Trump Is Getting a Jerusalem Square Named in His Honor
Jerusalem Mayor Nir Barkat has announced plans to rename a square near the new U.S. embassy site in the city in honor of President Donald Trump.
In a statement Tuesday, Barkat's office announced that the square adjacent to the new embassy will be renamed United States Square "in honor of President Donald Trump."
"President Trump has decided to recognize Jerusalem as the capital of the Jewish people, to stand on the side of the truth, and to do the right thing. Naming this square in honor of the President is our way of showing our love and respect for the President and the American people, who always stand by the side of Israel," said Barkat.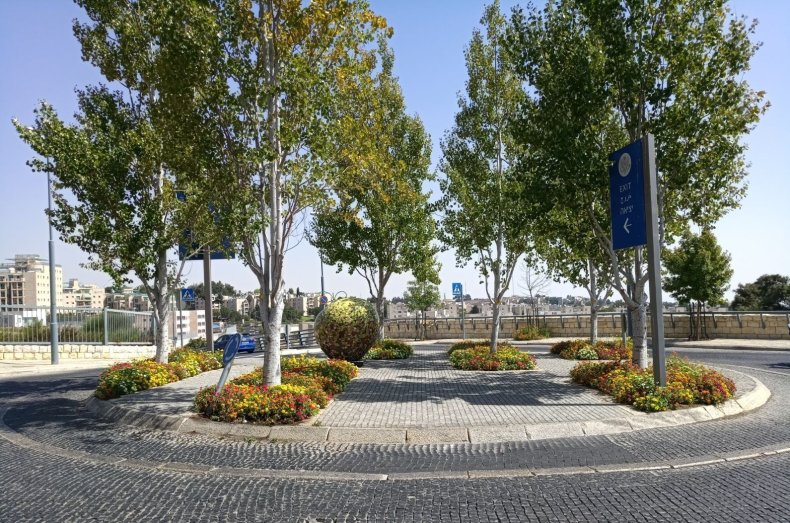 According to the statement, the square will be renamed in the coming months following the controversial relocation of the U.S. embassy from Tel Aviv to Jerusalem, with "representatives of the U.S. government" to attend its inauguration.
The move was green lighted last year by the city's renaming committee.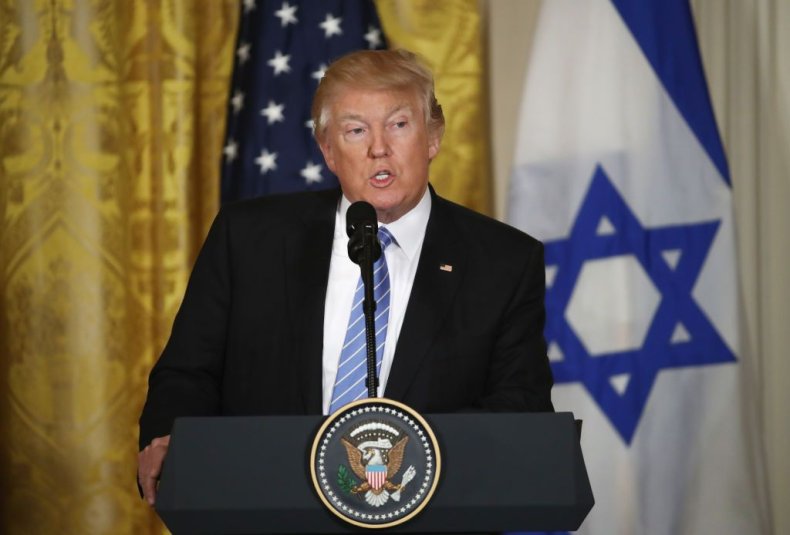 Trump's decision to relocate the U.S. embassy to Jerusalem, recognizing the city as Israel's capital, was controversial, as the city is also claimed by the Palestinians as the capital of a future state.
Previous presidents have sidestepped a 1995 bill passed by Congress calling for the embassy to be relocated, citing security concerns and an unwillingness to jeopardize any potential peace deal between Israel and the Palestinians.
The Palestinian Authority has criticized the move and subsequently pulled out of proposed U.S.-brokered peace talks with Israel.
On Tuesday it was reported that Trump will not attend the May 14 opening of the new embassy, with the U.S. government's delegation to instead include the president's daughter, Ivanka Trump, and her husband and presidential adviser Jared Kushner.
The delegation will be led by deputy Secretary of State John Sullivan, and includes Treasury Secretary Steven Mnuchin, U.S. Ambassador to Israel David Friedman and Jason Greenblatt, who is heading the Trump Administration's Middle East peace negotiations, the White House announced Monday.
The new embassy will be located in a current U.S. consular building in Jerusalem, with Trump claiming last August that he had changed plans to build a new compound in the city to save taxpayers money.