Trump Heads to Michigan, a Key State for 2020 Election, As It Grapples With Coronavirus, Unemployment, Flooding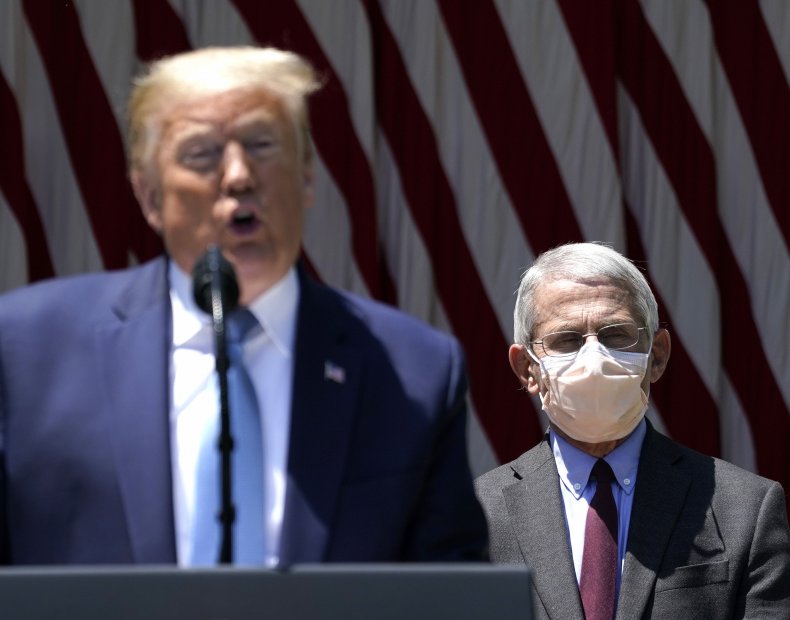 With his visit to a ventilator factory in Michigan today, President Donald Trump is heading into a key battleground state that has been racked with catastrophic flooding, thousands of coronavirus deaths, economic instability and political tumult.
It's also a state that he's threatened to withhold federal funds from over officials' efforts to encourage absentee voting during the coronavirus pandemic and one with a governor that is reportedly on the shortlist to appear on the ballot against Trump this fall.
"Michigan—these are great people and great survivors—when you get right down to it," Trump told reporters Wednesday. "They've been through a lot over the years. And now we have a lot of auto factories being built there, and a lot of good things are happening."
Trump is scheduled to meet with about half a dozen African American community leaders and then tour the Ford Rawsonville Plant in Ypsilanti, Michigan—about 125 miles south of Midland, Michigan, where thousands of residents have been forced from their flooded homes after heavy rainfall caused two levee failures.
Trump narrowly won Michigan over Democratic rival Hillary Clinton in 2016, vowing to restore the state's critical manufacturing industries after years of decline.
But the coronavirus pandemic that started this spring has wrecked the nation's economy, forcing millions to file unemployment claims as much of the country went on mandatory lockdown. Michigan's jobless rate hit 22 percent last month.
Trump said he's been in contact with Michigan Gov. Gretchen Whitmer, a Democrat and frequent political foil to the president, about the devastating floods and offered federal assistance.
"They have a big problem with dams breaking. That's a big, big problem," he said. "We've sent FEMA and the Army Corps of Engineers out, and they're very good at dams."
His Michigan visit, scheduled before the levee breaches, doesn't include a stop by the flood-affected area but he said he will return to the state when the situation is more stable to see the damage.
"I don't want to get in the way of the fix-up though, because there's a lot of water out there. It was a bad break," he said.
Whitmer, who gave the Democratic response to Trump's State of the Union speech earlier this year, isn't expected to meet with Trump during his visit.
The Ford factory that Trump will tour has been converted to produce ventilators in response to a shortage prompted by the coronavirus pandemic.
Michigan is among the states that have been hit hardest by COVID-19. More than 5,000 Michigan residents have died after contracting the coronavirus, and the state has recorded more than 53,000 cases, according to the latest tally from the governor's office.
Hundreds of demonstrators have taken part in rallies in Michigan in protest of the Whitmer's stay-at-home order. Trump appeared to back the protestors with a recent tweet calling to "Liberate Michigan."
On Wednesday, Trump tweeted his disagreement with the Michigan Secretary of State sending absentee ballot applications to educate people about their mail-in vote options.
"Michigan sends absentee ballot applications to 7.7 million people ahead of Primaries and the General Election," the president wrote. "This was done illegally and without authorization by a rogue Secretary of State. I will ask to hold up funding to Michigan if they want to go down this Voter Fraud path!"
White House Press Secretary Kayleigh McEnany declined to say what federal funding Trump was implying he might seek to withhold from the state.
Trump later told reporters he thinks mail-in voting is "very dangerous."
"There's tremendous fraud involved and tremendous illegality," he said.
Experts generally agree that voter fraud is rare, including in mail-in scenarios.