Donald Trump's Healthcare Morass Could Lead Wall Street to Sour on White House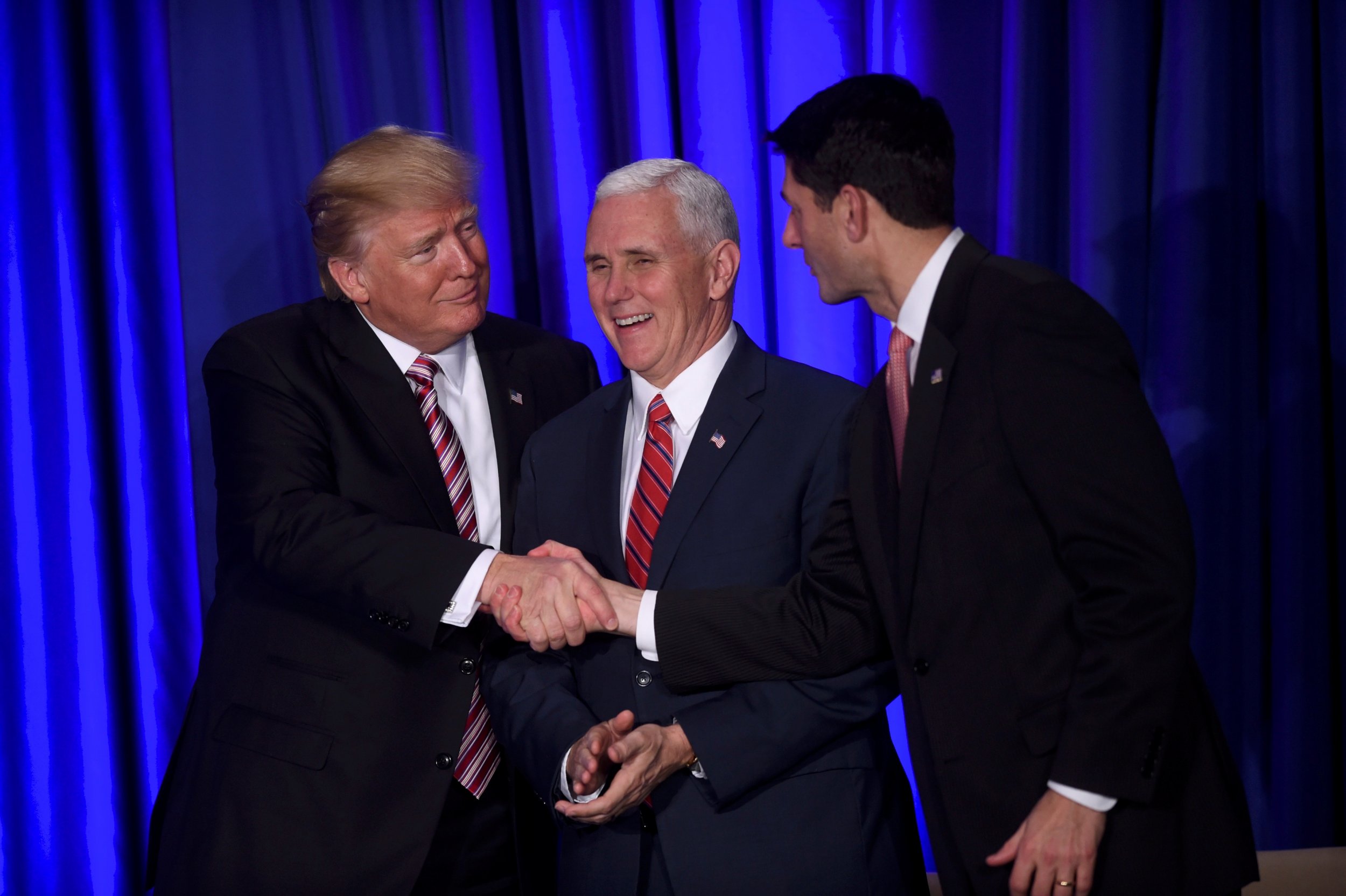 Updated | Is Donald Trump a closer? Wall Street is beginning to have its doubts.
Even as members of House Speaker Paul Ryan's team began making the rounds this week, calling Trump "the ultimate closer," the stock market took its biggest dive since Trump took office, indicating Wall Street wasn't buying it. And the market was right.
The Dow Jones Industrial Average dropped by as much as 100 points before closing lower after investors learned the president's first major piece of legislation, the American Health Care Act, had failed just before going to a vote Friday. Ryan told Trump the bill hadn't garnered enough supporting votes to pass, resulting in congressional leaders pulling it before it could go to the floor. "We came very close," Ryan said.
Related: Donald Trump, West Palm Beach and the rise of the new Wall Street
In a statement Friday, Trump said, "I worked as a team player and learned a lot," blaming the failure of the bill on archaic House and Senate rules. The president also said he was "disappointed and a little bit surprised," about the bill's collapse, adding, "We learned a lot about loyalty."
The stock losses Friday follow an even deeper dip Tuesday, when the Dow and the S&P 500 both fell more than 1 percent for the first time since October, reflecting that Wall Street is losing confidence in Trump.
At a recent internal forum held by Goldman Sachs, Michael Paese, a managing director for the bank, noted that investors who were initially optimistic about a Trump presidency were reconsidering their views. "This administration is historically slow out of the gate to control and set policy," he said, despite the Republicans having control of both houses, which is damaging Trump's "ability to match rhetoric with policy." By this time in 2009, he added, Obama had already tackled the $850 billion stimulus program, passed legislation to help bail out banks and laid the foundations for both Obamacare and cap and trade.
The "Trumpcare" vote was the president's big chance to bring his self-professed finesse to the deal table and maybe even a little statecraft. But it was clear after talks Thursday night that negotiations were not going smoothly, with Trump's approach devolving into an ultimatum: House Republicans must support the bill—or go back to Obamacare.
That's what happened Friday, as the House rejected Trump's proposal and the bill fell apart. With Wall Street relying heavily on Trump's leadership to drive through key economic stimulus measures, like tax cuts, deregulation and infrastructure spending, the implications of his failure to enact his policy agenda more than two months into his presidency is becoming a serious concern. "The bill has been seen as a crucial test of Trump's ability to deliver on other priorities," said Andrew Lees of London market research firm Macro Strategy Partnership.
Those concerns could affect the balance of Trump's presidency. With a wide margin of Democrats and independents already disapproving of the commander-in-chief—and a Quinnipiac University poll released this week showing only 37 percent of overall respondents approving of how Trump is doing his job—many are worried the president won't be able to maintain even the narrow support of his own base.
The danger of Trump tackling healthcare before tax cuts and other items on his agenda is he could run the risk of dividing the support he has so soon after taking office, Paese noted, adding: "It looks like a mini-revolt going on on the conservative side."
Much more is in peril for Trump and his allies now, after the failed vote. "In a sense, he has lost the ability to be a bridge president [bringing both parties together], but unless Republicans abandon him, I think he can continue to pursue his agenda," said Paese.
Goldman is advising its clients to lower any expectations they may have had of a rapid economic revitalization under Trump. What Wall Street cares about most isn't the healthcare bill, but Trump's promised tax cuts—and whether he's going to be able to push them through, said Alec Phillips, a Goldman economist who attended the forum. As of this week, Wall Street is feeling decidedly less confident.
"You've got a lot of enthusiasm right now, but based on our view, you're going to have a tax cut that's probably a bit smaller and a bit later than what people have been expecting," Phillips said, noting that the tax cut was initially predicted for 2017, but, "Now it's clearly a 2018 tax cut…Who knows, it could be a 2018-2019 story ultimately."
At the same time, this loss could result in Trump rushing forward on tax cuts, as he promised voters they would be next on the agenda—and now, more than ever, he needs a win.
This story was updated on Friday afternoon after the GOP did not bring the healthcare bill to a vote.