Trump Health Exam: President Still Taking Hair Loss Drug Even After Research Revealed Link to Erectile Dysfunction and Depression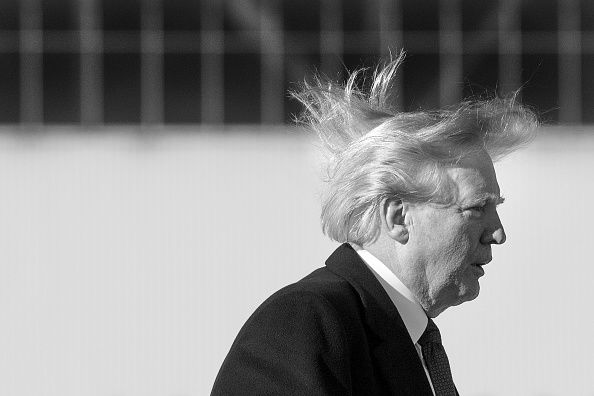 President Trump's heavily scrutinized recent health exam revealed that he's continued to take the hair-loss drug finasteride, even after a succession of new studies showed that it is linked to side effects including chronic erectile dysfunction and depression.
In February 2017, Trump's then-physician, Dr. Harold Bornstein, revealed that the president was taking a "small dose" of finasteride. "He has all his hair," Bornstein told The New York Times.
In March 2017, researchers at Northwestern University published a paper in the scientific journal PeerJ showing that finasteride was linked to persistent erectile dysfunction. They found for the first time that not only could finasteride continue to cause "debilitating sexual dysfunction" even after users discontinued the drug, but that the condition was unaffected by subsequent medical interventions like Viagra, according to a Northwestern press release.
In May 2017, a paper published in the journal JAMA Internal Medicine focusing on men aged 66 or older found that finasteride "significantly increased" risk of self-harm and depression. Trump is currently 71.
Following the president's new health exam on Friday, the Times wrote that the president's current physician, Dr. Ronny Jackson, didn't reveal whether Trump was still taking finasteride. However, finasteride is listed on the third page of Dr. Jackson's report on the president's health, along with his other disclosed current medications. In addition to the aforementioned finasteride, these include a medication for cardiac health, one for lowering cholesterol, one for rosacea (a skin disease causing excessive redness) and a multivitamin.
Finasteride is usually marketed under brand name Propecia, or sometimes Proscar. It's prescribed for the treatment of androgenetic alopecia and benign prostatic hyperplasia, the medical names for what are more commonly referred to as male pattern baldness and an enlarged prostate, according to the Mayo Clinic. The drug is a hormone blocker, and works by preventing testosterone from being converted to its active form, 5 alpha dihydrotestosterone.
Psychiatric medications required by past presidents have had to be prescribed in secret, according to POLITICO, but it's not unusual for presidents to take various medications for various health conditions that aren't stigmatized. Bill Clinton, for example, also took a drug to manage his cholesterol levels, according to the Times. As with most medication side effects, their manifestation and severity differs from person to person. There's no guarantee that Trump is or isn't experiencing finasteride's side effects; just that they're a possibility.