Trump Is Heaviest President in a Generation, 'Doesn't Look Healthy' Ahead of First Presidential Physical Exam: Report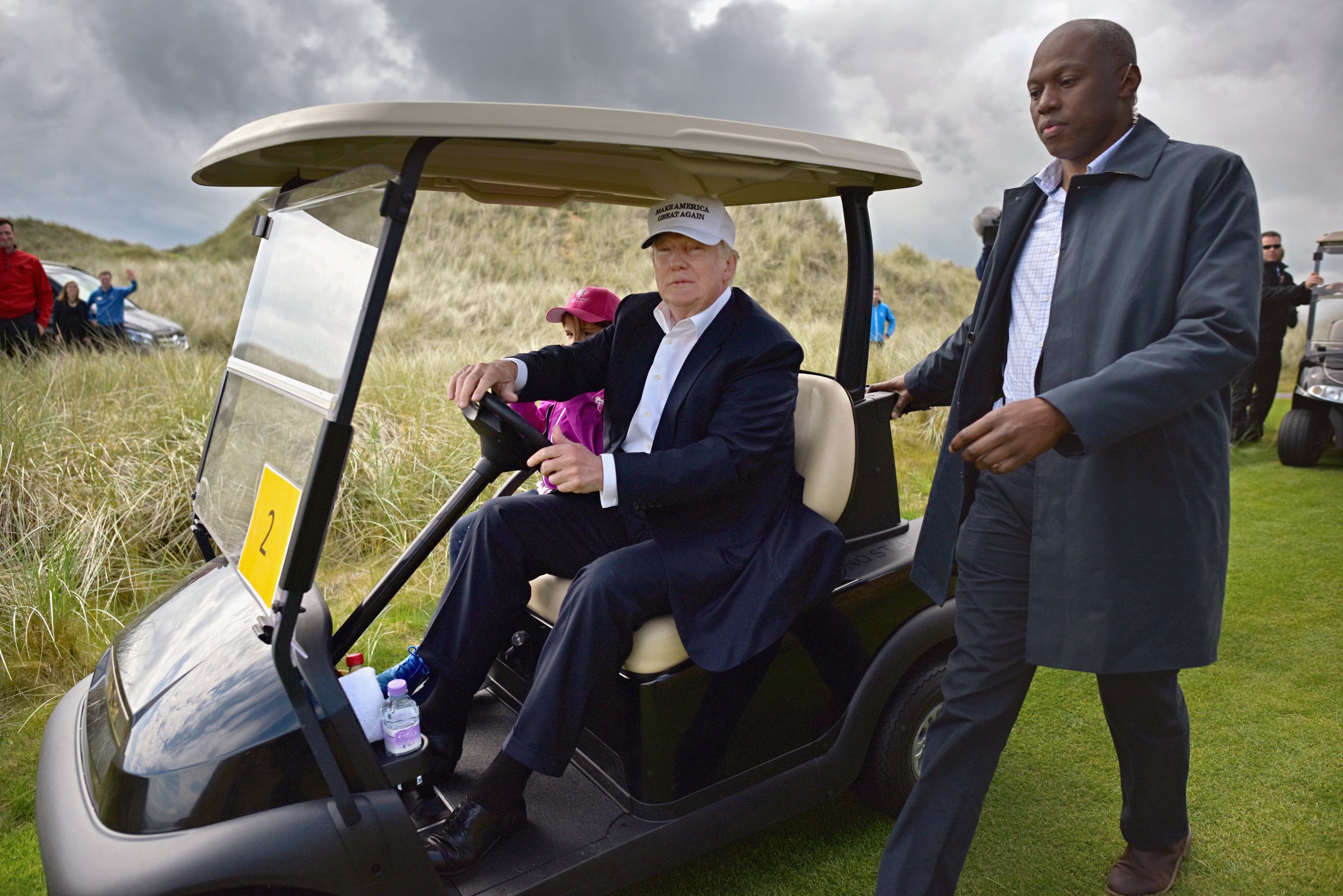 President Donald Trump will have his first presidential physical exam on Friday, just weeks after a report detailing his love for the fast-food chain McDonald's was released.
"He doesn't look healthy," New York internist Daryl Isaacs told The Washington Post in a report released Friday. Isaacs, Morgan Spurlock's general practitioner in the documentary Super Size Me, advised Spurlock to end his mission of consuming only McDonald's every day in order to preserve his health.
Isaacs also told The Washington Post that the president's "complexion doesn't look healthy."
An excerpt released from a forthcoming book by Corey Lewandowski, the president's former campaign manager, and David Bossie, a top aide, gave the exhaustive list of items on Trump's typical McDonald's order.
"Trump's appetite seems to know no bounds when it comes to McDonald's, with a dinner order consisting of two Big Macs, two Filet-O-Fish, and a chocolate malted," the excerpt stated.
The order totals 2,400 calories and contains 3,400 milligrams of sodium—which is more than double the American Heart Association's recommended 1,500 milligrams a day.
Trump's McDonald's habit is elaborated on in Michael Wolff's new tell-all book, Fire and Fury.
"Long afraid of being poisoned, he would say that one reason why he liked to eat at McDonald's was because nobody knew he was coming and the food was safely prepared," Wolff wrote.
During his presidential campaign, Trump's personal physician, Dr. Harold N. Bornstein, ​released a statement vouching for the future president's "astonishingly excellent" blood pressure and "great genes."
"If elected, Mr. Trump, I can state unequivocally, will be the healthiest individual ever elected to the presidency," the letter, released in December of 2015, read.
Not only is President Trump the oldest president to ever take office, The Washington Post recently alleged that Trump is "the heaviest president in at least a generation." In 2017, Men's Journal referred to him as "the fattest president since Howard Taft."
Trump revealed his weight as 236 pounds and his height as 6 feet 3 inches in 2016 on The Dr. Oz Show. These statistics would make his body mass index (BMI) 29.5, which would classify him as "overweight."
But Politico obtained a copy of Trump's 2016 driver's license, which states the president's height as 6 feet 2 inches. This height puts his calculated BMI in the category of obesity.
In the same Dr. Oz episode, Trump revealed that his main form of exercise is attending campaign rallies.
"I'm up there using a lot of motion," he said. "I guess, in its own way, it's a pretty healthy act. A lot of times, these rooms are very hot, like saunas, and I guess that is a form of exercise."
Physical examinations are standard for presidents of the United States.
President Trump will see the same physician who gave Barack Obama his final two exams, Dr. Ronny Jackson.
While Trump is not required to release the results of his examination, the White House has said that Jackson will give a "brief statement" immediately following the physical and that more details will be released over the weekend.