Trump is Helping Saudi Arabia go Nuclear. Does the Middle East Need an Arms Race? | Opinion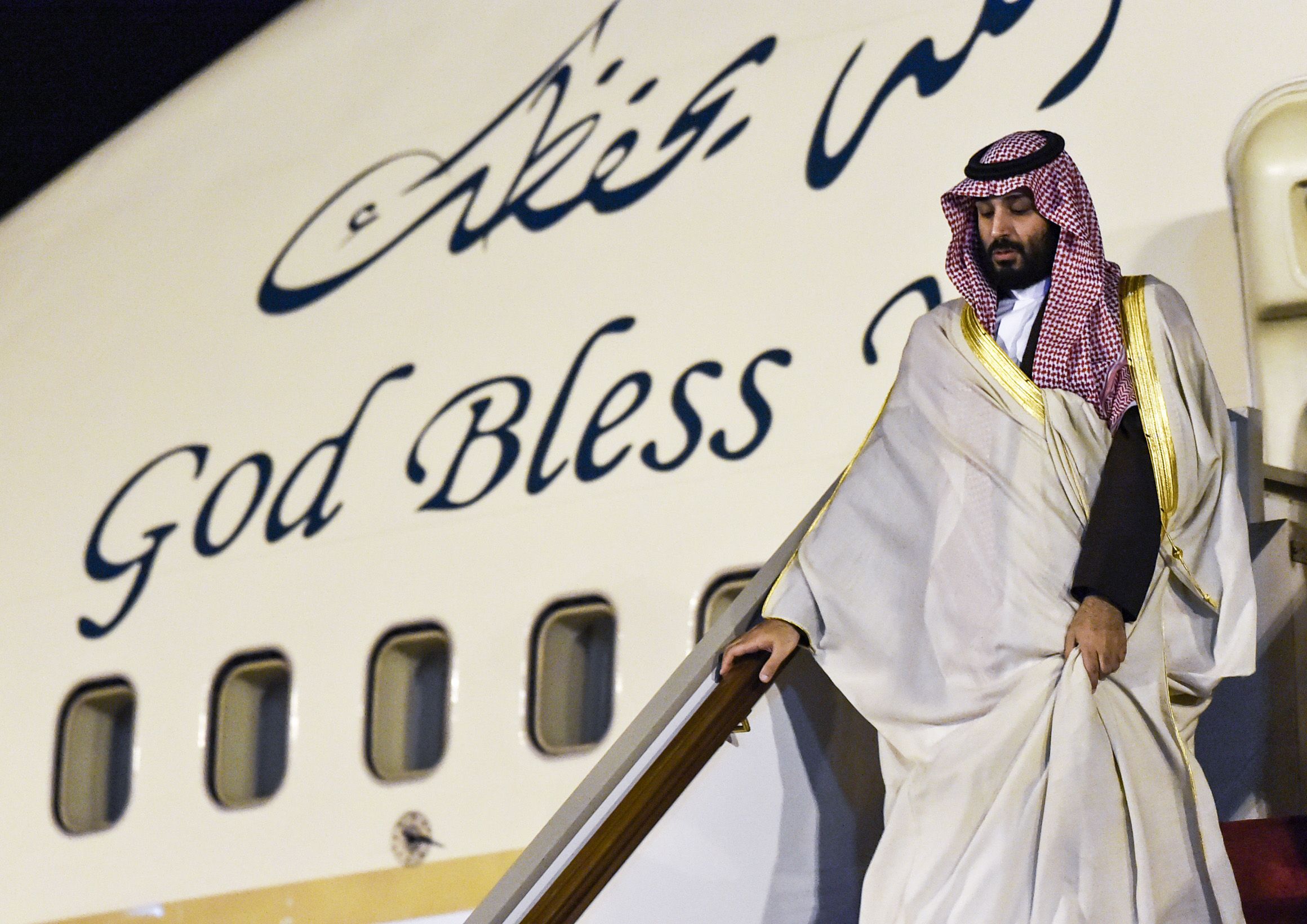 The White House faces a hostile Congress in its dealings with Saudi Arabia, with a bipartisan majority lined up against President Trump — though not yet big enough to override a presidential veto.
It's a sign of how the murder of Saudi journalist Jamal Khashoggi has affected U.S. politics, at least in Washington's relations with Riyadh.
We first saw it when the Senate tried to enforce the Magnitsky Act in the wake of the journalist's killing, demanding that the White House impose sanctions on those responsible within 120 days.
The deadline passed and President Trump ignored it.
Then we had last month's vote by Congress to stop America's military support for the Saudi-led coalition in Yemen's civil war, which has caused 60,000 deaths and left millions on the brink of famine.
Again, all the signs are that this, too, will be vetoed by the president.
Now we have a third bone of contention; namely, how the Trump administration is secretly helping Saudi Arabia develop a nuclear power program that may, or may not, result in the desert kingdom's acquiring the A-bomb.
Yes, that's right. Last year, the U.S. president was tearing up what he called the "worst deal ever," an international agreement to stop Iran developing a nuclear bomb.
Now he is helping Iran's arch foe in the Persian Gulf, Saudi Arabia, get its feet on the nuclear ladder.
What particularly angers those on Capitol Hill is that it shows the president's business-as-usual attitude toward the man they believe ordered the Washington Post journalist's murder.
I'm talking about the Saudi crown prince, Mohammed bin Salman, MBS or "Mr. Bone Saw."
We know the Trump administration has been covertly supplying nuclear technology to the Saudis in contravention of U.S. law.
And what senators and congressmen find particularly irksome is that this could have been happening since Khashoggi's murder.
As Sen. Bob Menendez, D-N.J., said, "It's critical to know how exactly how this happened, when it happened and particularly were you doing this after Khashoggi?"
Last year, MBS caused alarm when he said the Saudis would develop a nuclear bomb if Iran did.
It was no doubt with this in mind, as well as Khashoggi's dismemberment, that Sen. Brad Sherman, D-Calif., said last week: "If you cannot trust a regime with a bone saw, you should not trust them with nuclear weapons."
And it's not just opposition Democrats who are worried about MBS.
Who can forget Republican Lindsey Graham's description of the crown prince as a "wrecking ball."
"I think he's crazy, I think he's dangerous," said the South Carolina senator.
Last week, satellite images showed Saudi Arabia's first nuclear reactor, which is nearing completion at the King Abdulaziz City for Science and Technology in Riyadh.
It came as no surprise that one is being built. We've known about Riyadh's nuclear ambitions for nine years, but the plans have accelerated under MBS' Vision 2030 program, which aims for solar, wind and nuclear power to provide a third of the kingdom's energy needs by then.
What is worrying is how the Trump administration has been happy to bypass Congress and hand over America's nuclear know-how with no safeguards to ensure that Saudi Arabia cannot enrich uranium or reprocess spent fuel.
Under Section 123 of the U.S. Atomic Energy Act of 1954, also called the "golden standard," any country receiving help from the U.S. agrees to abide by certain rules regarding non-proliferation technologies, the peaceful nature of a nuclear program and International Atomic Energy Agency inspections.
It was this type of oversight that the Saudis did not like when the Obama administration tried to enforce it.
Thomas Countryman, who was then the assistant secretary of state for international security and nonproliferation, said his talks with the Saudis foundered over their resistance to accepting restrictions on enrichment or reprocessing, as well as any inspections schedule to stop any fissile material from being diverted for use on weapons.
But now that they have a president dancing to their tune, MBS and his friends have been able to bend the rules to suit them.
"I believe the Saudis saw an opportunity with Trump and Kushner to conclude this rapidly on their terms, holding out the promise of major purchases," said Countryman, now chairman of the Arms Control Association, referring to Jared Kushner, the president's son-in-law.
In particular, seven permits known as Part 810 authorizations have been issued for U.S. companies to sell nuclear power assistance to Saudi Arabia.
Senator Sherman added, "It tells the country that if Jared and Donald Trump can transfer nuclear technology to the Saudis on seven occasions and not reveal the details to members of Congress with the highest national security clearance, even in special classified rooms – what are they hiding?"
Yet again, while there is a bipartisan majority in Congress supporting adherence to the "golden standard," it is still not big enough to muster the two-thirds vote needed to override a Trump veto.
As Sherman said, "The cards are stacked against us."
All this comes barely a year after a new Middle East crisis entirely of Trump's own making – when America tore up that nuclear deal, with Iran saying it was "rotten."
This was despite acceptance in the wider international community that the agreement was actually working quite well, with Tehran dismantling a huge part of its nuclear program and letting inspectors in to make sure it wasn't cheating.
The deal was not just with America but with something called P5+1 (the U.S., Britain, France, Russia, China and Germany), and the decision of the other countries to stand by it has ensured its shaky survival for the moment.
But it doesn't take a nuclear scientist to work out that Saudi Arabia, by obstructing the type of IAEA inspections that the West insists on, could push Tehran into a headlong rush to get a bomb.
Yes, it is still early days. Saudi Arabia's new nuclear reactor is so tiny that it would take 100 years to process enough plutonium for an atomic bomb, according to Robert Kelley, former director for nuclear inspections at the IAEA.
But Riyadh is already shopping for contractors to build two commercial reactors.
After all the Trump bluster over Iran, could he now be helping bring about a Middle East nuclear arms race?
Anthony Harwood is a former foreign editor of the Daily Mail, and former head of news and U.S. editor of the Daily Mirror.
The views expressed in this article are the author's own.