Trump is Losing Hillary Haters and that Could Cost Republicans the House in Midterms: Poll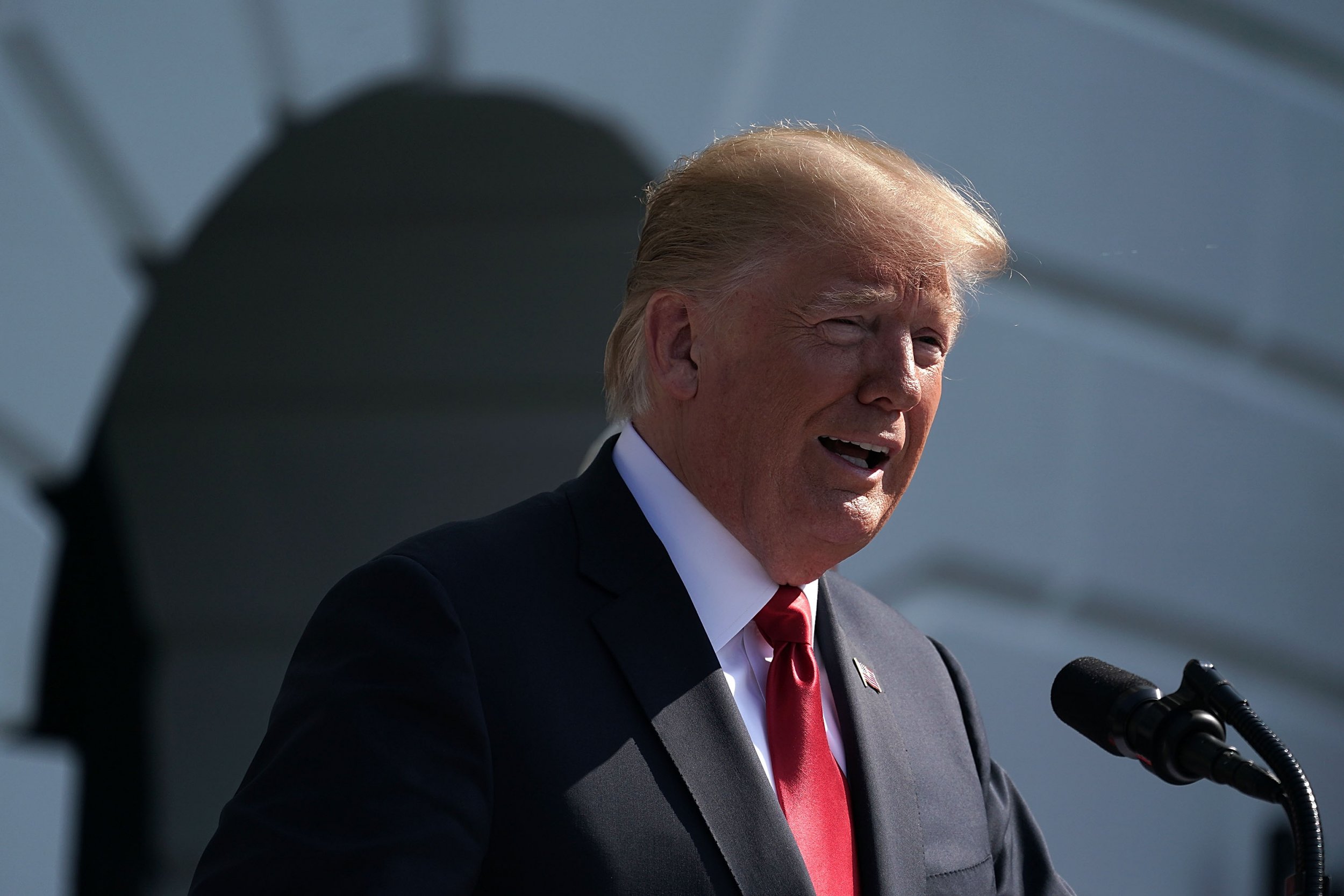 Many boiled the 2016 election down to whether or not they could stand Hillary Clinton as president, instead of viewing President Donald Trump as a capable commander-in-chief.
But with Trump serving as one of the most polarizing leaders in the country's history, a new poll has indicated the voters who originally picked Trump due to their dislike of Clinton could swing the other way during this fall's midterm elections.
Fifty-one percent of so-called "Never Hillary" independent voters disapprove of Trump, with 47 percent approving, according to an Axios/Survey Monkey poll released Friday. The online poll drew its results from 52,211 respondents and had a margin-of-error of 1.5 percentage points.
The disapproval for Trump among the group, even if narrow, could be a worrying sign for the president and his party looking ahead to the 2018 midterms. Much, though, will depend on how many of those who disapprove of Trump show up to cast a vote for a Democrat in November.
In the 2016 presidential election, 33 percent of the "Never Hillary" group selected Trump, compared to 23 percent who voted for an independent candidate, with 37 percent opting to stay home.
The poll also showed Trump losing ground with another crucial block—suburban white women. Forty-four percent of the group approved of Trump, which fell in line with his overall national approval rating, but 55 percent now disapprove. The Republican picked up 52 percent of white women voters—Clinton only 43 percent—in 2016.
Trump earned poor marks from both millennials and African-American women, the latter of which played a huge role in electing Democrat Doug Jones over Republican Roy Moore in December's Alabama Senate special election.
Earlier this week, Republicans received further poor results from key Senate and gubernatorial races in the Midwest. Democratic candidates in Wisconsin, Minnesota and Michigan were each favored in all of the top races, according to the NBC News/Marist poll on Thursday.
Trump carried Wisconsin and Michigan in 2016, though by slim margins, over Clinton.
Still, Friday's poll indicated the president still has strong support in his rural American base. Trump garnered a 56 percent approval mark from the "rural" group with 42 percent disapproving.
While some of the figures may cause alarm among House Republicans, they can fall back on the president's overwhelming popularity within the party. In recent polls, Trump earned a 90 percent approval rating from GOP members, according to Gallup. Though, the most recent poll showed Trump lost 5 percent of Republicans in its latest results gathered between July 16 and 22.