Trump Hits Back at Claim Concrete Wall Plan Abandoned—but Reveals It Will Be Partly 'See Through'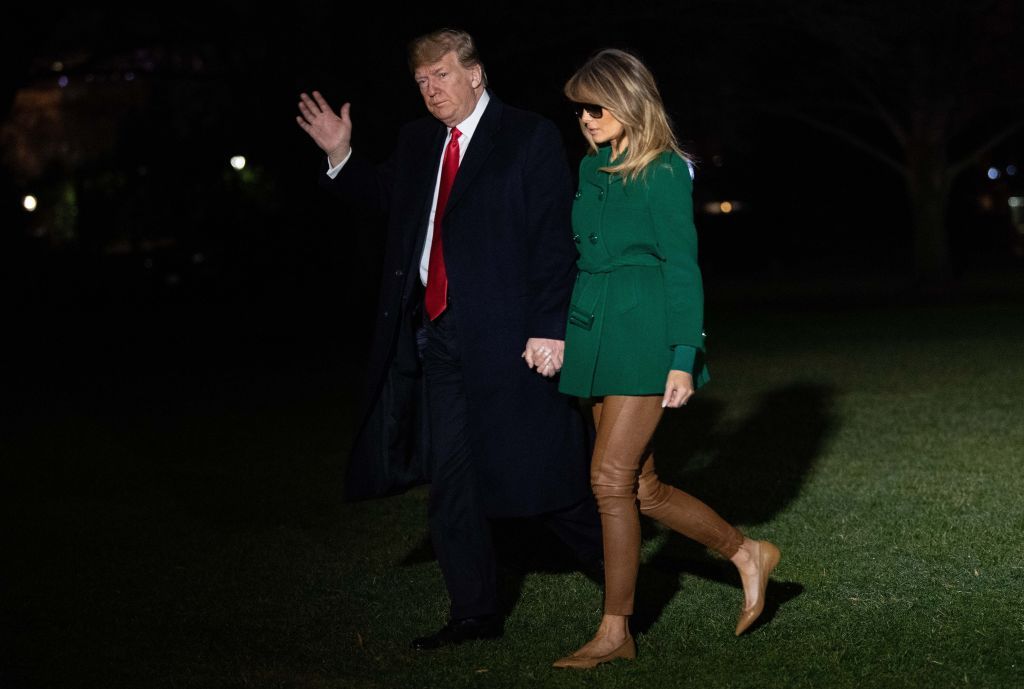 President Donald Trump Monday hit back at claims that he abandoned plans for a concrete wall on the U.S.-Mexican border early in his administration, but said that parts of the barrier would be "see through."
Trump was responding to an interview Sunday from his outgoing chief of staff John Kelly, who told the Los Angeles Times that Trump had long ago set aside campaign pledges to build a solid concrete wall.
Read More: Trump's new chief of staff Mick Mulvaney described Trump's wall as 'absurd' and 'almost childish'
"To be honest, it's not a wall," Kelly said of the president's signature campaign promise.
"The president still says 'wall'—oftentimes, frankly, he'll say 'barrier' or 'fencing,' now he's tended toward steel slats," Kelly said. "But we left a solid concrete wall early on in the administration when we asked people what they needed and where they needed it."
Trump pushed back at Kelly's claim.
"An all concrete Wall was NEVER ABANDONED, as has been reported by the media," tweeted the president.
"Some areas will be all concrete but the experts at Border Patrol prefer a Wall that is see through (thereby making it possible to see what is happening on both sides). Makes sense to me!"
The U.S. federal government entered a partial shutdown 10 days ago, after Congress failed to agree to a budget containing funding for the barrier demanded by the White House. Trump has demanded $5 billion in funding for the wall, which passed the House, but Senate Democrats say that U.S. taxpayers should not have to foot the bill, and have offered $1.3 billion in funding for heightened border security measures, which would exclude a wall.
As the dispute dragged on over the holiday break, Trump renewed claims that the wall was necessary to keep out undocumented migrants and criminal gangs, and has tried to lay the blame for the shutdown on Democrats. He has moved away from describing the barrier as concrete, claiming it could be partly made with fencing or steel slats.
"I campaigned on Border Security, which you cannot have without a strong and powerful Wall. Our Southern Border has long been an "Open Wound," where drugs, criminals (including human traffickers) and illegals would pour into our Country. Dems should get back here an fix now!" wrote Trump in a follow-up tweet Monday.