Trump Hits Back at Suggestion of Possible Fraud: 'Witch Hunt'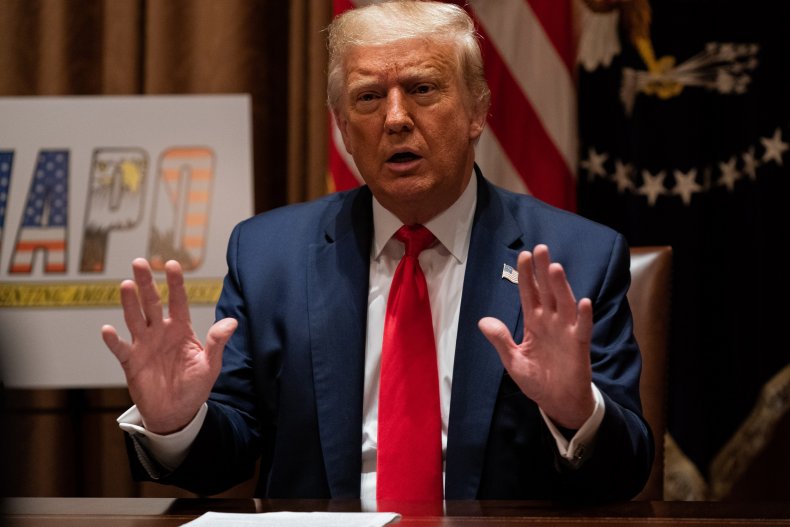 President Donald Trump accused New York prosecutors of engaging in an ongoing, politically-motivated campaign against him, after the Manhattan district attorney's office signaled that it has been investigating Trump and his company for possible fraud.
"This is a continuation of the worst witch hunt in American history," Trump told reporters Monday. "There's nothing that I know even about it."
A federal court filing, first reported by the New York Times earlier in the day, claims that Trump's accountants should be forced to comply with a grand jury subpoena for nearly a decade of Trump's personal and corporate tax returns because they are part of an investigation into possible criminal activity at the Trump Organization.
Grand jury inquiries are conducted in secret, so the full scope of the investigation, which also appears to be related to payments made to two women who claimed they had affairs with Trump, has been unclear. Prosecutors expressly noted in the latest filing that Trump isn't entitled to more details about the nature of the grand jury's probe.
But they revealed that Trump's legal team had argued that the subpoena request "is overbroad because it seeks documents dating back to 2011." The prosecutors said that argument should be rejected and that their demand for the tax returns is justified because of public reports of "possibly extensive and protracted criminal conduct at the Trump Organization" dating back several years.
Trump and his legal team have denied any wrong doing.
"This is just a continuation of the witch hunt. It's Democrat stuff," Trump told reporters. "They failed with everything. They failed with Congress. They failed at every stage of the game."
The Supreme Court ruled last month that presidents are not immune from criminal investigation while in office—a position that Trump and his advisers had held up to that point. The court also ruled that New York's subpoena for Trump's tax records and a congressional subpoena for financial documents would be sent back to lower courts to continue fighting.
Trump said he had only heard about the latest development shortly before beginning Monday's news briefing.
"I know nothing about it," he said. "It's a terrible thing that they do. The witch hunt has gone on long enough."
Trump earlier this year became the third president in history to be impeached. The Democrat-led House accused him of improperly seeking assistance from the president of Ukraine for political purposes. The GOP-controlled Senate voted mostly along party lines to acquit him on the charges.
He has repeatedly claimed that the impeachment inquiry and related investigations into his political and business dealings have been part of a larger "witch hunt" against him.