Trump Holds Slim Lead Over Biden in Battleground States, Where Coronavirus Could Make the Difference
A new CNBC/Change Research Poll has President Donald Trump holding a slim lead over former Vice President Joe Biden in six battleground states
Potential voters in Arizona, Florida, Michigan, North Carolina, Pennsylvania, and Wisconsin are split along party lines when it comes to whether they believe a second wave of the new coronavirus is coming, and who's to blame if there is a second wave, the results showed.
The survey, which polled 5,408 likely voters between May 15 and May 17, showed a tight hypothetical race with Trump holding a 48-46 lead over Biden with all voters, and a 41-32 lead among independent voters, according to the poll.
On issues related to the economy, Trump leads Biden 51-40 among likely voters, but when it comes to which candidate would do a better job handling the COVID-19 pandemic in the U.S. if there is a second wave, the results showed a dead heat.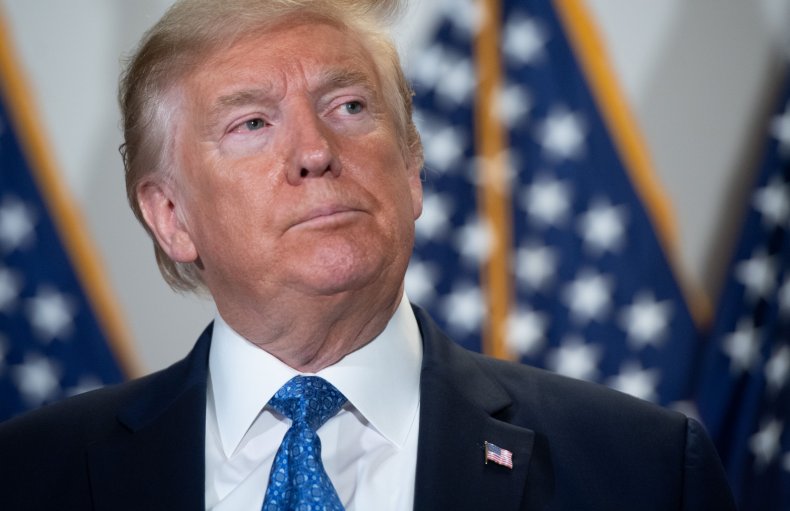 According to the polling data, 71 percent of Democrats in these six battleground states are convinced a second wave of the new coronavirus will happen this year, while 37 percent of independent voters are convinced of a second wave. The same data shows that only 7 percent of Republican voters believe there will be a second wave of the virus.
When asked if there were a 50-50 chance of a second wave, 41 percent of Republican voters said they believed there was a possibility of a resurgence of the virus, followed by independent voters at 28 percent, and Democratic voters at just 5 percent.
Democratic voters polled also overwhelmingly blamed Trump and states reopening businesses too soon if a second wave of the new coronavirus should happen in 2020.
Meanwhile, independent voters indicated they would almost equally blame Trump and businesses reopening too soon as the reason for a second outbreak, while 43 percent of Republican voters would point the finger at China if there is a second wave of the virus.
Health care experts have warned that a second COVID-19 outbreak could occur as states begin easing restrictions and reopening businesses.
Texas, which was among her first to begin reopening, saw a spike in new cases that began April 30
On May 17, the state saw the highest single day of COVID-19 cases, with 1,801 cases reported, according to the Texas Department of Health and Human Services.
"Today, tomorrow and every day going forward is one day closer to medical discoveries that will help treat and protect people from getting Covid-19," Texas Governor Greg Abbott said in a statement. "Until that day comes, our focus is to keep you safe while also restoring your ability to get back to work, to open your businesses, to pay your bills, to put food on your tables."