Trump Continues Weird Feud With Hollywood, Commenting He's the Only Real Star Left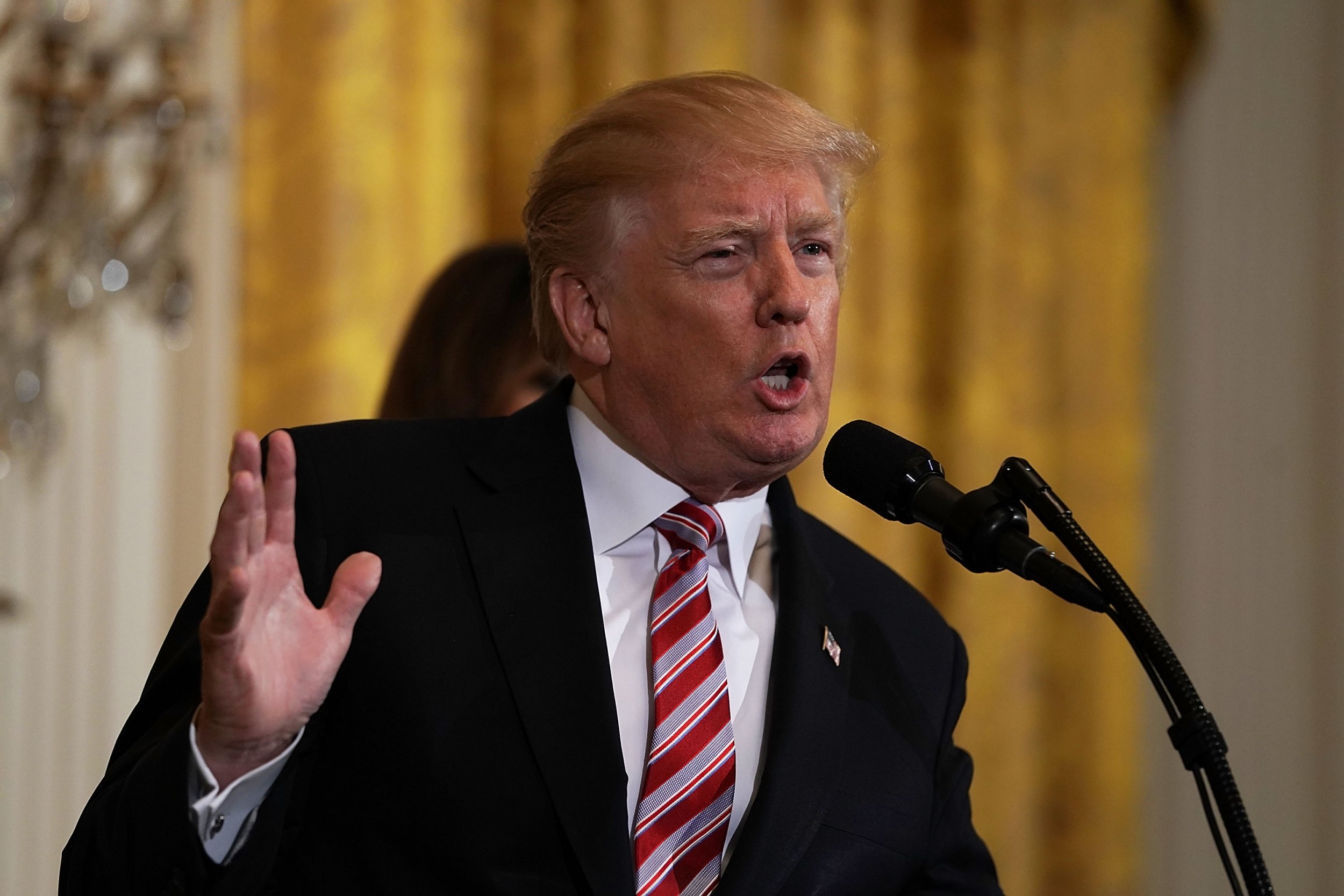 President Donald Trump appeared to continue his strange feud with Hollywood this week, tweeting that the ratings for the Oscars had suffered because there were no real stars left.
Tweeting Tuesday morning, the president made it clear there was still no love lost between himself and what he has previously referred to as the "Hollywood elites."
The president has form when it comes to strong reactions after awards ceremonies—particularly those where he has been criticized in acceptance speeches.
In January 2017, the president tweeted about Meryl Streep after the award-winning actress used her Golden Globes speech to condemn Trump.
"Meryl Streep, one of the most over-rated actresses in Hollywood, doesn't know me but attacked last night at the Golden Globes," Trump wrote.
"She is a Hillary flunky who lost big. For the 100th time, I never "mocked" a disabled reporter (would never do that) but simply showed him "groveling" when he totally changed a 16 year old story that he had written in order to make me look bad. Just more very dishonest media!" he added, referencing the incident Streep mentioned in her speech.
And the president's eldest son Donald Trump Jr. took a leaf out of his father's book when he tweeted his feelings about the Grammys in January, taking aim at Jay Z after Kendrick Lamar shouted out "Jay for president" in what Trump Jr. appeared to perceive as a slight against his father.
Indeed, Jay Z was for a short time another "Hollywood elite" member who provoked Trump's wrath, after the rapper slammed the president over the latter's alleged "shithole" comments about Haiti, El Salvador and African nations.