Trump Hosts 'Made in America' Event, Serves Guests With Spoons Made in China
President Donald Trump's "Made in America" products showcase had its very own awkward moment this week after guests noted they were being served food with silverware that was made in China.
The showcase, hosted in the Jacqueline Kennedy garden at the White House on Monday, was intended to show off the best of American-made products, putting the spotlight on goods from various states.
"It's an opportunity to showcase products that are made here in America and invite companies from each state to the White House to display [them]," White House deputy press secretary Lindsay Walters told The Hill.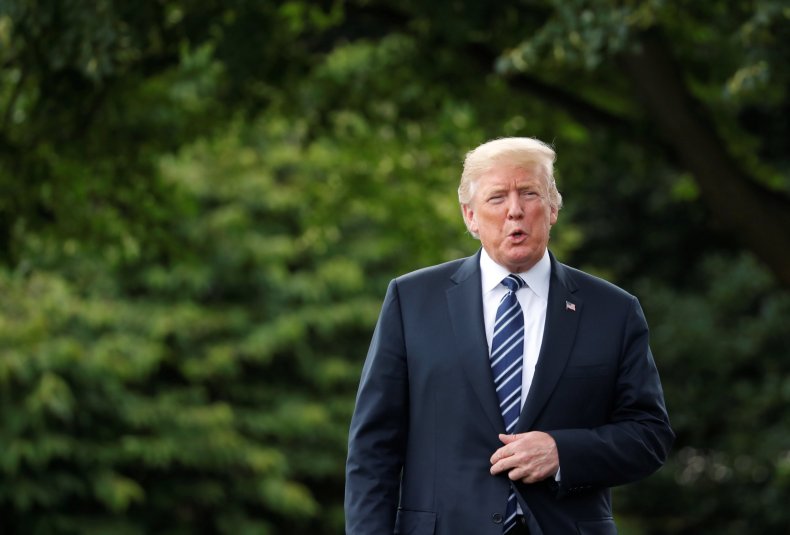 But eagle-eyed attendees, who were joined by Vice President Mike Pence along with several members of Trump's cabinet, spotted that the silverware used to serve refreshments at the event did not keep with the "Made in America" theme.
Matt Roberts, the president of the country's last flatware maker, Sherrill Manufacturing, who was at the event to display his brand of Liberty Tabletop stainless steel silverware, was shown a spoon by Representative Claudia Tenney—who asked if he could identify where it came from.
"It says Oneida Ltd.," Syracuse.com reported Roberts replying. "It's made in China."
Roberts would know—his company took over a large factory from Oneida Ltd. in 2005 after the latter announced plans to scrap domestic manufacturing and close the doors of its plant, which once employed more than 2,000 people, The New York Times reported.
Tenney was clearly aware that the White House would not be using American-made silverware at its event, despite the name suggesting otherwise, and amid the recent introduction of tariffs on goods from China, among other countries, which the president has claimed will offset trade imbalances.
Rep. Tenney, along with Roberts, has previously attempted to persuade President Trump that he should be using American-made products in the White House; filming herself asking him about the issue on a previous occasion.
"The only flatware manufacturer in the nation is in my district," Tenney tells Trump in the clip, which was shared online in 2017.
"I'll buy it, I'll buy it," Trump replies, in a pledge that does not appear to have come to fruition, if the China-made silverware at the White House's Monday event is anything to go by.