New Trump Hotel Investigation Makes Six Probes Involving President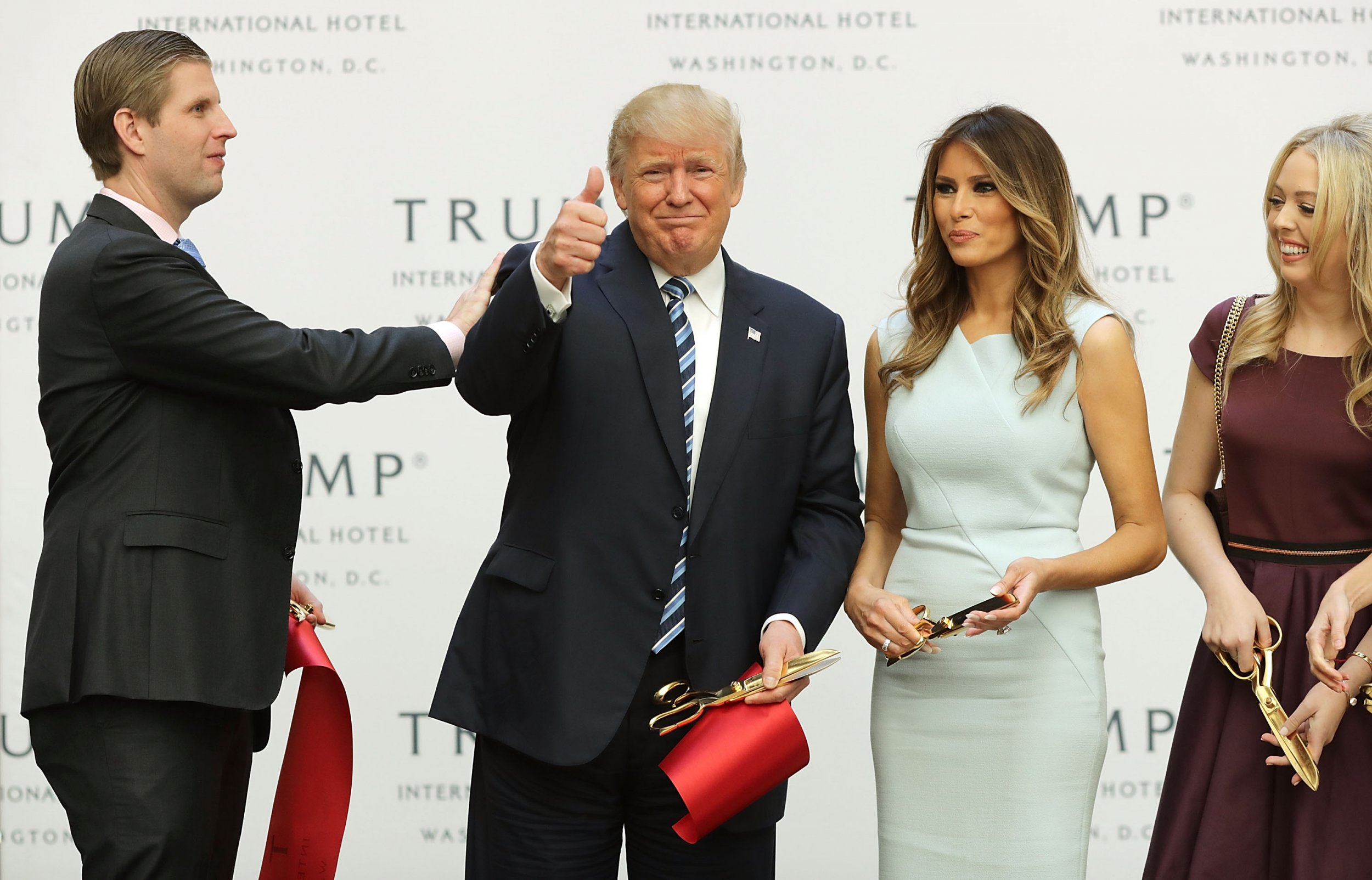 Whether it's his campaign, family members, friends, business associates or even his business, it seems everywhere President Donald Trump turns there's an investigation involving him.
The latest probe, which raises the grand total to six, has to do with Trump International Hotel in Washington and the lease it obtained from the General Services Administration, Bloomberg BNA reported Tuesday.
Both the Government Accountability Office and the GSA's Office of Inspector General are looking into the lease after two Democratic lawmakers, Representatives Peter DeFazio of Oregon and Hank Johnson of George, penned a letter in June asking for an inquiry.
The agencies responded, meaning the president now has at least some involvement in six different federal probes. To date, the four other known investigations are being conducted by the House and Senate intelligence committees, as well as by the Senate Judiciary Committee and Special Counsel Robert Mueller, who is heading up the FBI's probe into whether Trump's presidential campaign colluded with Russia in an effort to win the White House.
A GSA spokesperson told Bloomberg the exact scope of its investigation had yet to be determined, but the report comes after the agency claimed on March 23 the hotel's lease was in "full compliance."
The GSA's ruling on the lease was penned by contracting officer Kevin Terry, but the spokesperson did not say whether Terry had been interviewed for the new probe.
The ruling claimed that because the president had resigned his formal post with the Trump Organization and the company had restructured to make sure Trump did not receive any payment or benefits from the hotel, the lease could stand, according to The Washington Post.
Trump inked the 60-year lease in 2013 and then poured in more than $200 million to make the former Old Post Office Pavilion building a luxury hotel. The hotel opened in October, barely two weeks before Trump defeated Democrat Hillary Clinton for the presidency.
After the election, serious questions were raised about conflicts of interest, given the president's wealth and businesses around the globe. In late June, Trump held his first re-election fundraiser at the D.C. hotel, though the estimated $10 million raised went to the Republican National Committee.
Trump put his businesses into a trust before taking power in January, and it was first believed he could not draw assets from the businesses until he left office. But a Trump Organization lawyer told ProPublica in April the president has been able to withdraw profits throughout his young administration.