Trump Hotel in Panama Linked to Accused Fugitive Fraudster Said to Have Ties to Money Laundering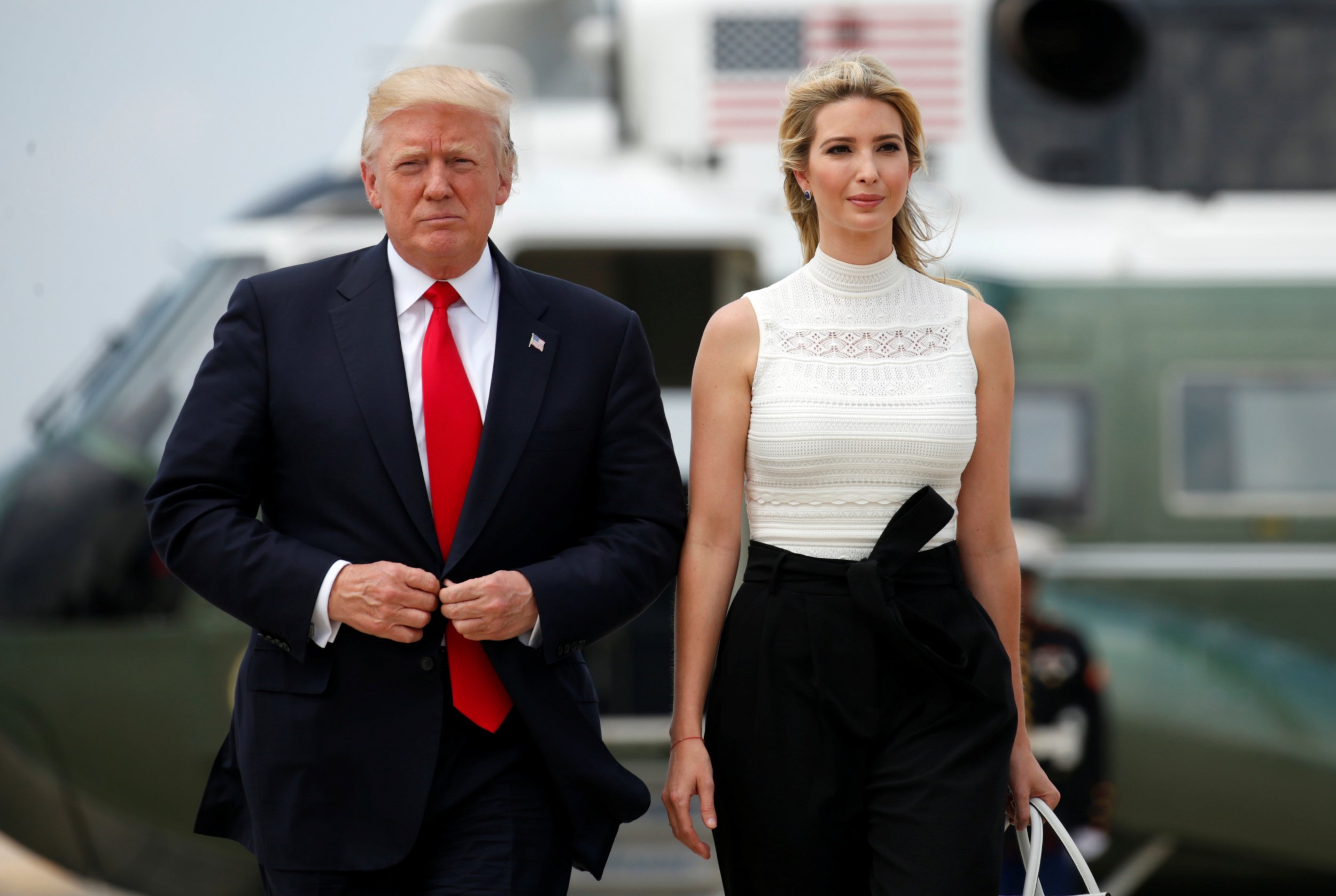 President Donald Trump gave Ivanka Trump his first international hotel project in Panama as her "baby" but she ended up launching the venture with an accused Brazilian fraudster with connections to drug money launderers and Russian criminals.
Ivanka Trump helped a former car salesman from Brazil become the top broker for the Trump Ocean Club International Hotel and Tower, according to a Reuters report released Friday. The businessman, Alexandre Ventura Nogueira, would later be arrested and charged with fraud and forgery.
"I had some customers with questionable backgrounds," Nogueira told NBC.
Nogueira arrived in Panama from Spain in the mid-2000s. The report found that the Spanish ministry was investigating Nogueira "for an alleged 'serious violation' of the country's money-laundering laws" in 2005.
Nogueira quickly moved up in Panamanian high society, developing relationships with politicians and the rich. Nogueira was already close with the Ocean Club developer, Roger Khafif, who had first proposed the venture to Donald Trump back in New York.
Khafif brought Nogueira to a sales meeting in 2006, Reuters reported. The former car salesman reportedly impressed the Trump family when he promised a quick turnaround on an apartment sale.
In addition to their initial meeting, Nogueira told Reuters he attended multiple sitdowns with Ivanka Trump in New York, Miami and Panama.
The Trump organization responded to claims that the company had ties to Nogueira by stating that they were never aware of him.
"The Trump Organization was not the owner, developer or seller of the Trump Ocean Club Panama project," the statement said. "Because of its limited role, the company was not responsible for the financing of the project and had no involvement in the sale of units or the retention of any real estate brokers."
Sources told Reuters that Nogueira sold a third of the apartments at the club. But he "failed to pass on all the deposits he collected to the project's developers, or sometimes sold the same apartment to more than one client, with the result that, on completion of the project, some clients had no clear claim on a property."
One of the buyers was a Colombian businessman who was sentenced for conspiracy to launder drug money. Nogueira told Reuters that the businessman, David Murcia Guzman, gave him $1 million to buy apartments at the Ocean Club with money he was trying to wash away.
Roniel Ortiz, a former lawyer for both Nogueira and Guzman, said that Nogueira "offered to see how he could help" the Colombian because he "could not take his money to a bank."
Nogueira fled Panama after being placed on $1.4 million bail for fraud charges around 2009.