Trump's Hotels Are Losing Money As Room Rates Plummet
Room rates across President Donald Trump's global hotel empire have nosedived by as much as 63 percent since he moved into the White House while the billionaire continues to deal with allegations of conflicts of interest since taking office.
Twelve of Trump's 13 titular hotels experienced a decline in room rates when comparing prices from January 2017 to January 2018, according to the Telegraph, which cited travel currency service FairFX.
Prior to his inauguration, a two-night stay at Trump Las Vegas cost $844, but now goes for $314, the biggest fall for one of the president's properties.
Trump Turnberry, a United Kingdom property that includes a signature golf course, experienced the next-highest drop of 57 percent, followed by Trump Doral in Florida at 53 percent and Trump's controversial Washington D.C. hotel at 52 percent.
Trump Doonbeg in Ireland was the only hotel with an increase, at seven percent. All others slipped between 10 percent and 63 percent.
"One year after Trump's inauguration, prices for a weekend in one of his hotels have for the most part decreased," FairFX CEO Ian Stafford-Taylor told the Telegraph. "While big events, like the inauguration in Washington, will usually cause prices to rise in that city for a particular weekend, the decreases in other places suggest that it doesn't necessarily pay to be president."
The decline stems from simple supply and demand, according to the report; when bookings slipped, prices tumbled.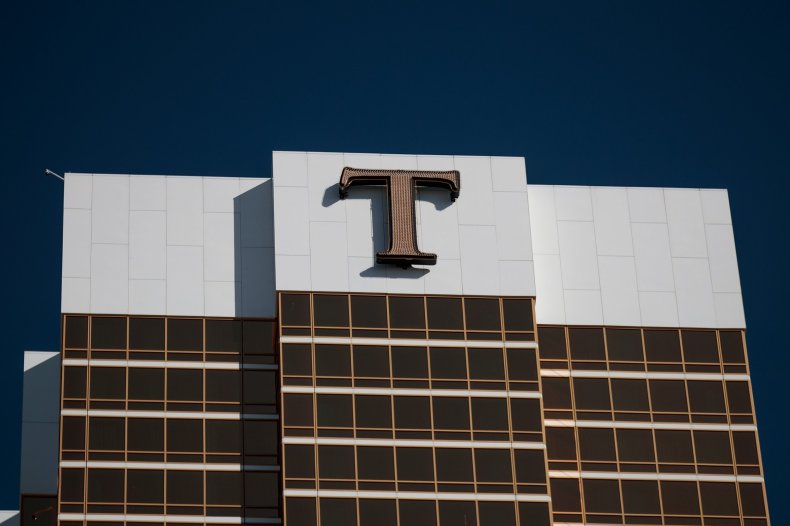 The Washington luxury hotel and how it obtained its lease are currently subject of an investigation by the General Service Administration's Office of Inspector General. The agency had said in March that the Trump Organization was in full compliance, but earlier this month, Democrats on the House Oversight Committee sued to obtain records on the hotel.
Though there were outcries for Trump to fully divest himself from his organization, the president instead created a blind trust that transferred power to his sons, Don Jr. and Eric. However, documents unearthed in April showed the president could still withdraw funds from the trust at any time, according to The Washington Post.
It's not all bad news for the Trump Organization. Financial disclosure reports showed Trump properties increased revenue while he was on the campaign trail last year and well into 2017. His Mar-a-Lago estate in Palm Beach pulled down $37 million and another $20 million from the golf course near the property, compared to $15 million in 2015 and $29 million in 2016. The private club famously doubled its membership fees after Trump was elected president.