Trump Hotel Stricter Than White House With Ban on Hiring Family Members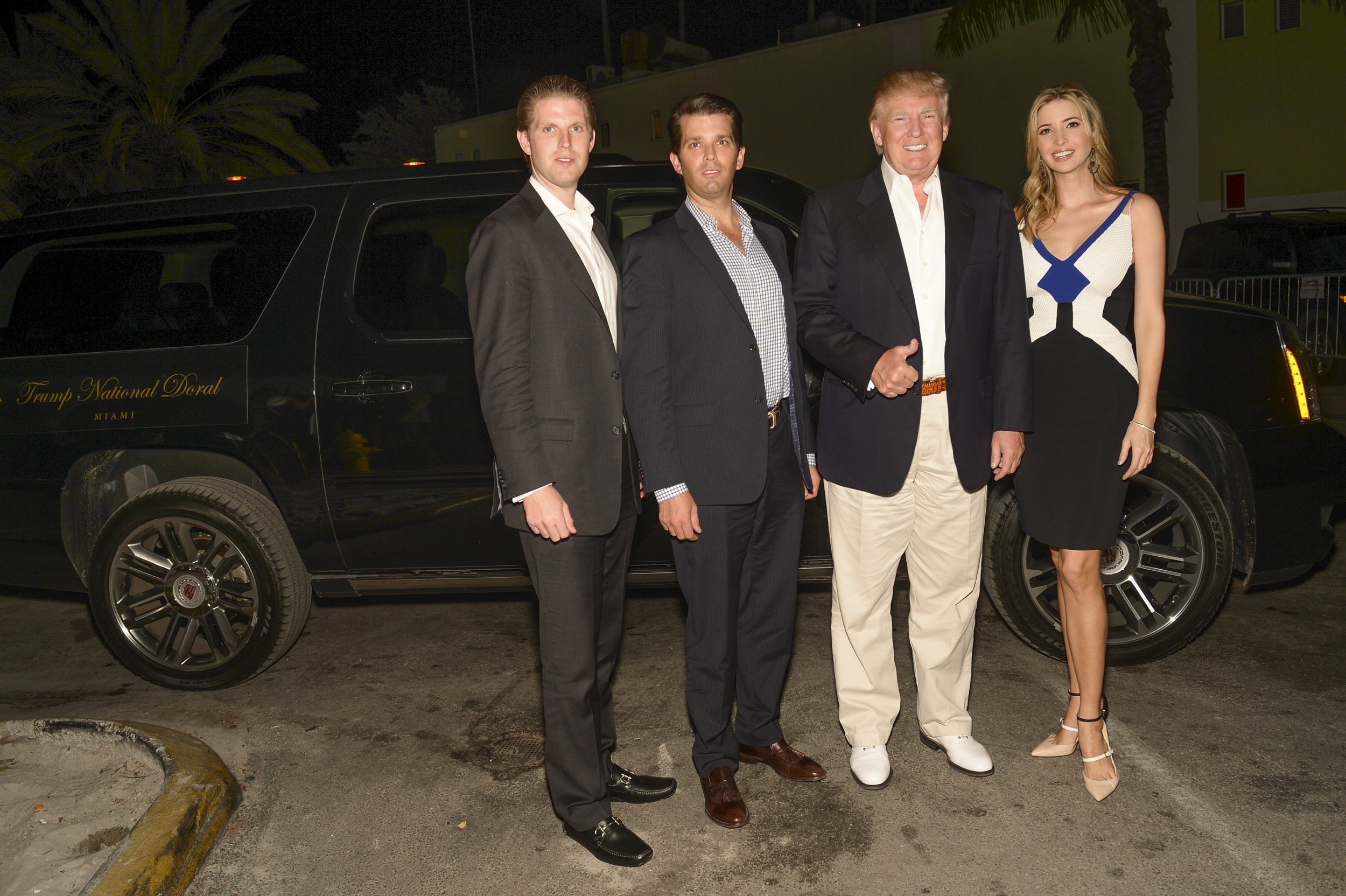 President Donald Trump appears to have stricter rules to avoid "conflicts of interest" at his hotel than what he plays by in the White House.
An employee handbook for Trump International Hotel Las Vegas obtained by the advocacy group Property of the People prohibits relatives from working "under the direct or indirect supervision of a relative," The Daily Beast reported on Sunday.
Related: Trump has 'no respect for the law,' former White House ethics lawyer says
"Such employment can result in the appearance of a conflict of interest, collusion, favoritism, and other undesirable work environment conditions," the handbook reads. "Therefore, management reserves the right to limit the employment of relatives in situations within the company if a conflict of interest is deemed to exist."
Trump "doesn't even hold himself accountable to his own standards," Gunita Singh, a staff attorney at Property of the People, told The Daily Beast in reference to the handbook it obtained through a public records request.
The president "is in violation of his own businesses' policies," Singh tweeted on Sunday. "Disgusted? Yes. Surprised? No."
Shortly before being sworn in as president, Trump announced that he had handed Trump Organization management to his eldest sons Donald Trump Jr. and Eric Trump, but some reports have suggested he is still involved. The president made his daughter Ivanka Trump and son-in-law Jared Kushner senior White House advisers, and both have drawn allegations of conflicts of interest.
The handbook rule apparently did not apply to Trump and his family at hotels, either. The manual has photos of Trump Jr., Ivanka Trump and Eric Trump, whom Trump hired on in 2001, 2005 and 2006, respectively.
The Trump Organization did not immediately respond to a request for comment from Newsweek on Monday.
But a spokeswoman for the organization, Amanda Miller, told The Daily Beast that the policies in the handbook "are both lawful and standard in the hospitality industry."
Another section of the handbook highlights another area in which the president has drawn criticism.
It bans "[u]nwelcome or offensive sexual jokes, sexual language, sexual epithets, sexual gossip, sexual comments or sexual inquiries," as well as "[s]exually suggestive or obscene comments or gestures."
More than a dozen women have accused Donald Trump of sexual misconduct, and he has been heavily criticized for an alleged affair with adult film star Stormy Daniels.