Donald Trump Says He Goaded Howard Schultz Into Presidential Race to Help His Re-election: Report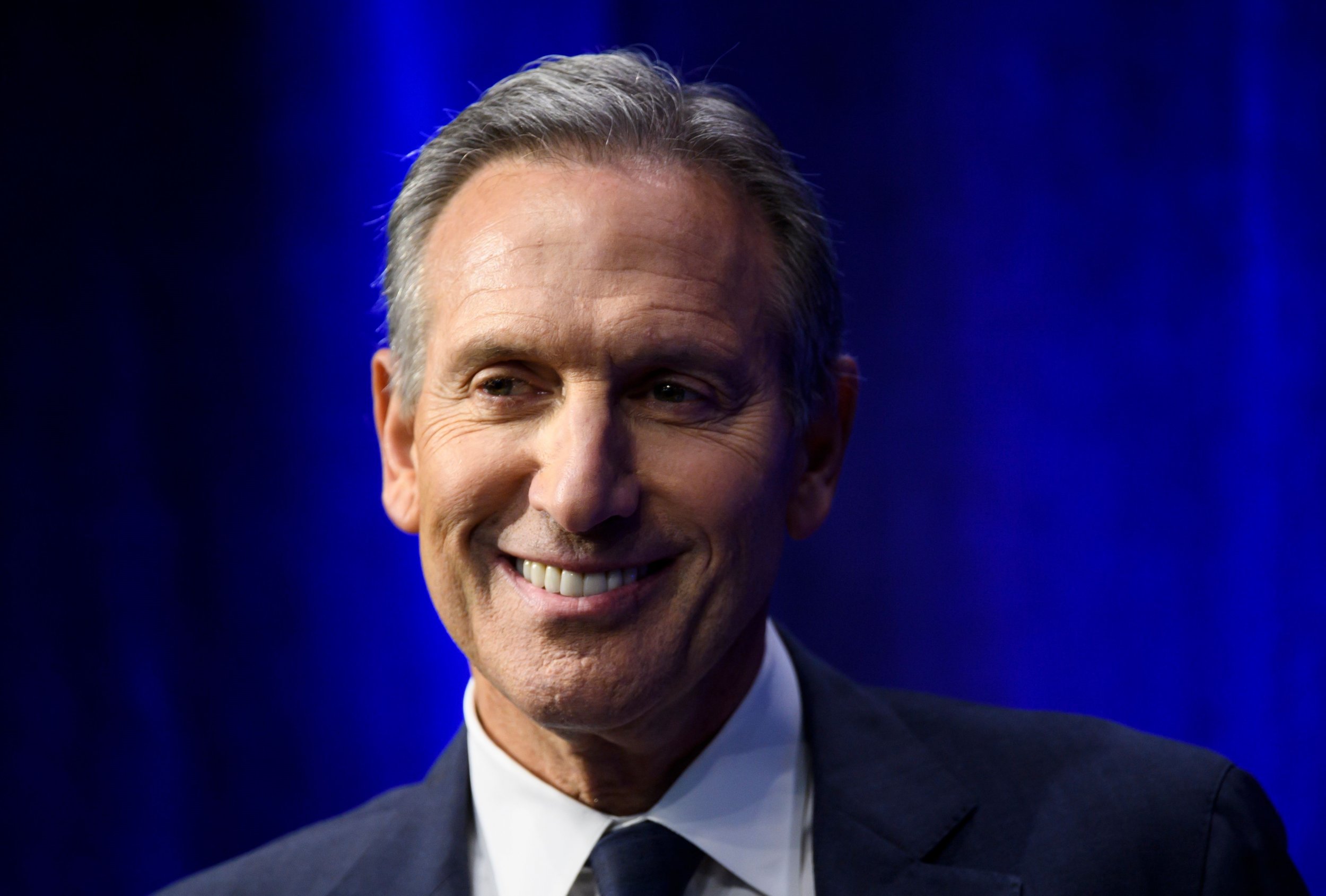 President Donald Trump said he tried to goad former Starbucks CEO Howard Schultz into running for the presidency because he believes it will help him to be re-elected in 2020.
Trump made the remark at a fundraising event at the Trump International Hotel in Washington, D.C., on Monday. It was reported on Twitter by New York Times White House correspondent Maggie Haberman, who cited an unnamed attendee.
The president had tweeted that Schultz did not have the "guts" to run for the White House and that he hoped Starbucks was still paying its rent on its premises in Trump Tower.
Schultz, a 65-year-old billionaire, revealed in a 60 Minutes interview that he is considering a run for the presidency as a "centrist independent," despite being a "lifelong Democrat." He stepped down from Starbucks in 2018, triggering speculation that he would run in the Democratic presidential primary.
"We're living at a most fragile time," said Schultz on the CBS program. "Not only the fact that this president is not qualified to be the president, but the fact that both parties are consistently not doing what's necessary on behalf of the American people and are engaged every single day in revenge politics."
He called the $21.5 trillion of U.S. government debt a "reckless failure" of the Republican and Democrat parties in their "constitutional responsibility."
60 Minutes correspondent Scott Pelley asked Schultz if he worries that he would take votes from the Democratic nominee and help Trump to secure the presidency again.
"I want to see the American people win," Schultz said. "I want to see America win. I don't care if you're Democrat, independent, Libertarian, Republican—bring me your ideas. And I will be an independent person who will embrace those ideas because I am not in any way in bed with a party."
After the interview was broadcast, Trump took aim at Schultz on Twitter: "Howard Schultz doesn't have the 'guts' to run for President! Watched him on @60Minutes last night and I agree with him that he is not the 'smartest person.' Besides, America already has that! I only hope that Starbucks is still paying me their rent in Trump Tower!"
Schultz helped to build the coffee chain Starbucks into a global behemoth. He served two stints as CEO and was also executive chairman. According to Forbes, Schultz has a net worth of $3.4 billion. That makes him around $300 million wealthier than Trump.