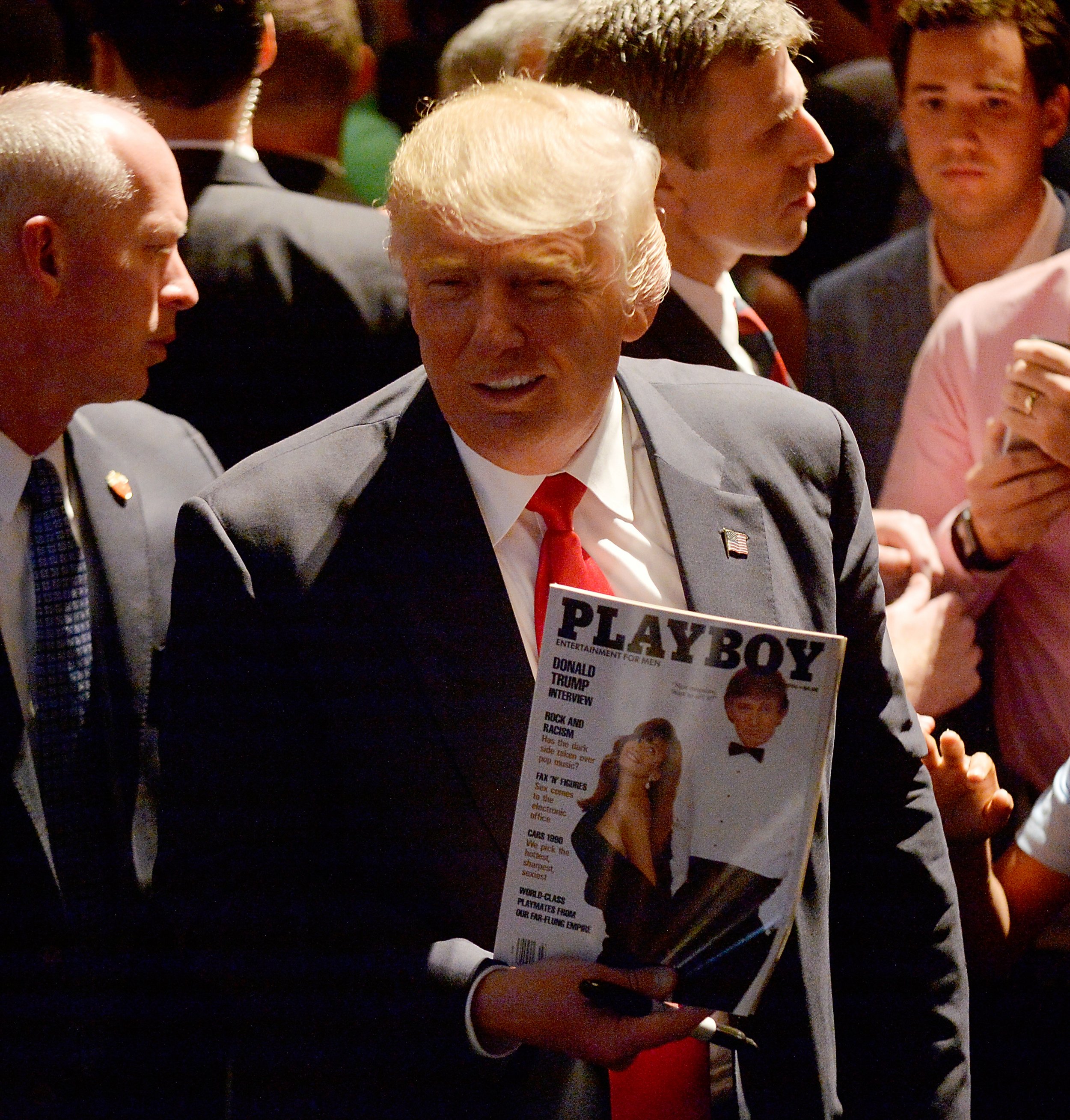 In a May 2016 interview, Playboy Playmate Holly Madison reminisced about her time in Hugh Hefner's Playboy Mansion and about hanging out with one guest in particular.
"I met Donald Trump a few times, but I don't know him well or anything. He was always polite and really nice," said Madison, who lived in the mansion.
"It's kind of surreal seeing Donald Trump run for president because I used to see him at parties sometimes and run into him," she said. "I was a judge at his Miss USA pageant when he used to own it, so it's definitely kind of surreal and weird."
At the time, Trump was gearing up his campaign for the presidency, and Madison's comments highlighted Trump's unlikely transition from a reality TV star who thrilled in the sleazier aspects of celebrity to the Republican Party leader.
It also spotlighted Trump's relationship with Hefner.
Surya Yalamanchili, a former contestant on The Apprentice, recalled his team being taken to the Playboy Mansion as a reward after winning a challenge on the 2006 season of the reality show that cemented Trump's stardom.
"After a fireside chat with Hef, we headed to the backyard, where dozens of women, some wearing bikinis, others sporting bunny ears and bow ties, surprised our team with a pool party," wrote Yalamanchili.
"Toward the end of the evening, I found myself in a small circle, conversing with Trump, Hefner and another contestant. With a wry smile, Trump looked at Hefner and said, 'It's hard for me to tell which of these girls are yours and which ones are mine.'"
In 1990, Trump appeared on Playboy's cover, alongside Playmate Brandi Brandt. "I hate seeing this country go to hell. We're laughed at by the rest of the world," he told the publication in an interview, words that foreshadowed some of his political rhetoric almost three decades later.
A framed copy of that edition of the magazine hangs on Trump's office wall in Trump Tower in New York.
When Trump seized the Republican nomination for the presidency in 2015, Hefner hailed the event as a victory for sexual liberation over the forces of conservative repression, in a Playboy essay titled "The Conservative Sex Movement."
Hefner celebrated that Trump's chief rival for the Republican nomination, Ted Cruz, and his "Christian crusade to eliminate all sexual activity that doesn't lead to procreation" were beaten by a man with a reputation for licentiousness.
"Instead, voters nominated Donald Trump, a thrice-married New York entrepreneur who once owned the Miss USA pageant, over Cruz, the son of a pastor," Hefner wrote. "It's a sign of the massive changes in the 'family values party' and proof of…a sexual revolution in the Republican Party."
The Trump-Hefner relationship soured, though, after the former's shocking presidential election victory. Hefner's essay had apparently been removed from the Playboy website.
Hefner's son, Cooper Hefner, in an August interview with Hollywood Reporter, spoke about his feelings regarding Trump.
"We don't respect the guy," Cooper said of Trump and his presidency.
He then elaborated, "There's a personal embarrassment because Trump is somebody who has been on our cover."
Cooper Hefner didn't explicate the reasons for his father's disenchantment with Trump, but the supporters Trump courted on his path to the White House are unlikely to have earned the Playboy founder's admiration.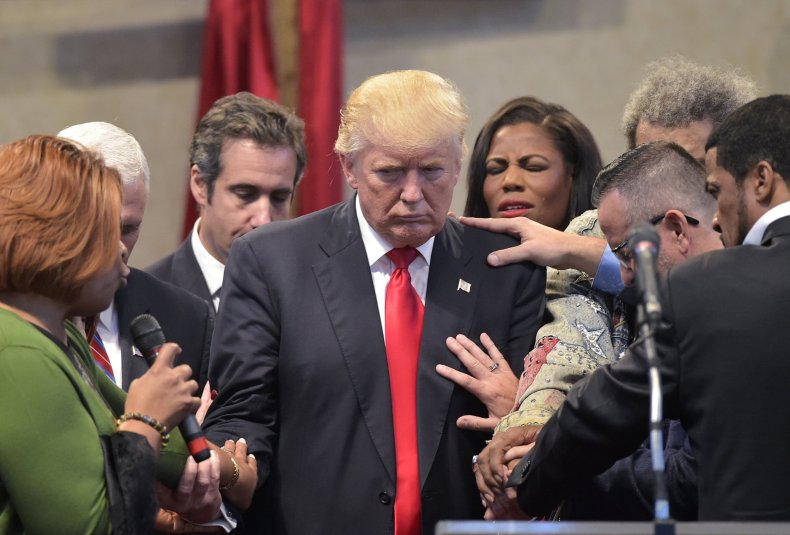 On the campaign trail, Trump pitched himself as a defender of the values of conservative Christians—the very same people Hefner regarded as his chief enemies—and he even spoke at a conference of evangelical leaders in Orlando in August 2016. Trump appointed a social conservative who is an opponent of gay marriage, Mike Pence, as his vice president, and Trump's August ban on transgender people serving in the military earned widespread criticism from LGBT rights groups.
Hefner was a lifelong supporter of LGBT rights, speaking out on high-profile issues such as sodomy laws, same-sex marriage and transgender rights well into his later years.
Cooper Hefner in his August interview compared what he described as the country's climate of "reactionary cultural conservatism" to that which existed under the Eisenhower administration when Playboy was launched in 1958. He said the current cultural climate offered opportunities to bring Playboy to a new generation of readers.
"Yes, there are lifestyle components to Playboy, but it's really a philosophy about freedom and, right now, as history is repeating itself in real time, I want Playboy to be central to that conversation," he said.