Bush Ethics Chief to FBI Director: Trump Is Humiliating You, Stand Up to Him or Resign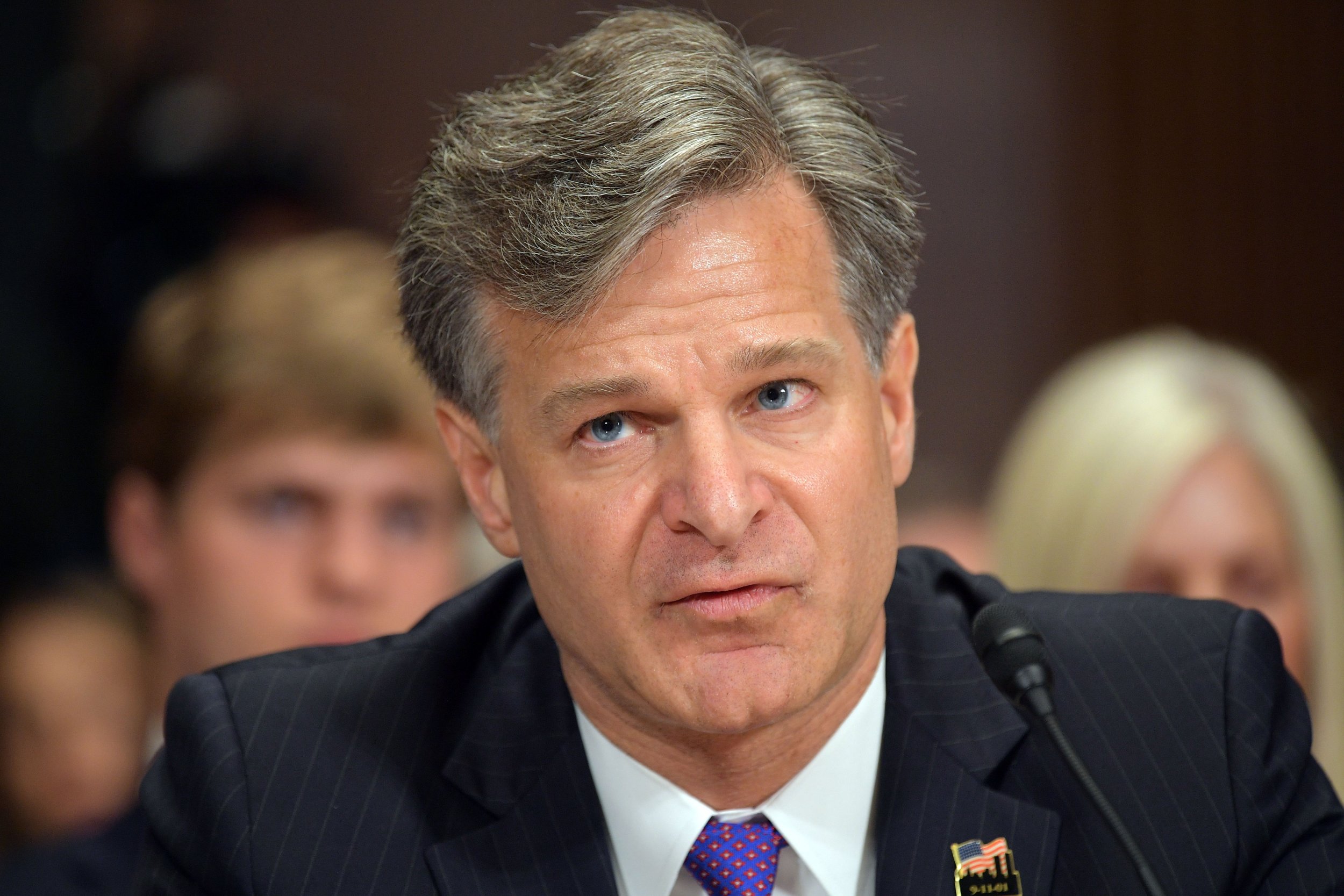 A former chief White House ethics lawyer has slammed FBI Director Christopher Wray for allowing President Donald Trump and other Republicans to attack the bureau's credibility.
Richard Painter, who served in President George W. Bush's second term, called for Wray to tell Trump and other members of Congress to cut out their attacks on the FBI or resign.
"FBI Director Chris Wray in allowing himself and the FBI to be humiliated by Trump and by political hacks in Congress. Wray needs to do his job and tell all of them to cut it out. If Wray can't do that he should resign," Painter tweeted on Tuesday.
In another tweet posted on December 27, Painter continues his case by stating: "If during the Cold War the Soviets were able sell this 'deep state' baloney to Americans, to sow distrust of our own FBI and CIA, we would all be speaking Russian by now."
Trump nominated Wray to be head of the bureau on June 7, after his predecessor James Comey was fired by the president on May 9.
Over the past month, the president has intensified his attack on the FBI. On December 3, Trump's Twitter erupted with a barrage of tweets declaring that the FBI's reputation was "in tatters."
And in another tweet on Tuesday, Trump called the FBI "tainted."
Trump and other Republican members have continuously accused the FBI and Justice Department of being biased against the president, which has worked to discredit the investigation led by Robert Mueller into Trump-Russia collusion.
Despite these attacks on the bureau, White House legislative affairs director Marc Short told Fox News Sunday that Trump is "very pleased" with Director Christopher Wray and "the changes that are taking place."
Andrew McCabe, the FBI deputy director, will be retiring from the bureau next year. He came under fire from GOP lawmakers for being impartial and holding anti-Trump sentiment after it emerged that his wife's Senate campaign received contributions from Hillary Clinton ally Terry McAuliffe's political action committee, according to CNBC.