'No Way' Will Trump Give $1 Million to Hurricane Harvey Relief, 'The Art of the Deal' Ghostwriter Says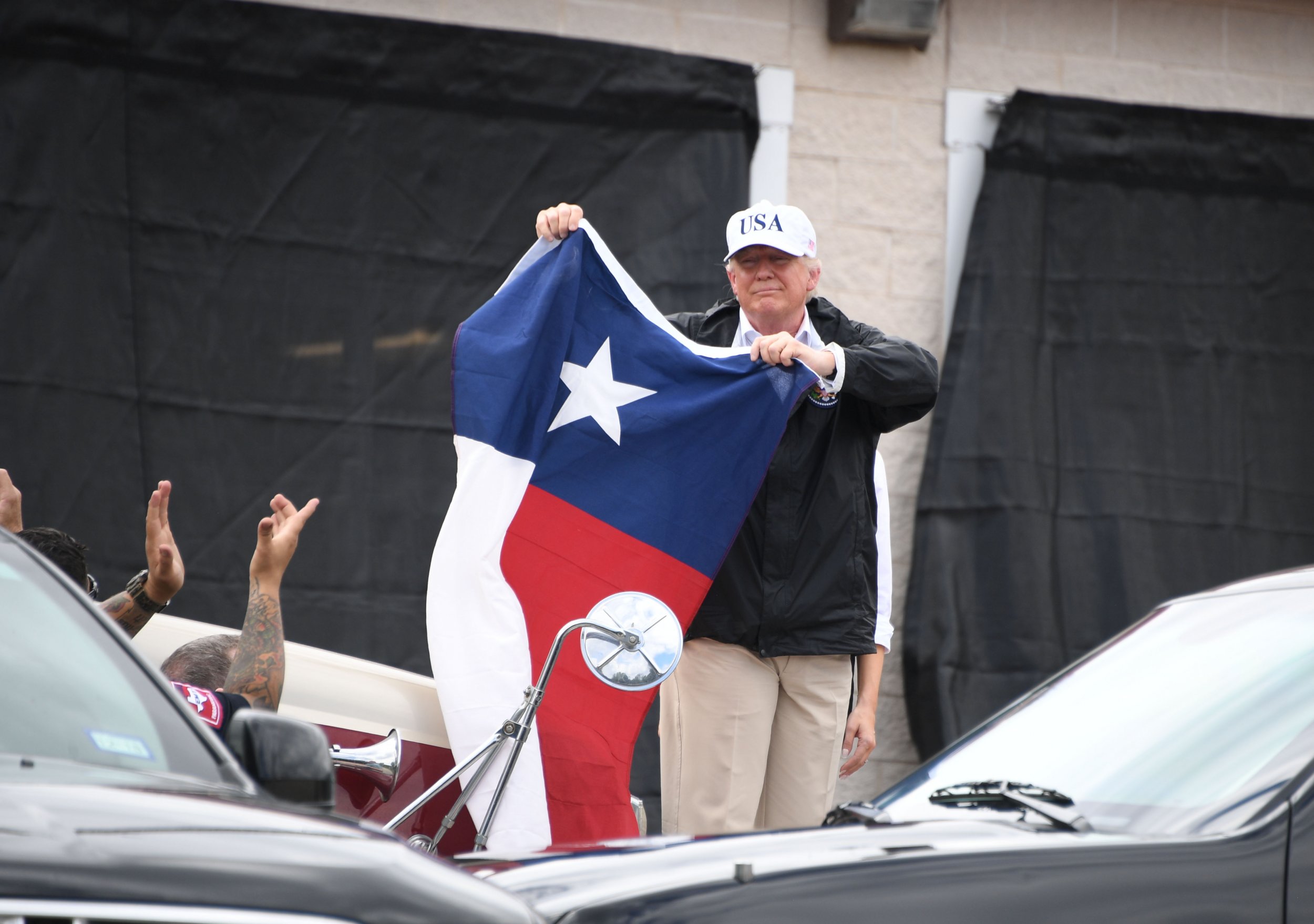 President Donald Trump, a billionaire who while campaigning bragged that he was "really rich," announced Thursday that he would donate $1 million to relief efforts after Hurricane Harvey slammed Texas and Louisiana this week. But according to Tony Schwartz, the man who ghost-wrote Trump's 1987 book, The Art of the Deal, that's not going to happen.
Schwartz tweeted Friday morning that there was "no way" Trump would send storm victims $1 million of his own money.
"He only promises to give," Schwartz wrote. "Never actually does."
Skepticism around Trump's intended donation has been mounting ever since White House press secretary Sarah Huckabee Sanders revealed the president planned to "join in the efforts that a lot of the people that we've seen across this country do" in the wake of the deadly storm. Details are scarce—Sanders couldn't provide reporters with information on when Trump would donate the money, who he would donate it to or where it was coming from, according to The New York Times.
Later that day, first son Eric Trump tweeted that he bet CNN and the mainstream media wouldn't cover his dad's "incredible generosity." His post came three hours after the network published a story about it, according to The Hill.
This isn't the first time the president's charitable giving, or lack thereof, has made headlines.
Last year, Washington Post reporter David Fahrenthold won a Pulitzer Prize for investigating Trump's philanthropy. Fahrenthold began by looking into Trump's January 2016 claim that he'd given $6 million to veterans' groups, and then the journalist broadened his probe. Ultimately, Fahrenthold found $7.8 million in charitable giving from Trump's personal accounts since the '80s, even though he bragged about donating "tens of millions of dollars...to charitable causes."
Trump also has had a brush before with hurricane aid. In July 2016, New Jersey Governor Chris Christie said that his wife, Mary Pat Christie, got money from Trump for a relief fund she ran after Hurricane Sandy devastated the state in 2012. But the Associated Press couldn't find a record of his donation, and the governor later backtracked.