Trump Vows Unlimited Aid After Hurricane Irma, but Florida May Not Get It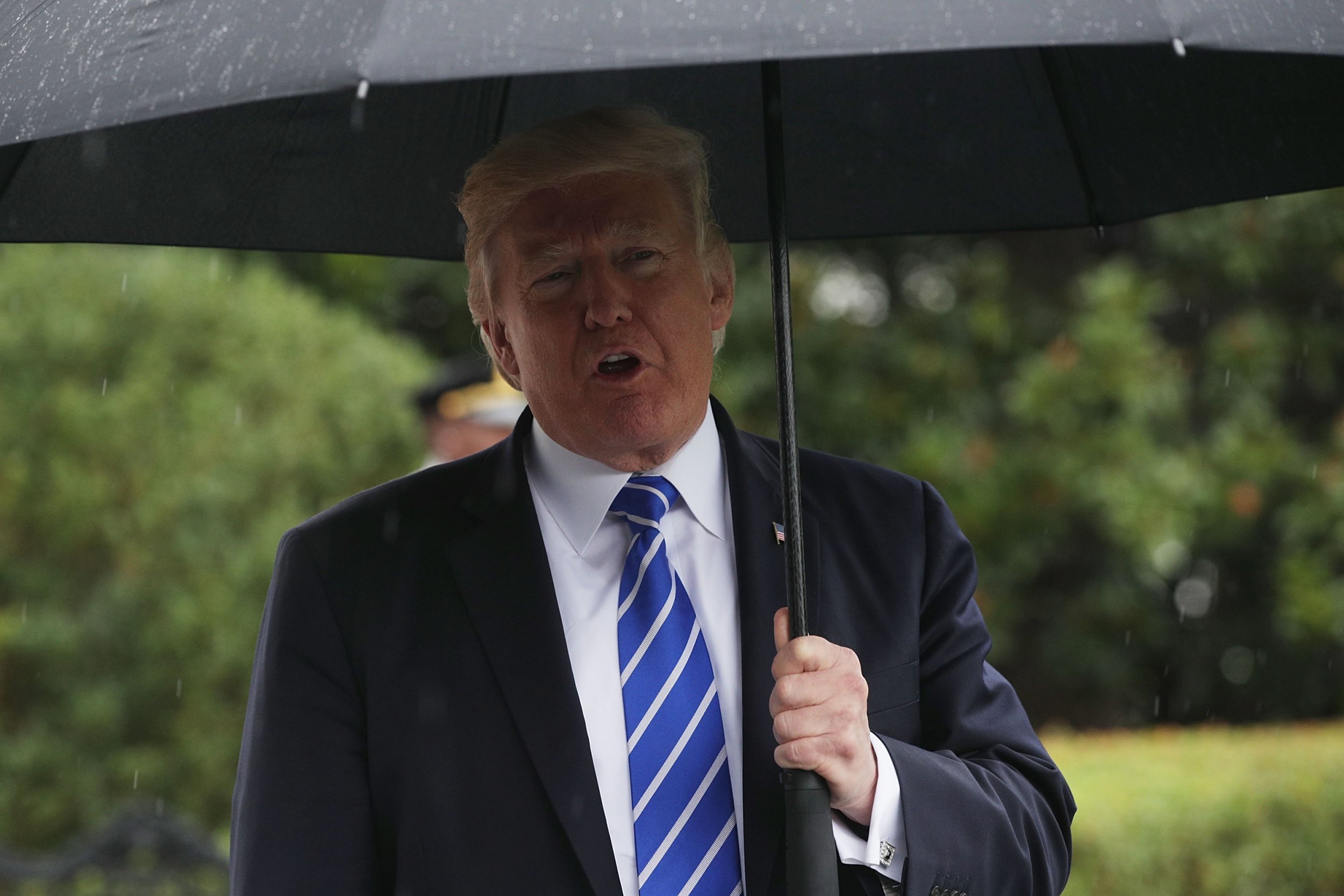 President Donald Trump promised Florida unlimited aid as Hurricane Irma ripped through the Sunshine State, Governor Rick Scott said in a Monday interview with Fox News. But if his administration funds relief efforts the way it decided to last week for North Carolina—still recovering from Hurricane Matthew, which pummeled the state last October—the region will likely receive far less than what the local government may expect from federal lawmakers.
"President Trump has promised me all the federal resources I need," Scott said on Monday. "I don't want to lose any life after the storm. We worked hard to get people to evacuate. We want everybody to survive this storm."
Related: Is Donald Trump Profiting Off National Disasters Like Hurricane Irma?
North Carolina is set to receive $6.1 million from Trump's federal government nearly a year after the hurricane killed more than 20 people and dropped a foot of rain on the state. That's less than 1 percent of the $929 million North Carolina had requested earlier this year.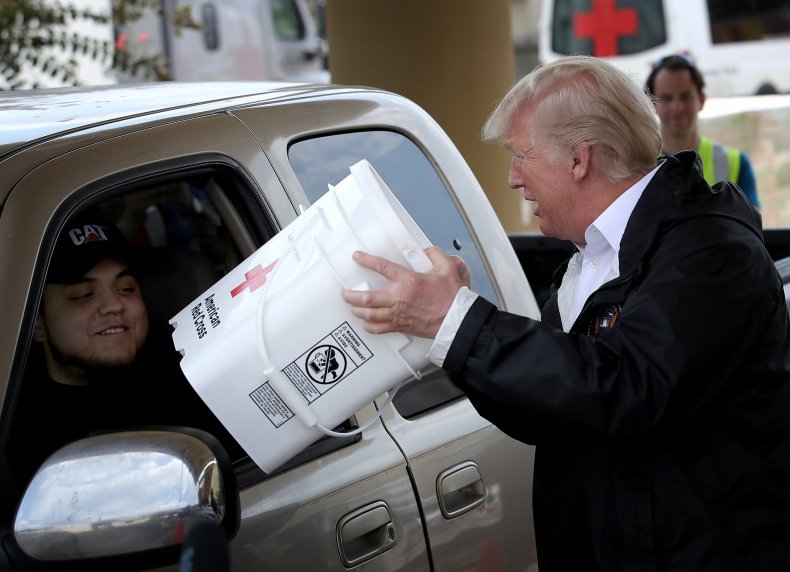 Democratic Governor Roy Cooper slammed the Trump administration for "ignoring" his state in a written statement sent to the president, Housing and Urban Development Secretary Ben Carson and GOP leaders Paul Ryan and Mitch McConnell.
"Families across eastern North Carolina need help to rebuild and recover, and it is an incredible failure by the Trump administration and Congressional leaders to turn their backs," Cooper said. "Matthew was a historic storm, and we are still working every day to help families return home and rebuild their communities. North Carolinians affected by this storm cannot be ignored by the Trump Administration and Congressional leadership."
Trump similarly promised to spare no cost after Hurricane Harvey destroyed areas in Houston, saying that the relief efforts could prove to be the most costly operation in American history.
"Probably there has never been anything so expensive in our country's history; we've never done anything so historic in terms of damage and in terms of ferocity as what we've witnessed with Harvey," Trump said August 29. "It sounds like such an innocent name…but it's not innocent."
As the total estimated cost of Harvey's destruction nears $100 billion (according to some reports), it remains unclear how Trump will be able to provide unlimited resources to Florida and other parts of the country, such as Puerto Rico.
Meanwhile, at least 4,000 properties in North Carolina require reconstruction as storm infrastructure and health and mental services remain inadequate in the wake of Hurricane Matthew, according to a list Cooper attached to his statement, detailing the programs and initiatives that would remain unfunded due to minimal support from the federal government. So far, Congress has allotted $15.3 billion for Harvey aid and sent the package to Trump's desk for approval.