Trump Aid Effort After Hurricane Matthew 'Incredible Failure'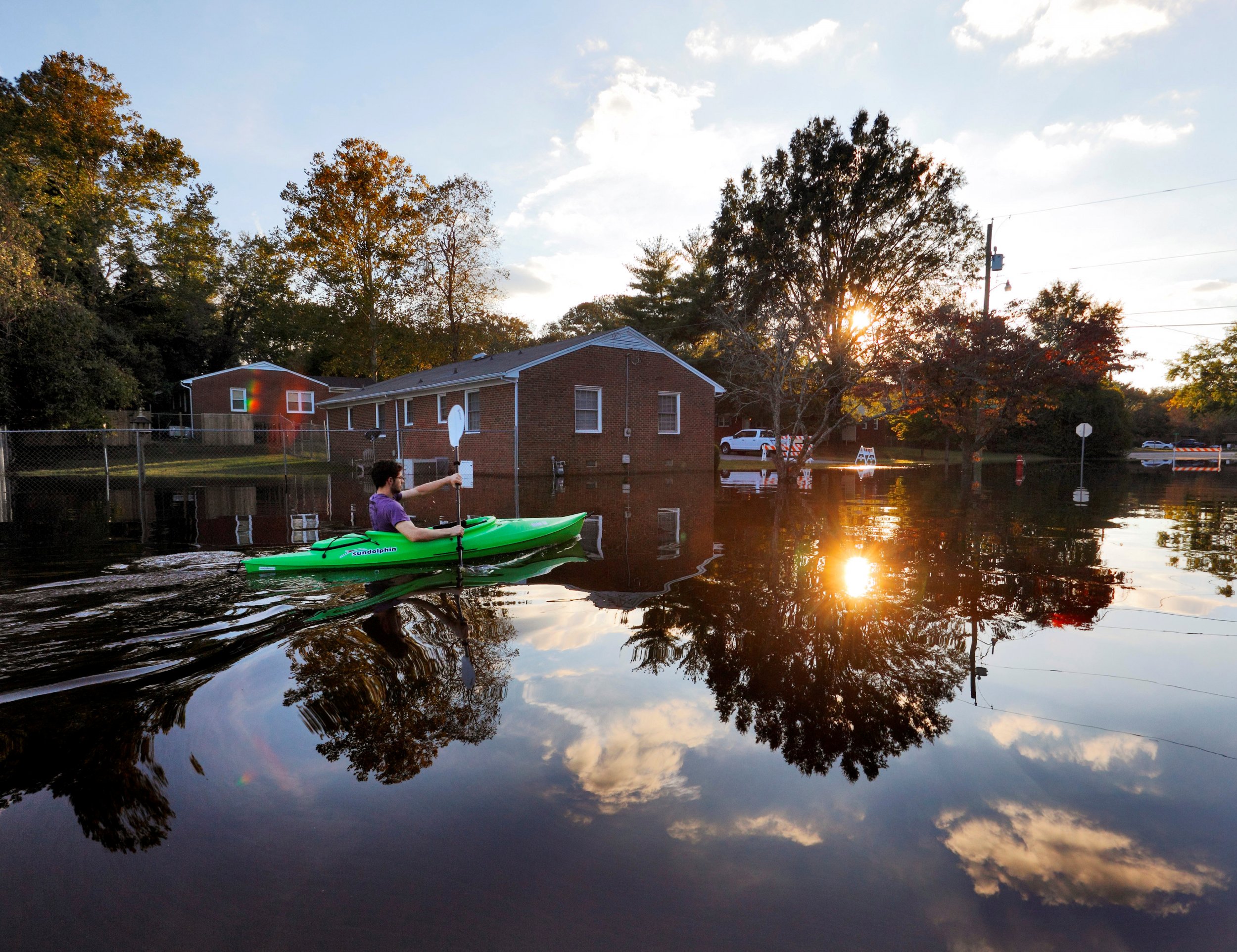 After Hurricane Matthew slammed into North Carolina last October, triggering evacuations and killing more than 20 people, state officials went to the federal government for help. The state asked for $929 million, most of which would go toward initiatives like fixing homes damaged by flooding, supporting farmers who lost livestock and funding mental health services for survivors.
This week, the state discovered it was likely getting $6.1 million—less than 1 percent of the amount requested.
Gov. Roy Cooper, a Democrat, angrily called out the discrepancy Wednesday in a letter to President Donald Trump, House Speaker Paul Ryan, Senate Majority Leader Mitch McConnell, and Housing and Urban Development secretary Ben Carson.
"Families across eastern North Carolina need help to rebuild and recover, and it is an incredible failure by the Trump administration and Congressional leaders to turn their backs," Cooper said in a statement. "Matthew was a historic storm, and we are still working every day to help families return home and rebuild their communities. North Carolinians affected by this storm cannot be ignored by the Trump Administration and Congressional leadership."
He attached a list of the initiatives that wouldn't be funded due to the shortage: repairs for homeowners, renters and people in public housing; health and mental health services; upgrades for storm infrastructure; and buyout, elevation and reconstruction of nearly 4,000 properties.
Matthew, which in some places dropped a foot of rain, caused nearly 82,000 people to register for aid through the Federal Emergency Management Agency. About 98,000 homes in 50 counties were damaged, and as of last month, 270 families were still living in motels and other transitional shelters because of the disaster, the Associated Press reported.
The Tar Heel State has already gotten some money to deal with the after effects of the storm, as Cooper noted in an April letter to state representatives. It received $332 million in November and then about $752 million through the Stafford Disaster Relief and Emergency Assistance Act.
As the Washington Post explained, the Department of Housing and Urban Development is limited by the budget Congress gave it in the recently passed omnibus bill and the fact that it can only provide relief in the housing sector.
But that's not placating locals still struggling with recovery.
"I haven't got paid yet, but yet I hear billions and millions to send overseas and doing this and doing that, billions for building walls," resident Earl Nail told WRAL. "Come on, man, you know how many people are out there suffering."