Citing the coronavirus as the reason, the Trump administration may impose even more immigration restrictions at the U.S.-Mexico border. It may sound like a reasonable step to help contain the disease, but it's not: Canada has about 10 times the number of confirmed coronavirus cases as Mexico—and President Donald Trump is not talking about closing down our northern border.
"We need the Wall more than ever!" Trump tweeted on Tuesday.
This isn't about coronavirus. It's about continuing to whip up fear toward immigrants, refugees and other people who hope to begin a new life in the U.S. It's about sending a signal that, as the Trump administration officially declared in 2018, we are no longer a nation of immigrants.
That's bad news for our economy, and not only because Mexico is our nation's largest trading partner. Immigrants and refugees are a key ingredient when it comes to driving entrepreneurship and innovation.
Nearly 44 percent of all Fortune 500 companies were started by immigrants or the children of immigrants. According to the National Immigration Forum, immigrants are twice as likely as U.S.-born residents to start their own businesses. From the perspective of America's economic competitiveness, immigrants aren't a want—they're a need: We face a demographic time bomb as baby boomers become elderly and outnumber young people in the United States. Immigrants are the help we need.
For America's own benefit, former Vice President Joe Biden and Senator Bernie Sanders must be sure to link immigration to entrepreneurship and a thriving America, not the COVID-19 pandemic. Instead of scaring people, this is a moment to inform and inspire.
As the son of refugees who grew up in Saudi Arabia, came to the U.S. and started and sold numerous businesses, this is a personal. In recent decades, I've raised hundreds of millions of dollars to invest in dozens of companies, including Tesla, Uber, Lyft and many others. I'm proud to be part of teams that have created American jobs for American businesses. I'm not sure my story—which is not unique—would be possible under a Trump presidency.
Here are five actions to tear down Trump's virtual wall and rebuild our immigration system:
Tell Congress to pass a bill overhauling our visa system to attract and retain foreign students. Many of the most successful founders came to the U.S. as students and launched businesses soon thereafter. Yet between 2017 and 2018, student visas to the U.S. dropped by 8 percent. Thanks to Trump's policies designed to scare student applicants away, the U.S. could quickly lose top students to countries that have been more welcoming, like Canada, which has seen a major increase in immigration in recent years. This bill must also include a provision that staples a green card to the diplomas of foreign-born STEM graduates.
Use executive action on day one, followed by legislation, to protect Dreamers. The Trump administration continues to push to end the Deferred Action for Childhood Arrivals program, further shrinking our talent pool. The New American Economy found that DACA recipients were 15 percent more likely to start businesses than their U.S.-born counterparts. To keep in limbo these young workers, entrepreneurs, and students—who know no other home than the U.S.—is morally unconscionable and misguided economically. We're better than this.
We also need to make it easier for highly skilled workers to come to the U.S. and remain here. During fiscal year 2018, the Trump administration issued visa denials to over 61,000 HB-1 visa applicants—more than double the denials issued in the previous year. These denials block entry to immigrants who would bring skills in technology, health care and education, all areas in which companies are struggling to fill jobs. The next president should expand HB-1 visas for workers so that we can help companies, including startups, hire and keep the talent they need to ensure their businesses grow.
The next president must reverse the 2017 and 2020 travel bans and send letters to the people of those countries encouraging them to consider immigrating to the U.S. The reasoning behind these two bans is ostensibly about security, but one fulfilled a campaign pledge to block immigration from predominantly Muslim countries, while the second seems to be motivated by racism. Not only is this mean-spirited and inhumane, it comes with major economic costs. In 2018, more than 645,000 immigrants from the recently affected countries earned $22 billion in income and paid more than $6.1 billion in taxes. And now we're slamming our doors on them?
Finally, the next president needs to raise the refugee admission cap. Settling up to 18,000 refugees over the course of fiscal year 2020 represents the lowest limit in 40 years, and it's part of the reason why we saw a 11.5 percent decrease in legal immigration since 2016. There's a global refugee crisis, and America is turning its back. This not only projects something very antithetical to our values; it hurts our economy: Refugees are a key ingredient in our labor force, and they have higher employment rates than those born in America. In 2015, more than 180,000 refugee entrepreneurs generated $4.6 billion in business income, according to the National Immigration Forum.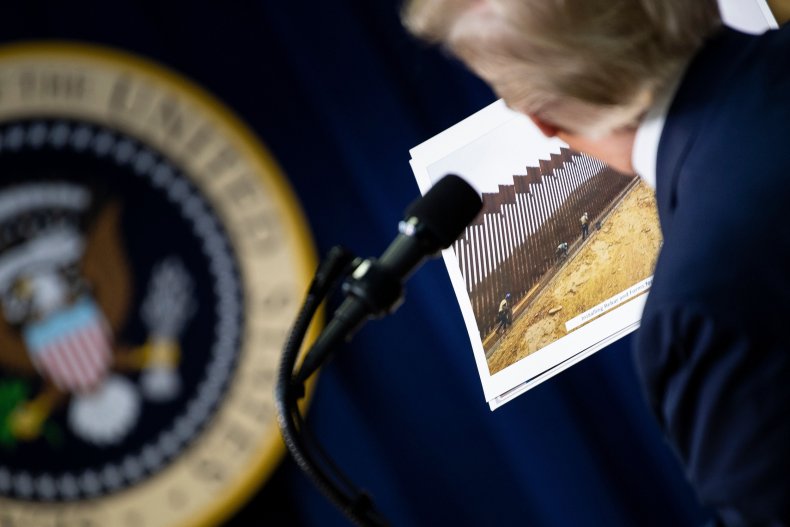 Most Americans know coronavirus has nothing to do with refugees fleeing violence and persecution in Central America. They also know that our country is "desperate" for immigrants to "fuel economic growth," as Trump's chief of staff, Mick Mulvaney, recently admitted.
Mulvaney is right. We are desperate for immigrants to fuel economic growth.
Which is why Biden or Sanders must ensure America can, once again, be a nation of immigrants.
Ibrahim AlHusseini is founder and CEO of FullCycle, an investment company focused on reversing climate change. He was an early investor in Tesla Inc. He tweets @ialhusseini.
The views expressed in this article are the writer's own.