Kellyanne Conway's Husband Retweets Post Saying Donald Trump is Abusing His Office For 'Corrupt Aims'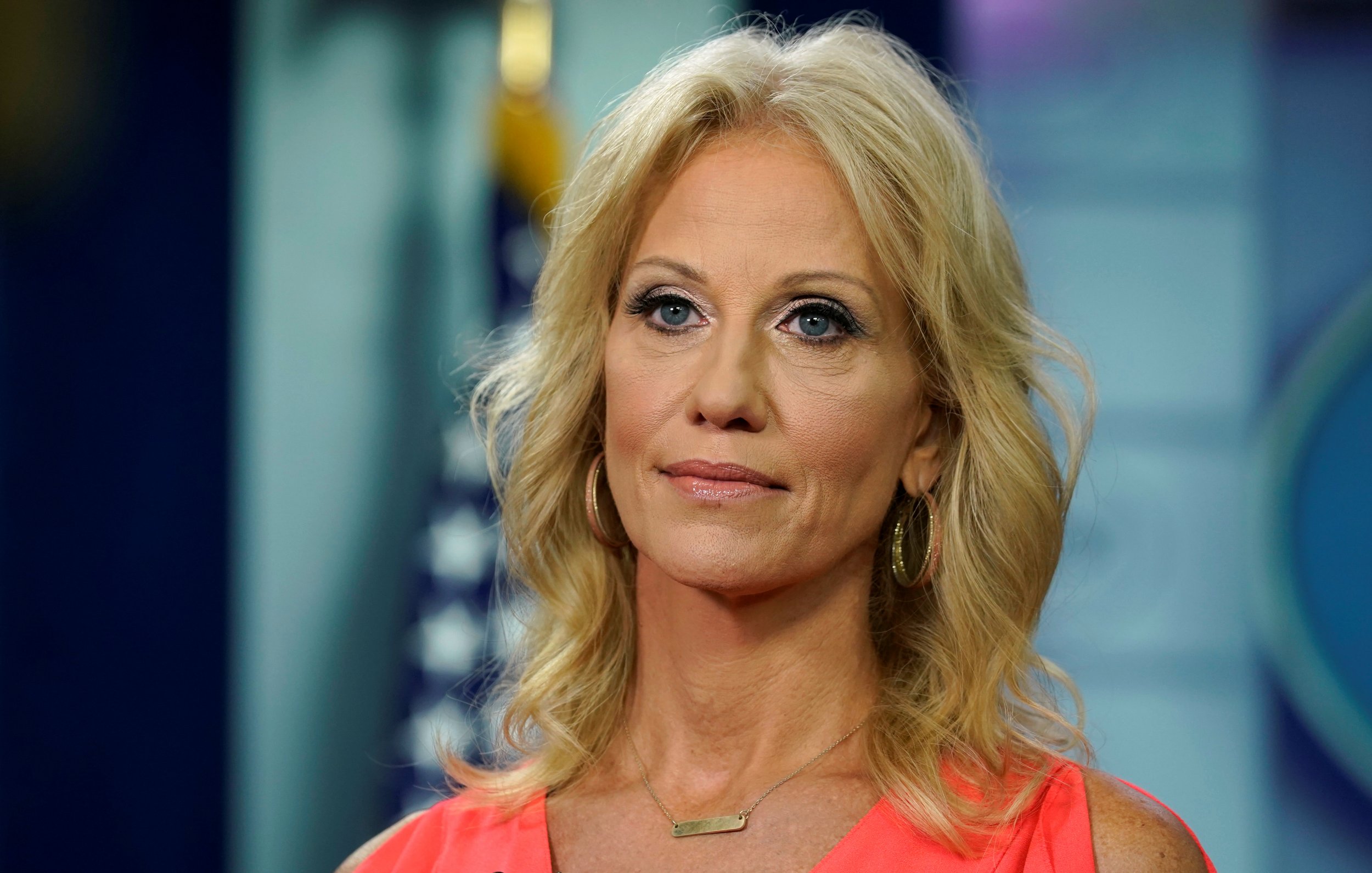 George Conway, husband to President Donald Trump's senior counselor Kellyanne, took to Twitter Tuesday to again blast Trump and for abusing his power while citing other legal experts about some of the president's recent attacks on the Justice Department and Attorney General Jeff Sessions.
Conway, who was at first supportive of Trump but has since publicly rebuked the commander-in-chief, specifically took umbrage with Trump's tough talk about Sessions and the Justice Department investigating and charging Representatives Chris Collins and Duncan Hunter.
On Sunday, the president suggested that Collins and Hunter represented "easy wins" for Republicans and sarcastically said, "Good job Jeff."
The president's detractors suggested Trump was openly abusing his power and evidently believed the Justice Department was meant to protect him and his political party. Most recent polls indicate Republicans will lose the House in November.
Harvard law professor Jack Goldsmith took to Twitter to explain how Trump's attacks were ineffective but still displayed an attempt to abuse his power. Conway retweeted him.
"What's remarkable about Trump's attack on Sessions re GOP congressmen is that, like similar episodes, (a) he openly abuses his office, (b) his abuse is verbal, not operational, (c) he's ineffective in executing his corrupts aims, (d) his openness is one key to his ineffectiveness," Goldsmith said.
Conway also retweeted former U.S. attorney for the Southern District of New York Preet Bharara, who was fired by Trump in March of last year after refusing to resign. Bharara pointed out the insider-trading charges were brought by the very U.S. attorney Trump had handpicked and personally interviewed.
And Conway later cited an Axios report that quoted a senior Justice Department official as saying: "It was a very concerning tweet. It shows how POTUS thinks DOJ should be used: As a weapon against enemies and a tool to win elections."
The Conways have had some internal strife over George's use of Twitter to criticize Trump.
Kellyanne Conway described the tweets as "disrespectful" for a feature story about the power couple published by The Washington Post last month.
"It is disrespectful, it's a violation of basic decency, certainly, if not marital vows," she said of the tweets while telling the reporter to use the quote on background. The Post instead attributed the quote to Conway.
In the same story, Conway is quoted saying that it's as if her husband believes she chose Trump over him.
"I feel there's a part of him that thinks I chose Donald Trump over him," she told The Post. "Which is ridiculous. One is my work and one is my marriage."