Trump: I Could Have Had Tom Brady As a Son-in-law but I Got Jared Kushner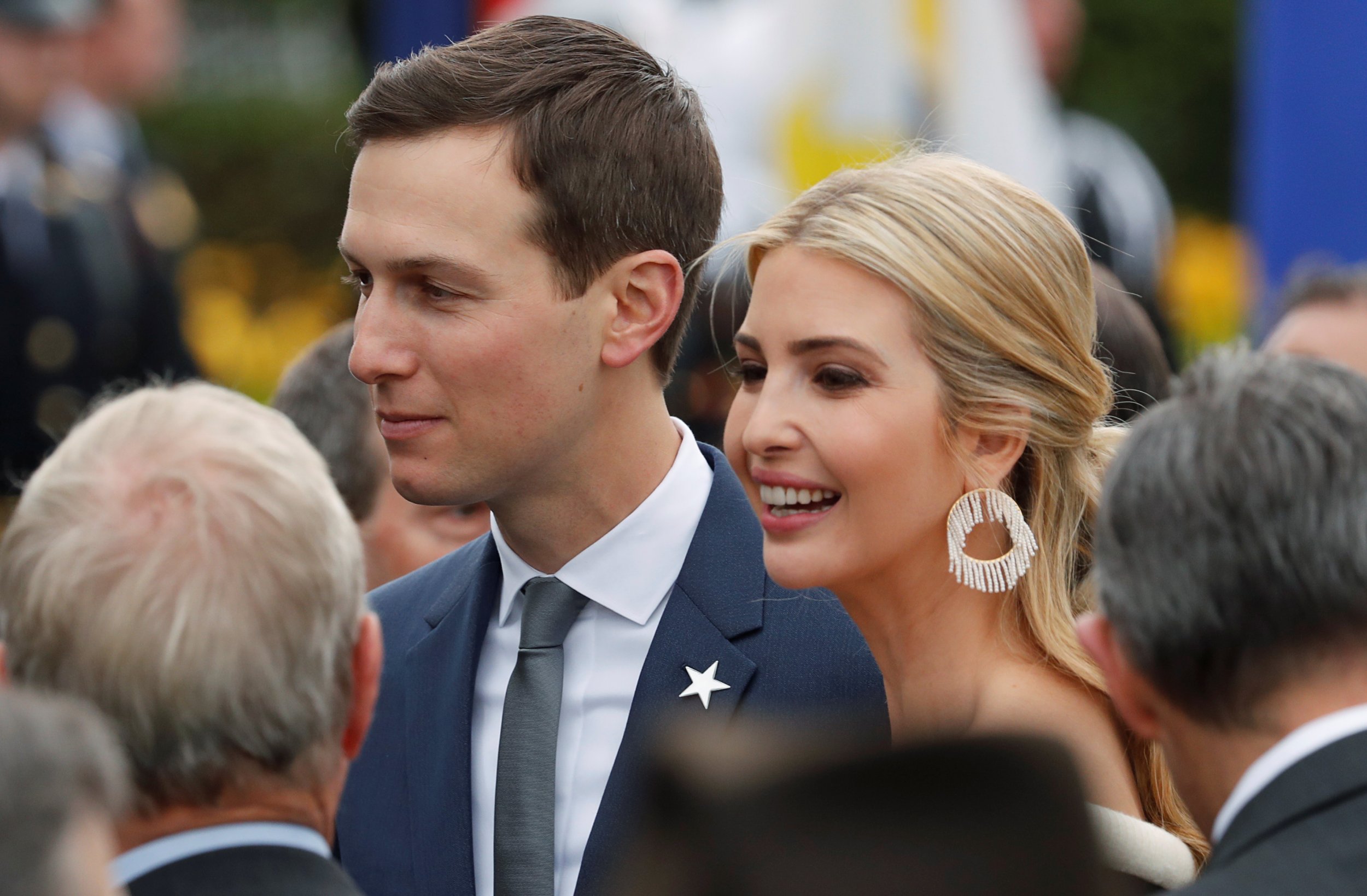 President Donald Trump may have become less enamored with his son-in-law Jared Kushner over the course of his presidency—reportedly joking more than once that he could have had a better son-in-law.
Trump commented to aides that he "could have had Tom Brady" as a son-in-law, adding: "Instead, I got Jared Kushner," five people who heard the comment told The New York Times.
And the president has done more than just joke about his son-in-law Jared, who is husband to his eldest daughter Ivanka Trump and father to three of his grandchildren, with the Times reporting on Saturday that aides said the president had gone from directing people to speak with Kushner to commenting: "Jared hasn't been so good for me."
And this does not appear to be the first time that Trump has expressed a wish for football star Brady to become a member of his inner circle—the president previously suggested Ivanka should date the sportsman, her mother Ivana wrote in her book Raising Trump.
"At one point, Donald wanted her to date Tom Brady, the quarterback," Ivana wrote of Ivanka.
"He said, 'You have to meet him!' But Ivanka wasn't into it," she added.
Later, Brady would miss the Patriots' visit to the White House saying he could not attend for "family reasons," which the rumor mill laid at the feet of his wife, supermodel Gisele Bündchen.
"There could be a little bit of jealousy there and protection and possession of Tom Brady, and she probably didn't want him to go," Anthony Scaramucci commented at the time on TMZ.
But the relationship between Kushner, who is a senior aide to the president, and Trump doesn't appear to have entirely soured, with the Times reporting that despite rumors Ivanka and Jared would return to New York, they have remained close to him where other aides have fallen by the wayside.
Indeed, in the first 18 months of his presidency, Trump has said goodbye to a number of figures he previously appeared to rely on, from communications director Hope Hicks, who was at one point Trump's longest serving aide; to White House staff secretary Rob Porter, who resigned amid allegations of domestic violence; and former Apprentice star Omarosa Manigault-Newman, who described Trump's White House as being "like a plantation," The Independent reported.