Trump: I Could Solve Syria Crisis by Asking Putin to 'Do Me a Favor'
President Donald Trump appeared to suggest he could solve many of the world's problems if he were able to sit down and ask a few favors of Russian president Vladimir Putin.
Speaking in an interview with Fox News' Bret Baier about the G-7 summit, which Trump attended in Canada, the president touched on the fact he had suggested Russia be permitted to rejoin the group, despite Russia being ousted in 2014 for annexing Crimea.
"I'm not for Russia. I'm for the United States. But as an example, if Vladimir Putin were sitting next to me at a table instead of one of the others and we were having dinner the other night in Canada, I could say, 'Would you do me a favor? Would you get out of Syria?' 'Would you do me a favor, would you get out of Ukraine? You shouldn't be there. Just come on," he said.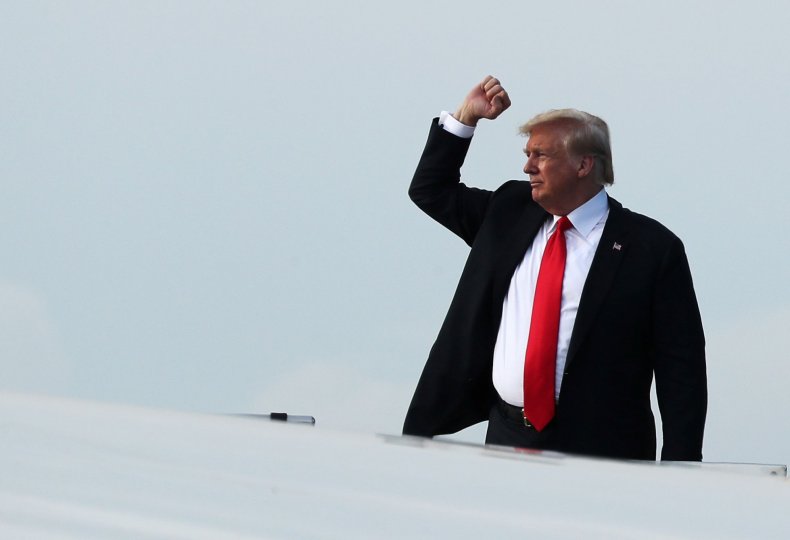 Speaking ahead of the G-7 summit, Trump told reporters that he believed Russia should be included in the discussions, CNN reported at the time.
"Russia should be in this meeting," Trump said as he left the White House for the summit.
"They should let Russia come back in, because we should have Russia at the negotiating table," he added in comments that were criticized by former vice president Joe Biden, who tweeted that Russia had invaded its neighbors and violated U.S. sovereignty.
Questioned about his assertion that Russia should be offered a seat at the table, Trump added in the Fox News interview: "I think I would probably have a good relationship with [Putin] or it would be able to talk to him better than if you call somebody on the telephone and talk," he added.
Responded to questions about what Russia had previously done, the president replied: "If you were at that meeting I could ask him to do things that are good for the world, that are good for our country, that are good for him."
The president's comments came shortly before the State Department announced in a statement on Thursday that it was releasing $6.6 million for "the continuation of the vital, life-saving operations of the Syrian Civil Defense, more commonly known as the White Helmets."
The announcement comes after the administration took the decision to freeze funding to the search-and-rescue group in May.
This story has been updated and expanded to include information about the White Helmets.