Trump Ignores Police 'Terror Campaigns' Against Black Americans, Says ACLU
The American Civil Liberties Union accused President Donald Trump of ignoring police "racial terror campaigns" against Black communities after he said more white people were killed by law enforcement in America.
In a statement released Tuesday night, the nonprofit advocacy group said the president had glossed over the fact that more Black and Brown people are killed by police per capita than white people.
The ACLU also claimed that the president's remarks provided the foundation for "dangerous and unconstitutional police practices" that lead Black people to die at the hands of law enforcement.
The advocacy group issued its remarks after Trump told a reporter that "more white people" died at the hands of police when he was asked why Black Americans were still dying at the hands of U.S. law enforcement officials.
Speaking to CBS News' senior investigative correspondent Catherine Herridge on Tuesday, the president said: "And so are white people. So are white people. What a terrible question to ask. So are white people. More white people, by the way. More white people."
Reacting to the president's remarks, the ACLU Trone Center for Justice and Equality Director Jeffery Robinson said: "President Trump once again showed that he and his administration will continue to ignore the racial terror campaigns that law enforcement wage daily in Black and Brown communities.
"His statement not only ignores the fact that per capita Black and Brown people are disproportionately killed by police, it provides the foundation for the dangerous and unconstitutional police practices that result in the deaths of Black people with regularity."
The ACLU leader added that the president's suggestion that the CBS News reporter asked a "terrible question" showed his supposed "inability to discuss race and policing without sounding bigoted."
"It's clear that the President of the United States will continue to use the violence and suffering perpetrated against Black communities as a white-supremacist dog whistle ahead of the coming election."
Newsweek has contacted the White House for comment and will update this article with any response.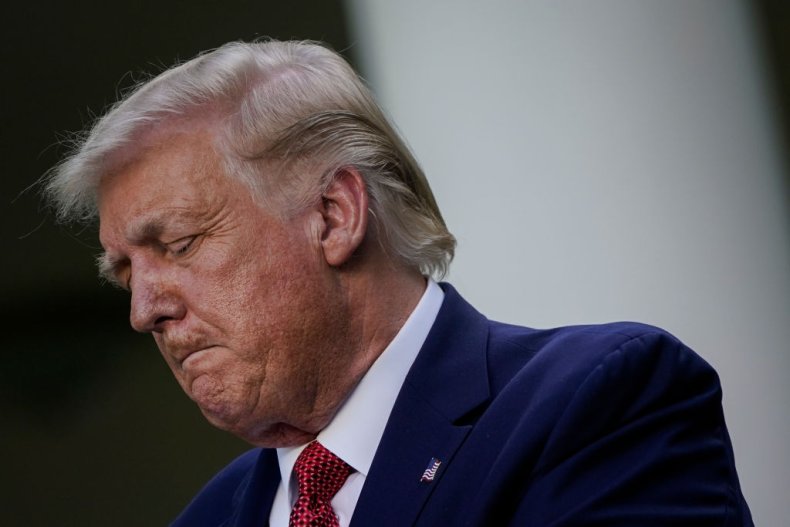 President Trump was right to say more white people had been killed by law enforcement officials in the U.S. than black, at least in one sense.
According to a Washington Post tally of police killings since 2015, a total of 2,499 white people have died at the hands of police in the last five and a half years. A little more than 1,300 Black people have been killed by police over the same period.
But when population numbers are factored in to calculations, Black people clearly face a disproportional threat of being killed by police.
Thirty one Black people per million living in the U.S. have been killed by police, according to the Post's analysis, while 13 white people per million have faced a similar fate.