Trump Ignores Twitter in Latest 'Rigged' Election Accusation
Former President Donald Trump's Twitter account may have been reinstated, but it didn't mean he instantly began using the platform again. Trump stuck to his Truth Social platform Saturday night and all day Sunday to keep his followers informed of his opinions.
What's the difference? Trump gained more than 86 million Twitter followers within the first 24 hours of being reinstated while he has just 4.6 million on Truth Social.
Trump wrote on Truth Social Sunday afternoon that elections in the U.S. are still "tainted and rigged" and that the "border is for sale."
"Our Country has never seen a Weaponized 'Justice' Department, and FBI, like they are witnessing right now. They are doing everything they can, much of it unlawful, to protect an incompetent and corrupt President, and his drug addicted criminal son. The system is Tainted and Rigged, just like our Elections are Tainted and Rigged, and just like our Border is for sale to the highest bidder, OPEN, and a disgrace to humanity. In the meantime, our Country is failing at a level never seen before!!!" Trump wrote on Truth Social.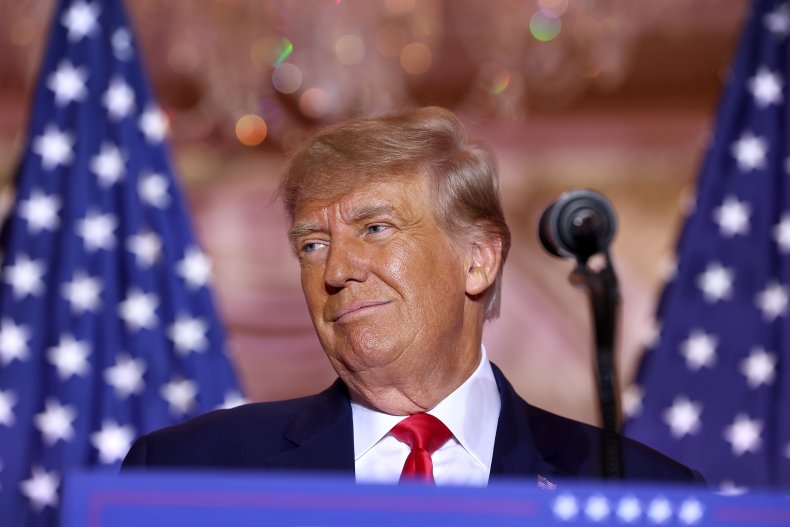 Trump obviously has a larger audience on Twitter than his Truth Social platform, but he's still insisted upon using Truth Social.
Trump said Twitter has "declining user engagement and too many fake accounts" but still praised Elon Musk's recent acquisition of Twitter for $44 billion. Trump called upon his supporters to follow his own network for its "incredible reach."
Trump's Twitter account and some of his other social media accounts were banned after the January 6, 2021, insurrection by his supporters at the U.S. Capitol. Social media platforms like Twitter suggested Trump incited the riot, which resulted in several deaths.
Musk purchased Twitter in late October this year, opening the door for many to rejoin the network.
Musk started a Twitter poll on Friday night asking users whether or not Trump should be reinstated. It was a simple "yes" or "no" answer. More than 15 million votes were cast, with nearly 52 percent saying "yes," Trump should be allowed back on the platform.
51.8% - Yes
48.2% - No
15,085,458 total votes
Six minutes after polling ended, Musk said Trump had been authorized to be on Twitter again.
"The people have spoken," Musk tweeted. "Trump will be reinstated. Vox Populi, Vox Dei."
That last line was first tweeted by Mexico President Andrés Manuel López Obrador, a leftist who was among more than 15 million accounts that voted in the poll. It translates to "voice of the people, voice of God."
"I already voted for Trump to be able to use Twitter. The Statue of Liberty must not remain an empty symbol," López Obrador wrote in a retweet.
New York Representative Alexandria Ocasio-Cortez responded to the poll, voicing her opinion to keep the former president off the platform.
"Idk man, last time he was here this platform was used to incite an insurrection, multiple people died, the Vice President of the United States was nearly assassinated, and hundreds were injured but I guess that's not enough for you to answer the question. Twitter poll it is," Ocasio-Cortez tweeted.
More than a day after his reinstatement, Trump has yet to post anything to his Twitter account.
Trump's final tweet before getting banned was on Jan. 8, 2021, in which he wrote: "To all of those who have asked, I will not be going to the inauguration on January 20th."
Newsweek reached out to Trump's press team for comment.