MSNBC Host Points to Trump's Immigrant Mother: 'He Should Have Gone Back to Scotland'
The panel on MSNBC's Morning Joe slammed President Donald Trump on Monday morning over his Sunday tweets, which suggested progressive Democratic congresswoman should "go back" to their countries. Host Joe Scarborough sarcastically used the president's own logic against him, saying Trump "should have gone back to Scotland" instead of running for president.
"Using Donald Trump's logic, instead of saying 'the American dream is dead' in 2016, instead of talking about 'American carnage,' instead of saying that America was quote 'crippled,' using his own logic he should have gone back to Scotland instead of running for president of the United States," Scarborough, who previously served as a Republican congressman but now identifies as an independent, said. "Because actually, his mother was an immigrant to this country."
As Scarborough pointed out, Trump's mother immigrated to the U.S. from Scotland. Mary Anne Trump, born MacLeod, came to the U.S. due to economic problems back in her European homeland and arrived in the country in 1930.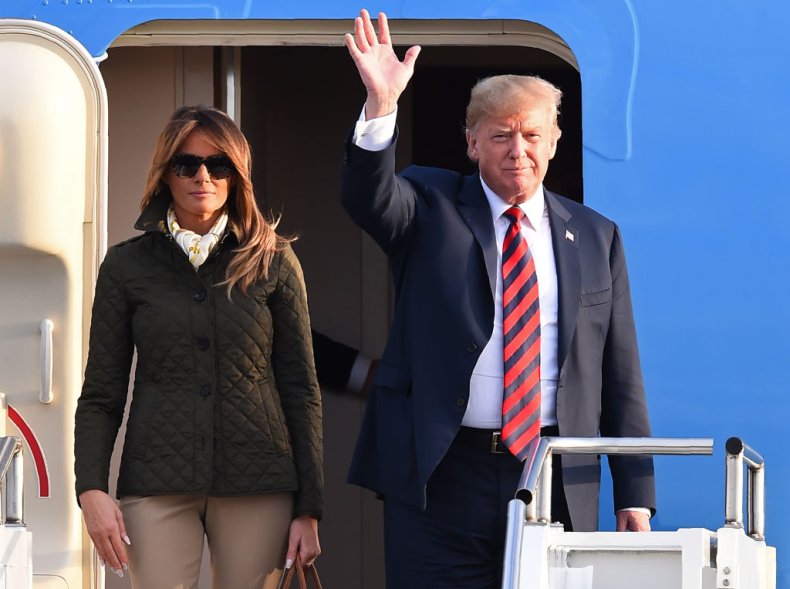 Eddie Glaude Jr., a professor from Princeton University, appeared on the Morning Joe panel and responded to Scarborough's comments by pointing out that Trump's wife, mother-in-law and father-in-law are all recent immigrants as well. "The one thing that's consistent is they're all white," Glaude said. "And for the president of the United States, this country is for white people, period." He continued, saying that it's a "white nationalist position."
In a series of tweets on Sunday morning, Trump argued that progressive Democratic congresswomen should "go back" to the countries "from which they came." He suggested that they should leave the U.S. instead of raising concerns that they and many of their constituents believe should be addressed. Trump said "you can't leave fast enough."
Although Trump did not mention specific names, it was seen as a clear attack on Representatives Alexandria Ocasio-Cortez of New York, Ilhan Omar of Minnesota, Ayanna Pressley of Massachusetts and Rashida Tlaib of Michigan, all of whom are women of color. With the exception of Omar, all the congresswoman were born as American citizens in the U.S. Omar immigrated to the country as a refugee from war torn Somalia when she was a child, and became a naturalized citizen in 2000.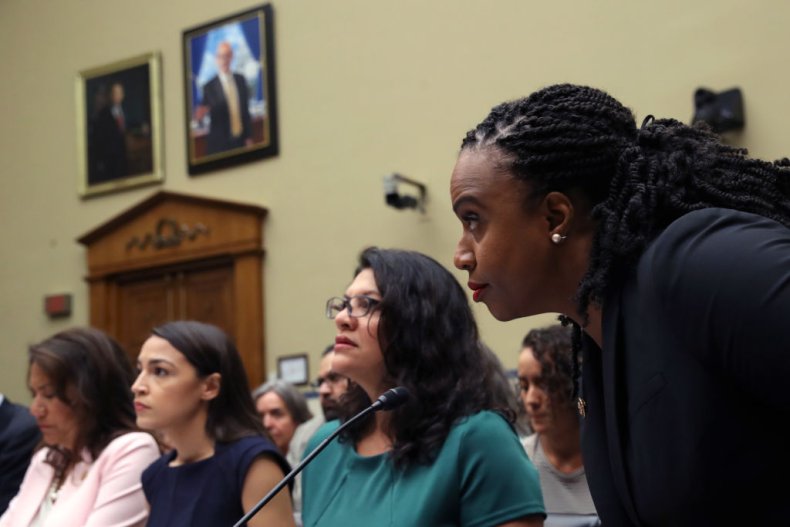 Many Democrats and analysts were quick to blast the president's comments as overtly "racist," with some pointing out that there is a long history of people suggesting that non-white Americans do not belong in the country. Speaker of the House Nancy Pelosi, the top ranking Democrat in Congress who represents California, slammed Trump's remarks as "xenophobic."
"When @realDonaldTrump tells four American Congresswomen to go back to their countries, he reaffirms his plan to "Make America Great Again" has always been about making America white again," she wrote on Twitter. Each of the four congresswomen responded as well, calling out the president for his "racist" remarks while also pointing out that the U.S. is the only country they swear loyalty to.
But Trump has doubled down on his position in several follow up tweets. "So sad to see the Democrats sticking up for people who speak so badly of our Country [sic]," he wrote.