Watch: Trump Says Immigrant Gang Members Are 'Animals,' Not 'People' In Sanctuary City Roundtable
President Donald Trump said that many immigrant gang members attempting to enter the United States illegally were not people but "animals," during a White House roundtable on so-called "sanctuary cities" Wednesday.
"We have people coming into the country, or trying to come in, we're stopping a lot of them," Trump said in response to a statement about the MS-13 gang. "We're taking people out of the country. You wouldn't believe how bad these people are. These aren't people, they're animals."
He continued: "And we're taking them out of the country at a rate that's never happened before. Because of the weak laws, they come in fast, we get them, we release them, we get them again, we bring them out. It's crazy."
Trump's comments came amid a renewed focus on hardline immigration policies following the arrival at the U.S.-Mexico border of a caravan of migrants from Central America. Last month, the president called the caravan a "disgrace" and again called for a wall to be built on the border. Last week, Department of Homeland Security Secretary Kirstjen Nielsen reportedly threatened to resign after being berated by Trump for not doing enough to stop illegal immigration. Nielsen denied the report.
Trump has made his disdain for undocumented immigrants one of his key messages since the days of his campaign. Infamously, on the day he announced his candidacy in 2015, Trump said many Mexican immigrants were "criminals, "drug dealers" and "rapists."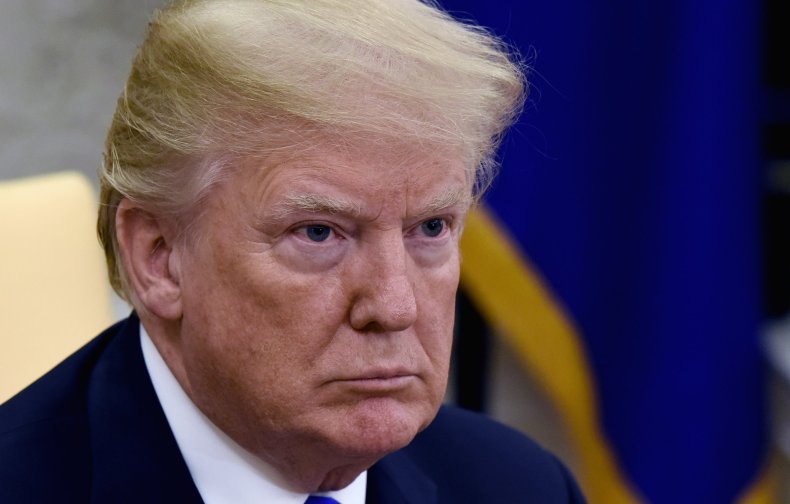 Trump again blasted Mexico on Wednesday, this time taking aim at the country's government.
"Mexico does nothing for us, they do nothing for us," he said. "Mexico talks, but they do nothing for us, especially at the border. Certainly don't help us much on trade."
The president also turned his attention to Democrats, blaming them for his administration's recent policy announcement that it would separate parents and children at the border if they enter the country illegally.
"We have to break up families," he said. "The Democrats gave us that law. It's a horrible thing, we have to break up families. That Democrats gave us that law and they don't want to do anything about it."