Border Patrol and ICE Are Losing Officers, Recruits and Can't Keep Up With Trump Executive Order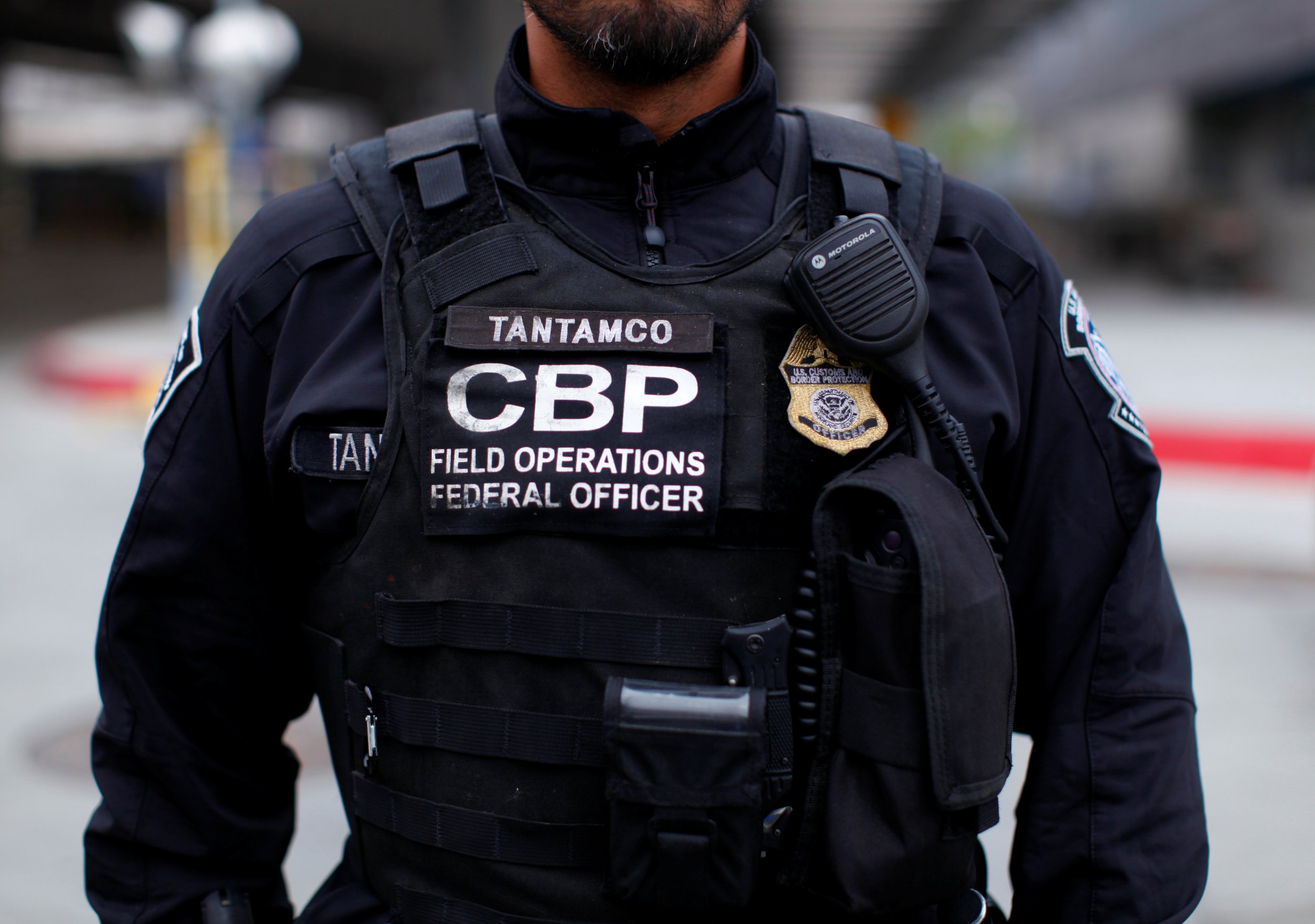 President Donald Trump campaigned on a stronger immigration policy, one that involved more deportations and an expansion of personnel at the U.S. Customs and Border Protection, especially within Immigration and Customs Enforcement (ICE). Problem is, CBP and ICE are having a difficult time fulfilling the president's promise, at least according to some of the federal agency's highest-ranking officers.
"If you know people who are enthusiastic about border security please send them to Customs and Border Protection (CBP)," Border Patrol chief Ronald Vitiello said Wednesday at the Border Security Expo in San Antonio, Texas according to The Guardian. "We're already behind. We're not hiring fast enough to keep up with the attrition."
The CBP will attempt to improve its "brand awareness" by upping its presence on social media and expanding its outreach to schools and colleges, and they'll also work in collaboration with the Department of Defense to attract service members to its frontline positions in order to meet Trump's order, a CBP spokesperson told Newsweek in an e-mailed statement.
The spokesperson also pointed to a speed-up in CBP's "time-to-hire" process for frontline personnel, which was 469 days in January 2016 but dipped to 308 days in December. And as of last month, its expedited hiring process has been sped up to as quickly as 165 days, on average.
Still, Vitiello's comment was largely echoed by the CBP's acting deputy commissioner, Randolph Alles, who stressed that the jobs may not be too appealing to potential applicants because of their location and that hiring had been a problem for quite some time before Trump.
"Some people just don't want to live there," Alles said. "Hiring challenges are not new. Attracting and recruiting high-quality individuals is a challenge for us."
Another issue they face is the stringent review process for the jobs, but Homeland Security Secretary John Kelly issued memos in February that enacted Trump's executive order from January 25 and called for 5,000 more Border Patrol agents as well as 10,000 ICE officers, numbers which raised concerns with both Vitiello and Alles with regards to Border Patrol agents moving over to ICE in order to fulfill the president's order.
Though keeping up with the demand for more manpower has evidently proven difficult, ICE has been effective. In a 12-day span earlier this month, it detained 153 people in South Texas, while 75 others were picked up in North Texas, and another 82 total across Virginia, Maryland and the District of Columbia over a period of five days, according to Fusion.
Another series of raids earlier this year resulted in the detention of 680 people by offices in major cities such as Los Angeles, San Antonio, Chicago, Atlanta and New York City, the Department of Homeland Security said in February according to CNN.
Kelly said in a statement at the time that about 75 percent of those detained were "criminal aliens."