Trump's Assault on Immigrants Challenged By California Governor's Holiday Pardons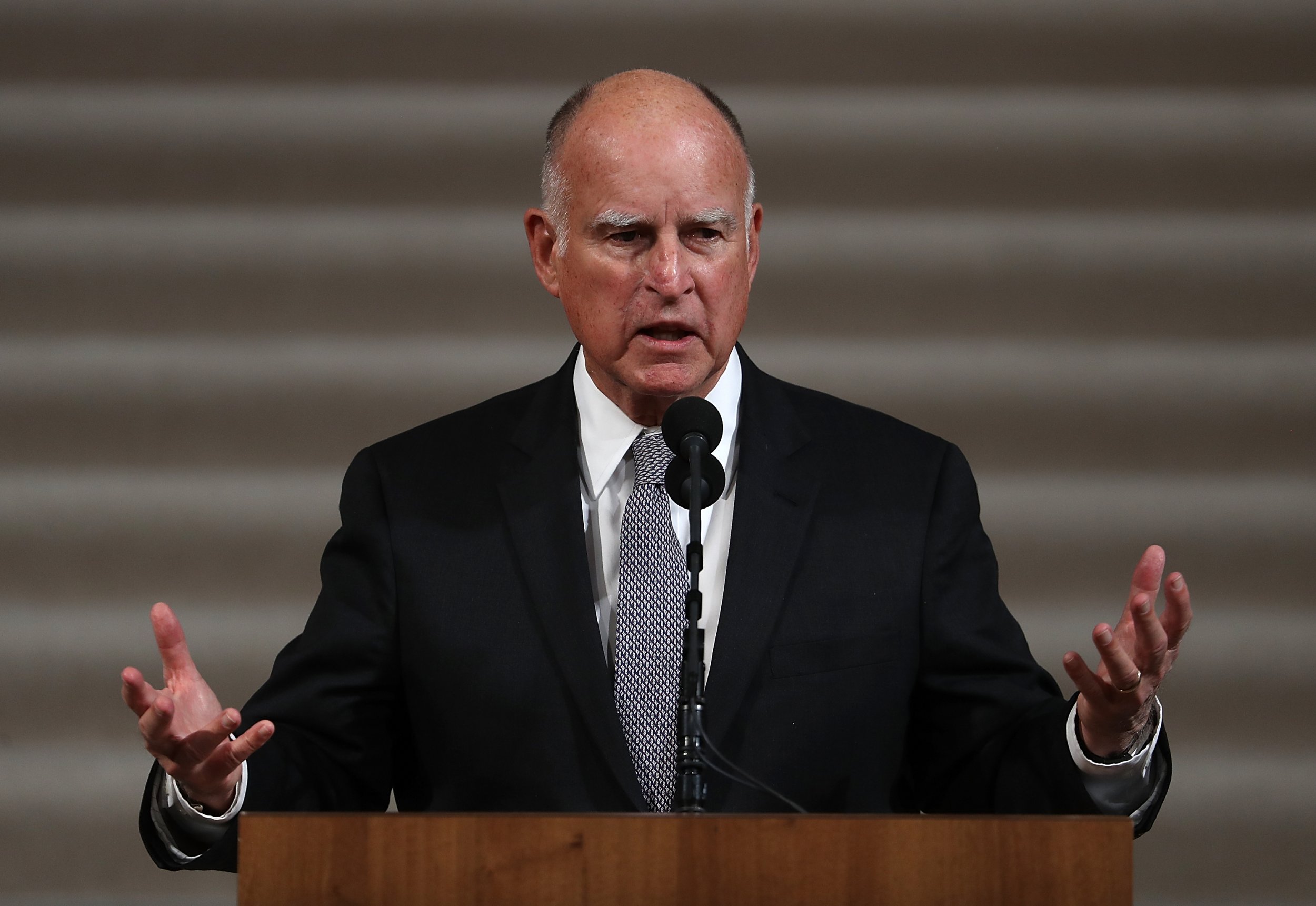 California Governor Jerry Brown upheld a holiday tradition on Saturday when he pardoned two Cambodian men facing deportation because of criminal convictions. By pardoning the men, Brown continued the war he has waged against the Trump administration's crackdown on illigal immigrants.
The California governor announced that he would pardon Mony Neth and Rottanak Kong, who would have been deported on Christmas, on the same day that a damning report from The New York Times revealed that President Donald Trump allegedly made derogatory comments about Haitian and Nigerian immigrants in a closed White House meeting. White House Press Secretary Sarah Huckabee Sanders has issued a statement denying the report, according to CNN.
Neth and Kong both came to the United States as children, but would have been deported to Cambodia for crimes they committed while living in the states, according to The Sacramento Bee. Neth was convicted in 1995 on a felony weapons charge and Kong was convicted in 2003 of felony joyriding, according to the paper.
"A gubernatorial pardon may be granted to individuals who have demonstrated exemplary behavior and have lived productive and law-abiding lives following their conviction," said a statement on Brown's website. Brown granted a total of 132 pardons to convicted criminals and 19 commutations to inmates, according to a press release from the California governor's office.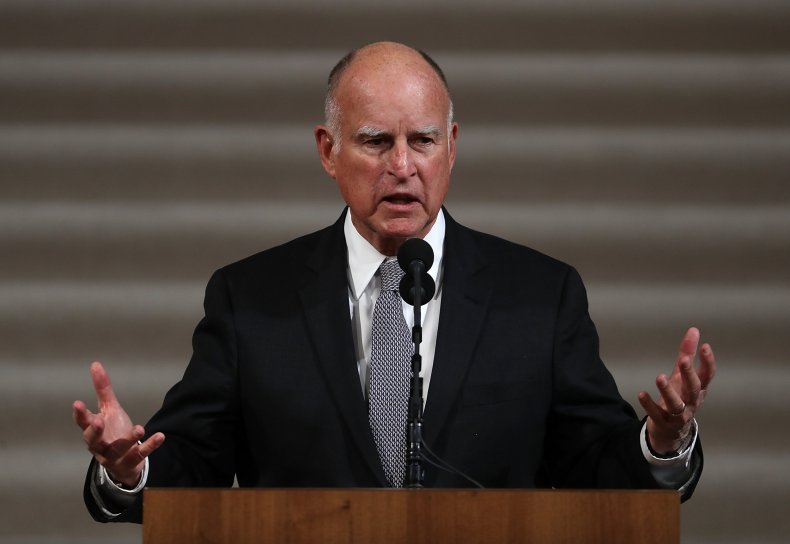 United States Immigrations and Customs Enforcement has reported a spike in the number of "interior removals" of illegal immigrants since President Donald Trump took office in January. According to a December report from the Associated Press, I.C.E. deportations spiked 25 percent in 2017 to around 81,603 apprehensions, though border arrests declined.
In December, the Supreme Court allowed President Trump's travel ban to take effect. The ban, which targets travelers from Muslim countries, has started to face opposition from lower courts.
Governor Brown's pardons serve as another sign to Trump administration that the state is firmly against the administration's immigration crackdown. In October, Brown and the California legislature challenged federal immigration law by making California a "sanctuary state."
The California Values Act, passed in October, bars state law enforcement officers from detaining people based on their immigrant status unless they have been convicted of certain misdemeanors or felonies.