Trump on Immigration: Confusion in the Ranks?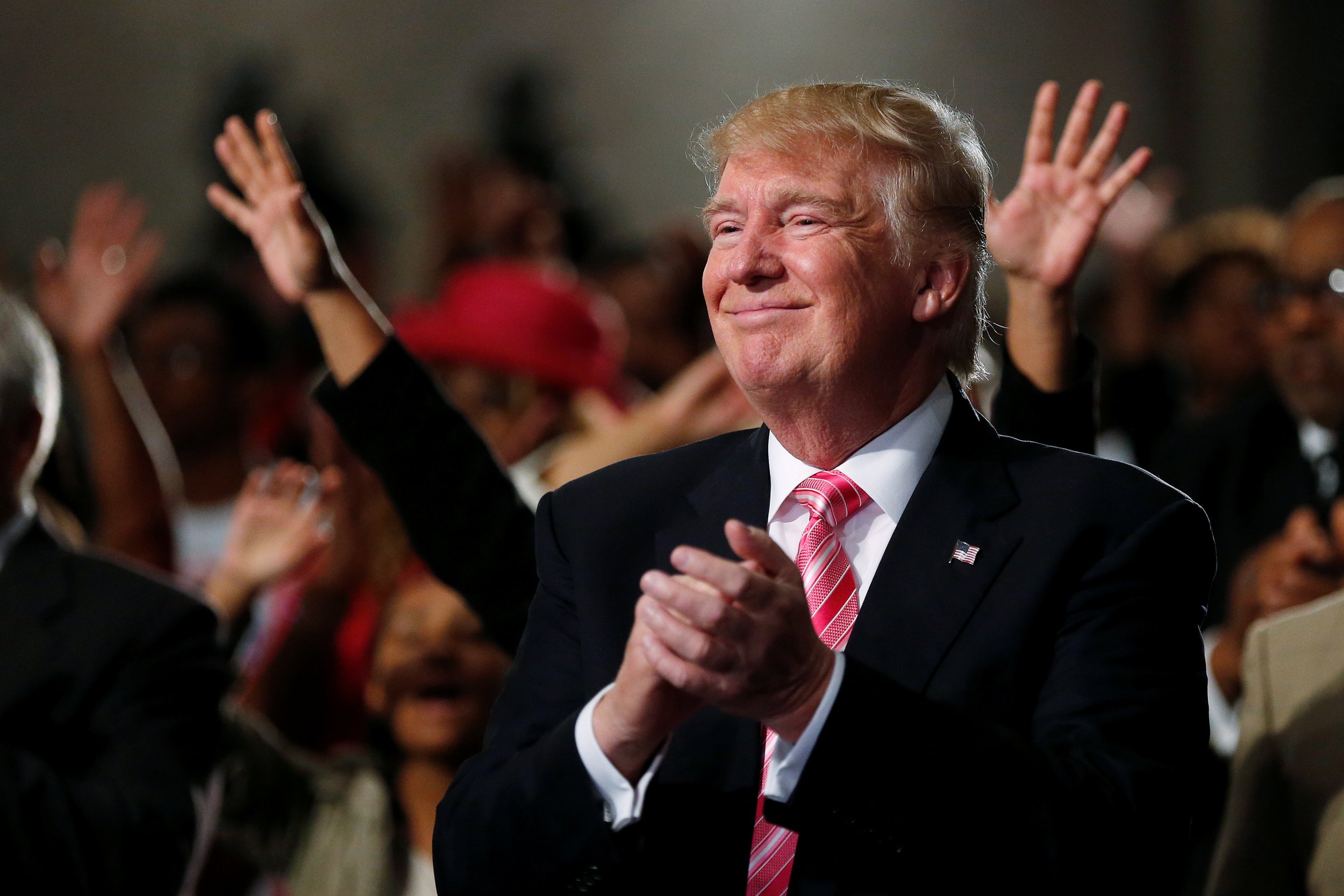 Donald Trump's immigration policies remain muddled just four days after a major address that saw him return to his hardline rhetoric on the issue after weeks of suggestions that he was softening his approach.
Two Trump surrogates suggested on Sunday morning news shows that the GOP presidential nominee's policies were directed solely at the criminal element among the undocumented and that there would not be a mass deportation of the estimated 11 million illegal immigrants in the country, despite Trump insisting Wednesday that "anyone who has entered the United States illegally is subject to deportation."
Former New York City Mayor Rudy Giuliani pushed back in an appearance on CNN's "State of the Union" against suggestions that Trump's inflammatory language at the address in Arizona represented a shift back to a more hardline stance and insisted that Trump wouldn't seek to break up families. He and Trump campaign manager Kellyanne Conway, in an appearance on ABC's "This Week," both said it's unclear what would happen to the law-abiding immigrants once criminals are expelled.
Trump, however, was direct on Wednesday.
"In a Trump administration, all immigration laws will be enforced. As with any law enforcement activity, we will set priorities. But, unlike this administration, no one will be immune or exempt from enforcement—and ICE and Border Patrol officers will be allowed to do their jobs. Anyone who has entered the United States illegally is subject to deportation—that is what it means to have laws and to have a country. For those here today illegally who are seeking legal status, they will have one route and only one route: to return home and apply for re-entry under the rules of the new legal immigration system that I have outlined above," he said, while also reiterating his support for a border wall with Mexico and proposing greater crackdowns on visas.
Giuliani argued Sunday that the Arizona speech was stylistically harsh but not a departure from Trump's plans, although he recently had suggested that voters would see a "softening."
"The speech was delivered in a dramatic style because it was a rally audience. But if you read that speech carefully, that speech is consistent with what he's said in the past, and it leaves a very big opening for what will happen to the people that remain here in the United States after the criminals are removed and after the border is secured," Giuliani said. "The policies are largely directed toward criminal illegal immigrants."
Despite Trump's own words, Conway and Giuliani insisted Sunday that the campaign just wasn't yet sure of what would happen to undocumented residents who haven't committed crimes. "Once you enforce the law, once you get rid of the criminals, once you triple the number of ICE agents, once you secure the southern border, once you turn off the jobs magnet, jobs and benefit magnet, then we'll see where we are," Conway said. "And we don't know where we'll be. We don't know who will be left. We don't know where they live, who they are. That's the whole point here, that we've actually never tried this." Giuliani sounded the same line, telling Jake Tapper that "after we secure the border and after we remove the criminal illegal immigrants...then and only then can we look at this in a very rational way that we can look at all the options."
Giuliani did say that Trump would have a hard time breaking up families. "Donald Trump will find it very difficult to throw out a family that has been here for 15 years and they have three children, two of whom are citizens. That is not the kind of America he wants."
Both surrogates also added confusion to the back-and-forth between Trump and Mexican President Enrique Pena Nieto, who met prior to Trump's immigration speech. The GOP nominee said he did not bring up his campaign promise to get Mexico to pay for a border wall but was contradicted by Pena Nieto, who said he told Trump directly that Mexico would not foot the bill.
Giuliani, who accompanied Trump on the trip, said Sunday that the border wall topic was broached but he told Pena Nieto that it was "off the table" as a topic of discussion that day. "We were not going to discuss paying for the wall because that's not something we're going to agree about," Giuliani said. Conway, asked directly on "This Week" whether the Mexican president is "lying" about their encounter, said "they disagreed on that conversation. But I think Mr. Trump clarified very clearly when he got to Arizona later in that day that he will build that wall. And he has been consistent on that since day one of his candidacy. And he will have Mexico pay for it."