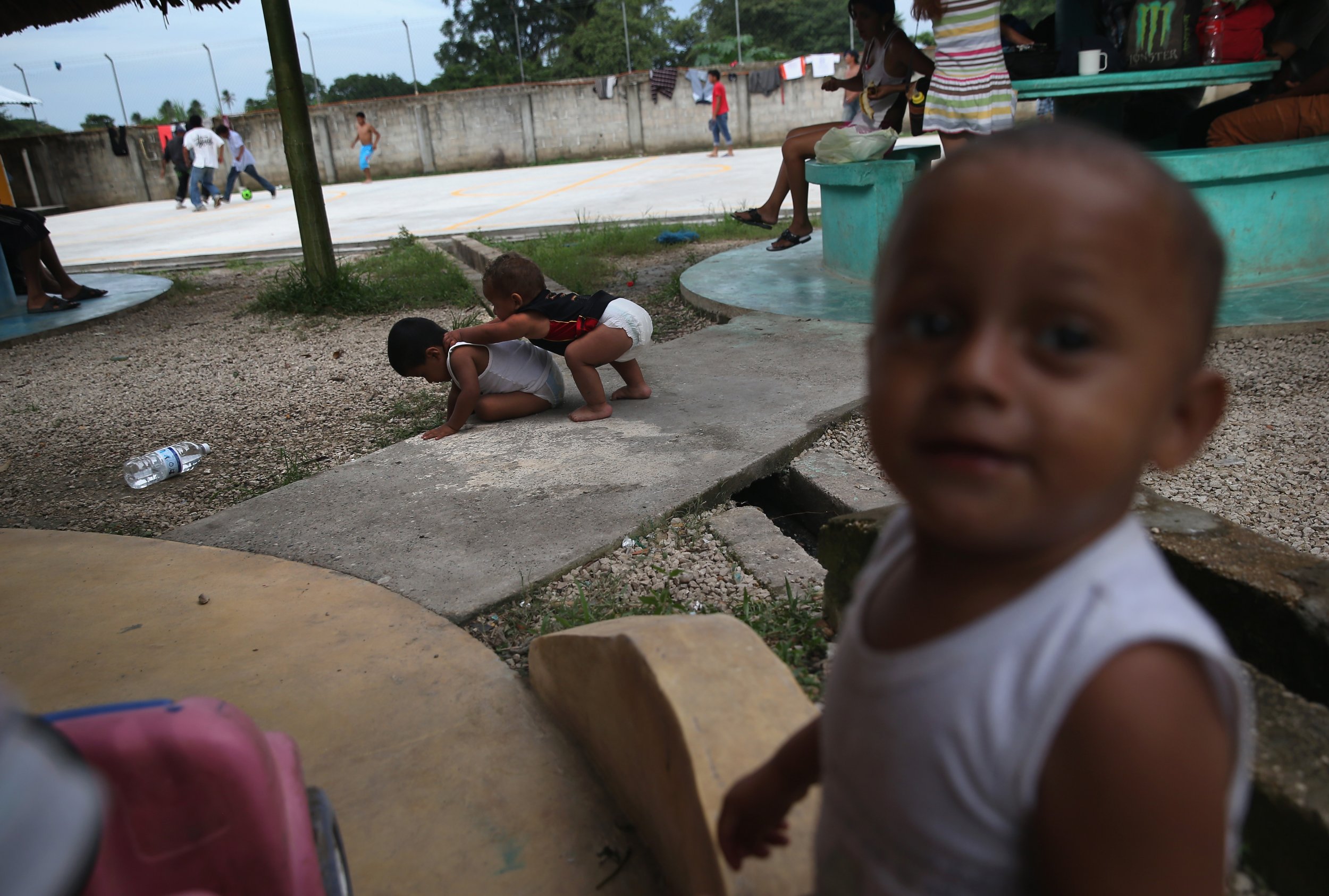 President Donald Trump's threats of mass deportations of migrants and refugees and his generally aggressive stance on immigration have been characterized by opponents as cruel and inhumane. Some policy analysts and physicians go even further, saying they have created a public health crisis for potentially millions of children in the United States.
Pediatricians across the country report seeing increases in child patients with sleep and eating disorders, anxiety, depression and stress that they said have been induced by Trump's policies and words. They said these problems could lead to increased adult cases of obesity, diabetes, heart disease, severe depression and anxiety.
"Trauma and stress even when you're young can lead to life-long consequences both of health and mental health," Joyce Mauk, a Fort Worth, Texas pediatrician and immediate past president of the Texas Pediatric Society, told Newsweek.
Millions of children could be affected, immigration policy analysts and physicians fear. Nearly six million U.S. citizen children under the age of 18 live with a parent or family member who is undocumented, according to the American Immigration Council, an immigrant advocacy group.
"A child's risk of having mental health problems like depression, anxiety, and severe psychological distress increases following the detention and/or deportation of a parent," said a March report by the group. "Since late 2016, doctors and service providers have reported anecdotally that they have seen more children exhibiting stress- and anxiety-related behavioral changes, including symptoms of 'toxic-stress,' due to fear that a family member will be deported."
Toxic stress is prolonged exposure to serious stress that can harm the developing brain and negatively affect health, according to the American Academy of Pediatrics.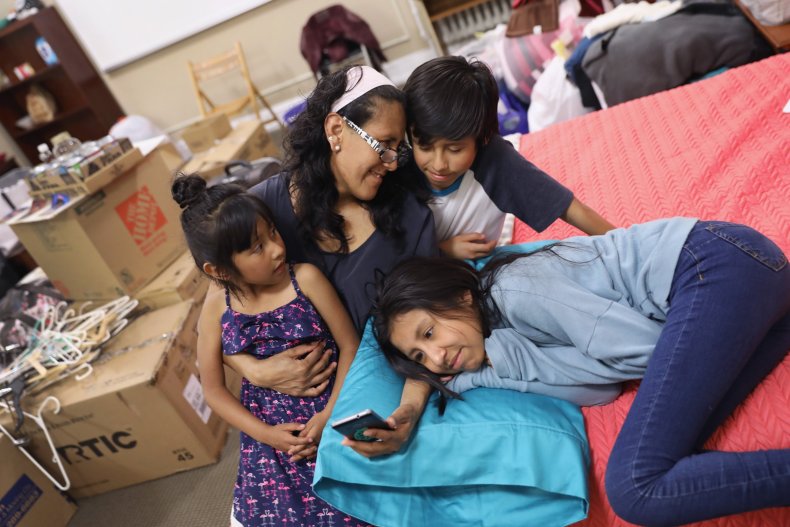 "Children are essentially living their worst nightmare," said Wendy Cervantes, a senior policy analyst for immigration and immigrant families at the Center for Law and Social Policy, a nonpartisan group that seeks to advance policy solutions for low-income people.
"A kid's worst nightmare is the boogeyman coming in the middle of the night and taking away their parents. That's what's happening," she said, adding that many parents began reporting behavioral changes in their children shortly after Trump's election.
During nearly a year in office, Trump has ramped up arrests of undocumented immigrants regardless of past criminal convictions; given federal immigration agencies the green light to arrest anyone—including a 10-year-old girl with cerebral palsy immediately after emergency surgery, and parents accompanying their children to and from school; and announced the wind-down of deportation protections for undocumented adults brought to the U.S. as children. Authorities are soon scheduled to begin separating immigrant children from their parents.
In addition to the policy decisions is a steady stream of anti-immigration rhetoric. Trump launched his presidential campaign in 2015 by calling Mexican immigrants "drug dealers," "criminals" and "rapists," and he reportedly recently told his senior staffers that Haitian immigrants vying to come to the U.S. "all had AIDS" and that and Nigerians would never "go back to their huts" once they saw America. Immigration experts and pediatricians say parents are reporting that such rhetoric is causing anxiety and depression among children, potentially creating serious longterm health effects.
The White House could not be reached for comment. For its part, Immigration and Customs Enforcement said it accommodates families during the deportation process, but declined to comment on whether it's attempting to mitigate negative effects its activities could have on children.
"For parents who are ordered removed, it is their decision whether or not to relocate their children with them," an Immigration and Customs Enforcement spokesperson told Newsweek in an email. "If parents choose to have their U.S. citizen child(ren) accompany them, ICE accommodates, to the extent practicable, the parents' efforts to make provisions for their child(ren). As practicable, ICE will coordinate to afford detained parents or legal guardians access to counsel, consulates and consular officials, courts, and/or family members in the weeks preceding removal in order to execute documents."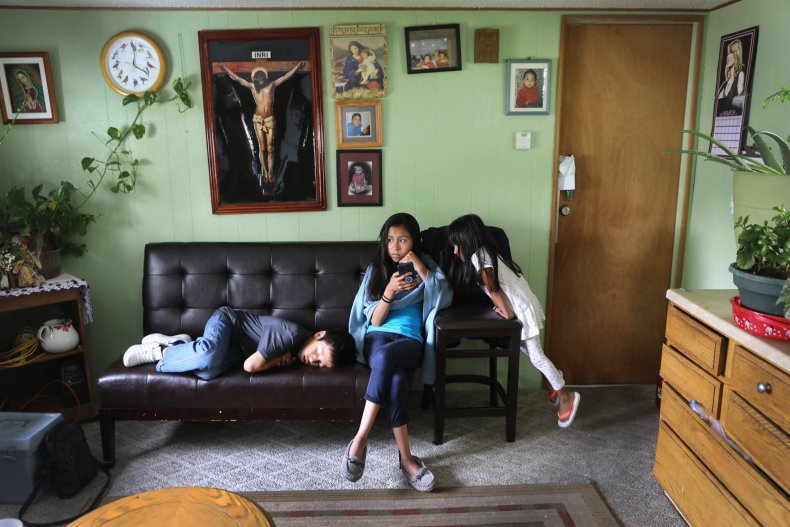 One of the children who has suffered during the immigration crackdown is 6-year-old Zury Baez, who told Newsweek she wept and barely slept for 86 consecutive days: That's how long she was separated from her mother, Jeanette Vizguerra, who sought sanctuary in Denver churches as immigration authorities were increasing roundups of undocumented immigrants under Trump.
After Trump was elected, Vizguerra skipped a regular immigration check-in due to fear she would be deported. She had been fighting a deportation order recieved after she was caught in 2009 with fake identification.
Vizguerra, who fled the violent streets of her native Mexico City more than 20 years ago, was reunited with Zury and her three other children in May after being granted a nearly two-year stay of deportation because of bills introduced on her behalf by three Colorado Democrats in Congress.
"It feels good, because now I could sleep and now she could give me kisses and hugs," Zury said of the reunion.
Her 13-year-old sister, Luna Baez, said the children still shudder every time there's a knock at the door for fear it could be Immigration and Custom Enforcement agents looking for their mother or father, who also is undocumented. They hatched a plan if agents do come calling: One family member is to record the interaction, while another calls lawyers and immigrant advocate groups, she said.
"I think I will feel anxious with every moment he still is president," Luna said of Trump.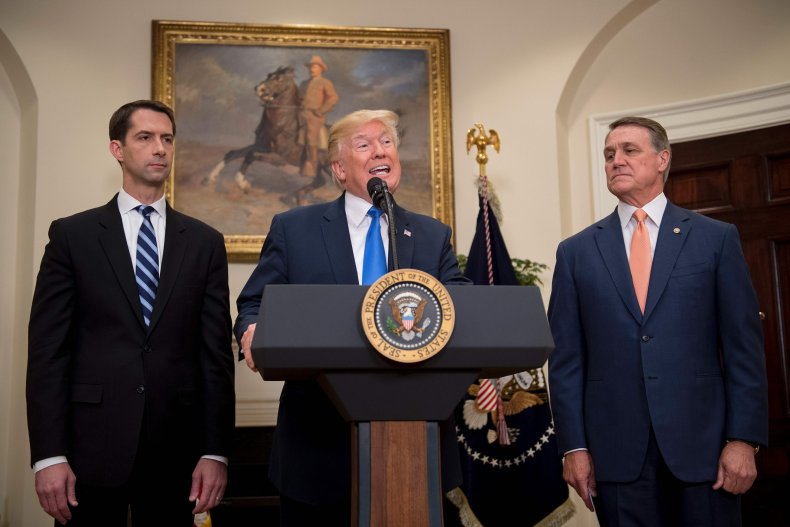 The health effects could be far more widespread than just children related to unauthorized immigrants.
"We know that beyond children who are children of unauthorized immigrants, there are also children in the greater community that are going to be impacted and worried and seeing their friends and neighbors and members of their communities undergoing this type of day to day stress and anxiety," said Leila Schochet, research associate for early childhood policy at the Center for American Progress, a progressive public policy research and advocacy organization.
Trump's immigration clampdown is also resulting in children not receiving medical care, Kimberly Avila Edwards, a pediatrician at Austin Regional Clinic in Kyle, Texas, told the Congressional Hispanic Caucus last month.
"Around the country, parents are cancelling or not showing up to their children's pediatric visits out of fear that they'll be detained or deported," Edwards said. "This means children are not being vaccinated for life-threatening conditions; they're not being screened for important health and development risk and they're not being treated for their chronic health conditions."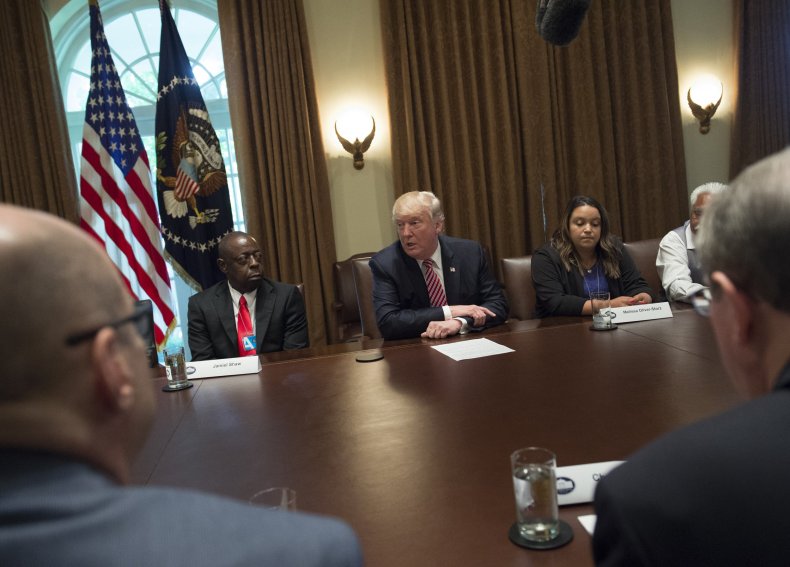 She added: "Pediatricians are seeing increased numbers of Hispanic parents allowing their children's Medicaid enrollment to lapse out of fear that if they renew, they'll be identified and deported even though their American citizen children are eligible for Medicaid."
Deportation fears among Hispanics could also be harming unborn babies, a University of Michigan study shows. A team from the university's School of Public Health and Institute of Social Research found that Latino babies born in the 37 weeks after a 2008 federal immigration raid in Postville, Iowa had a 24 percent greater risk of lower birth weight than babies born the previous year. The immigration raid was the largest in U.S. history, netting nearly 400 undocumented Mexican and Guatemalan immigrants at a slaughterhouse.
The chairwoman of the Congressional Hispanic Caucus, Michelle Lujan Grisham, said Trump's immigration policies are wreaking havoc on children.
"The Trump Administration's systematic efforts to target immigrants has forced countless people to avoid seeking shelter during natural disasters, go to the doctor when they are ill, or avoid routine and preventative health care," Grisham told Newsweek in an email. "With elevated immigration enforcement efforts, we have seen concerning cases like 10-year-old Rosa Maria in Texas, whose ambulance was stopped as she was on her way to receive emergency surgery."
She added: "These types of cases have created widespread fear, stress, and anxiety among immigrant parents and their children. Children are scared to go to school, parents are scared to send their children to the doctor to receive vaccinations and other needed care- all of which can lead to a range of public health issues that will further strain our health care system, undermine the productivity of our workforce, and weaken our economy."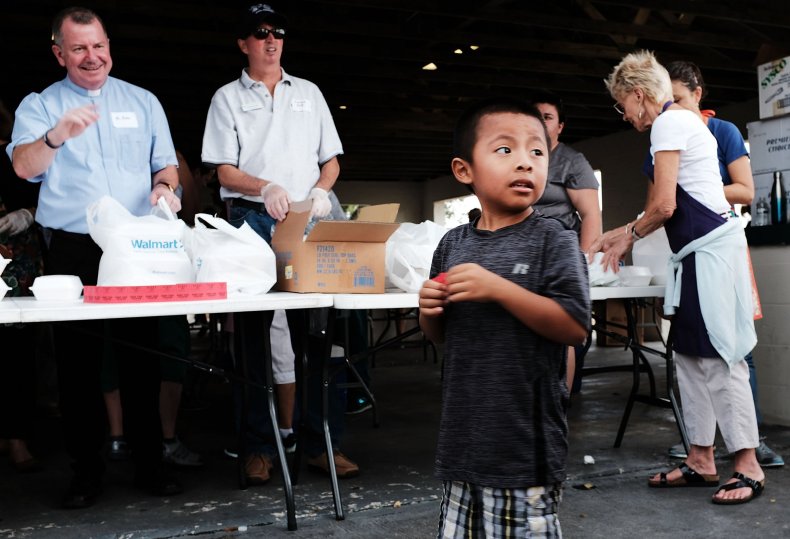 Trump's rhetoric and raids are having a chilling effect in schools, some say.
After Immigration and Custom Enforcement carries out raids in Las Cruses, New Mexico, school attendance plummets, Public Schools Superintendent Greg Ewing told the Hispanic Caucus.
On an average day, Ewing said about 2,223 elementary, middle and high school students are absent. That figure skyrocketed after immigration raids were carried out on February 16 of last year: About 3,813 students stayed home, he said.
Ewing said his district, consisting of 41 schools with 25,000 students, is predominately Hispanic.
"Within my school on a daily basis, I have to reassure students that it's OK to come to school. That no one will harm you in a school building. That a school building is considered a sensitive location," he said. "I have to now run buses that are three and four houses from a school building because mama doesn't want to walk down a sidewalk—a public sidewalk in the United States of America—for fear of being detained just walking her child to school."