First 'DREAMer' Deported to Mexico Under Trump Files Lawsuit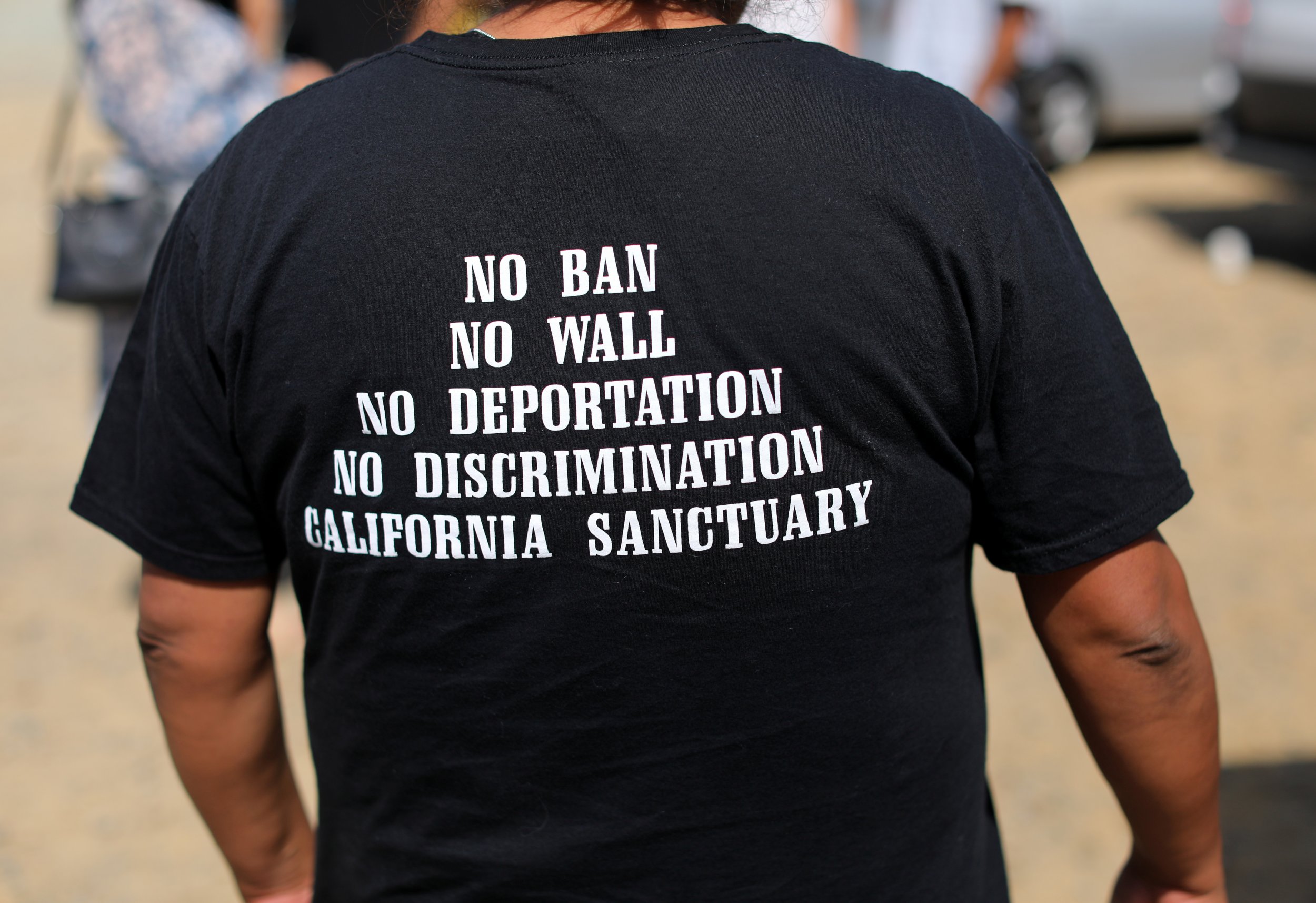 An undocumented immigrant who was deported to Mexico, despite having immigration protections, has filed a lawsuit against the U.S. government.
A U.S. border protection officer approached Juan Manuel Montes, 23, at a restaurant in Calexico, California, on February 17. Although Montes had lived in the U.S. since the age of nine, he had left his wallet in a friend's car and was unable to produce his ID or proof of his status, according to USA Today. Within three hours, Montes had been deported to Mexico.
Montes was subject to immigration protections under the Deferred Action for Childhood Arrivals (DACA) program, set up by the Obama administration in 2012. The program offers renewable two-year periods of protection, as well as eligibility for a work permit, for undocumented immigrants who entered the United States as minors. Some 770,000 people have had their applications for DACA status approved, according to official statistics published in March.
President Donald Trump has not repealed DACA —despite pledging to do so on the campaign trail. He has indicated that undocumented immigrants protected under DACA, known as "DREAMers," would not be deported.
Responding to a question about the status of "DREAMers" in an ABC interview in January, Trump said: "They shouldn't be very worried. They are here illegally. They shouldn't be very worried. I do have a big heart...Where you have great people that are here that have done a good job, they should be far less worried."
Montes, who is thought to be the first immigrant with active DACA status to be deported since Trump took office, has filed a lawsuit requesting an explanation as to why he was deported, according to the National Immigration Law Center (NILC), which is representing him. The NILC said that, after being questioned by a Border Patrol agent on February 17, Montes was taken to a local station and made to sign documents without being given copies or being allowed to seek counsel. Immigration authorities physically removed Montes to Mexicali, on the Mexican side of the border, "in the middle of the night," according to the NILC.
"I was forced out because I was nervous and didn't know what to do or say, but my home is there," said Montes, in a statement provided by the NILC. "I miss my job. I miss school. And I want to continue to work toward better opportunities. But most of all, I miss my family, and I have hope that I will be able to go back so I can be with them again."
Montes's account has been disputed by the Department of Homeland Security. A spokeswoman for the department, Gillian Christensen, said that Border Patrol agents arrested Montes after he illegally climbed over a fence in Calexico on February 19. Montes "admitted under oath...that he had entered illegally," according to Christensen's statement, which was provided to BuzzFeed News.
The Homeland Security spokeswoman also claimed that Montes's protection under DACA had expired in 2015 and had not been renewed. The NILC said that Montes had successfully obtained a renewal of his DACA status in 2016 and that it was not set to expire until 2018.
Montes suffered a brain injury as a child and has learning disabilities as a result. Until his deportation, he lived with his mother and a younger brother in the U.S. and attended a welding course at a Southern California college. He also worked as a crop picker in California and Arizona, according to USA Today.
Montes has four criminal convictions—one for shoplifting and three for driving without a license—but these do not disqualify him from DACA protections.