President Trump Stabbed Supporters in the Back, ICE Union Head Says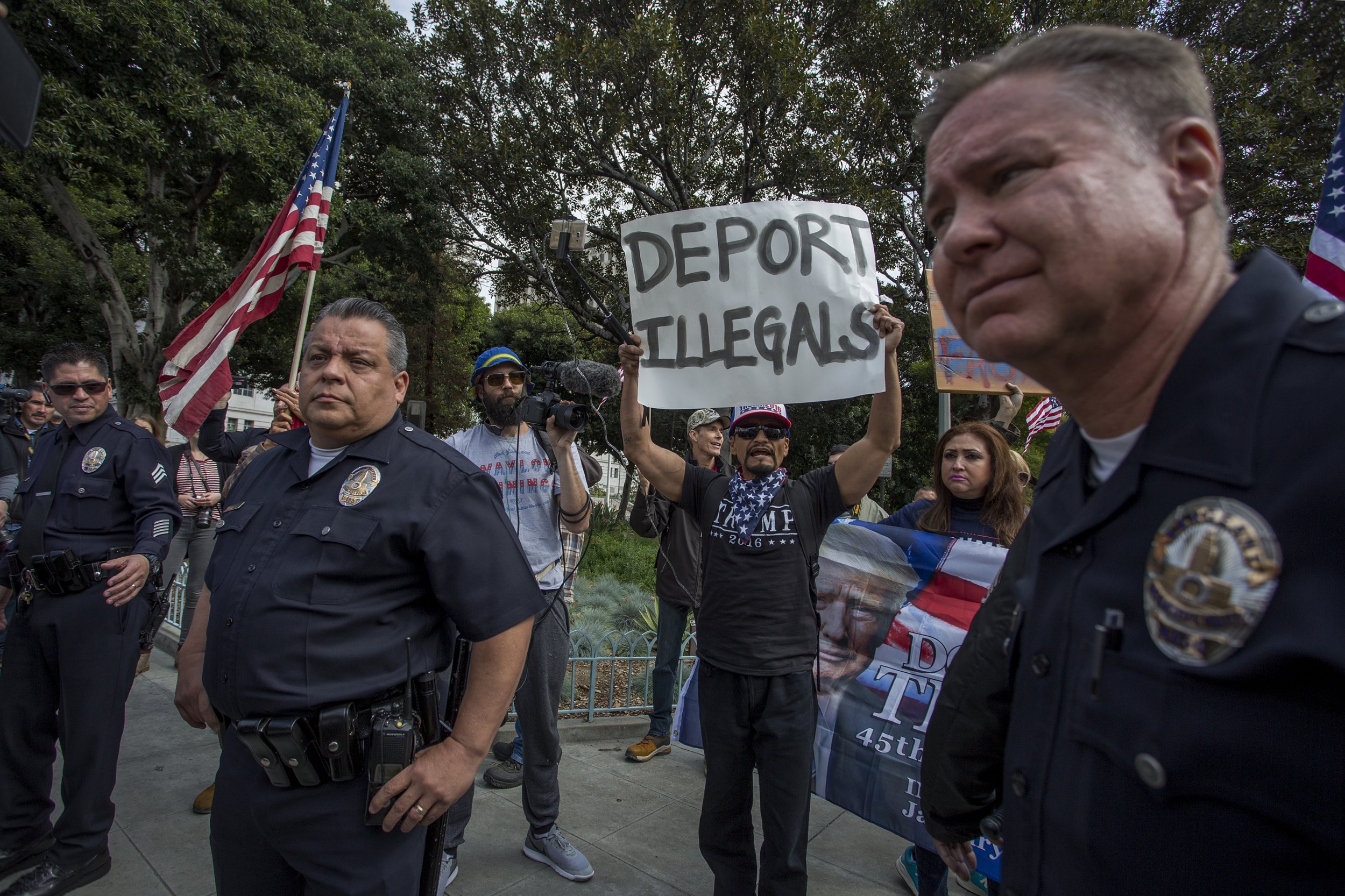 Immigration and Customs Enforcement officers feel betrayed by President Donald Trump, according to a new letter from their union president.
In a 1,500-word letter, Chris Crane, head of the National ICE Council, which is part of the American Federation of Government employees and represents approximately 7,600 officers, tells Trump he needs to keep his word and prioritize making ICE a more effective agency. "What's happening at ICE is an embarrassment to the American people, and a stab in the back to the men and women of law enforcement who we know you support wholeheartedly," the letter released this week starts out. "We ask that you help us drain the swamp at ICE." The union endorsed Trump during last year's presidential election in its first show of support for a presidential candidate.
The letter was posted on a new website run by the union that allows employee whistleblowers from within ICE "to communicate directly with the American people in an effort to…end corruption and mismanagement" at agency. The website has published multiple unconfirmed allegations against senior ICE officials, including charges of sexual harassment.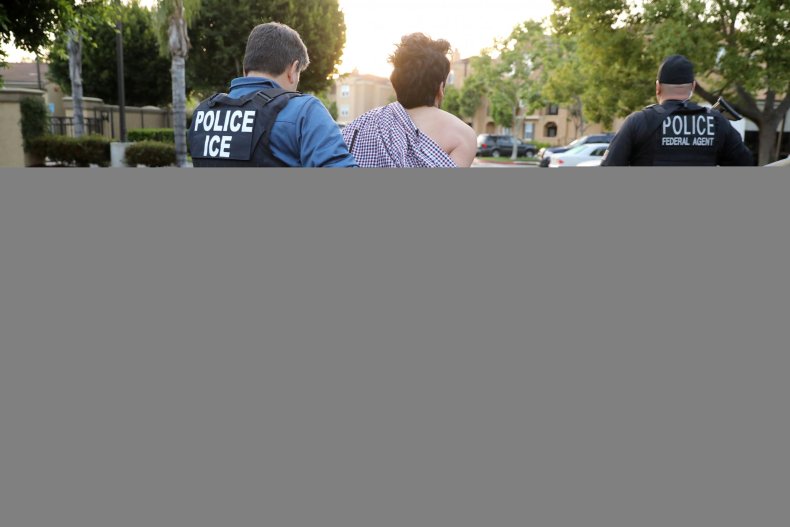 In the letter, Crane goes on to list several complaints relayed to him by of his officers, all of them criticizing ICE leadership. His first grievance relates to ICE managers ordering field officers "not to wear a bulletproof vest because illegal aliens might find it offensive." Crane says Trump should issue a "zero tolerance policy that includes the immediate termination of any ICE supervisor" who doles out such an order.
Crane goes on to criticize the "deals" ICE managers have made with so-called sanctuary cities across the country and asks the president to reform the way internal investigations are conducted at the agency. Crane also chargers ICE managers with wasting "millions" in government funds by filling up their agency-issued cars with gas also paid for by the government.
Ultimately, Crane said these problems are a result of the Trump administration not getting rid of Obama-era officials heading the department. "This letter only scratches the surface of the problems that plague this beleaguered agency," Crane writes near the end.
From the beginning of his campaign, Trump expressed his support for ICE. Soon after taking office, Trump issued an executive order that called for hiring 5,000 more Customs and Border Patrol agents and 10,000 ICE officers.
But most recently, plans to hire all of these new officers have been stalled. According to a recent report by the Inspector General, "neither CPB nor ICE could provide complete data to support the operational need or deployment strategies for the 15,000 additional agents and officers they were directed to hire."