Trump Administration Cites Immigration Laws From 1882 in New "Public Charge" Rule
This morning President Trump's Department of Homeland Security released a rule change that would drastically alter the legal immigration system in the United States. The change would stop a number of residents working in the U.S. from obtaining green cards and favor wealthy migrants over those looking to escape economic hardship.
The new 837-page rule, which was long pushed by Trump aide Stephen Miller and will go into effect on October 15, is based off wording in the Immigration Act of 1882, which says that the U.S. government can deny access to anyone they deem likely to become a "public charge." Congress and the federal government, however, never defined what it meant to be a public charge before. This rule changes that.
The changes, presented to the press by Acting U.S. Citizenship and Immigration Services Director Ken Cuccinelli, are known as the "public charge" rule, and they advise immigration officials to reject or ding immigration applicants who have used public services that provide certain cash payments. The rule also allows immigration officials to judge applicants based on how likely it is they'll need public assistance in the future.
Speaking to the press, Cuccinelli was unable to specify any of the economic benefits this program change would have.
"The benefit is long-term benefit, self-sufficiency is critical for the U.S. and American taxpayers going forward," he said. But, he clarified, there is no dollar amount "because the benefit for taxpayers is forward-looking."
Cuccinelli also shook off questions about whether the timing of this announcement was wise, just days after a shooting that killed 22 in El Paso, Texas, was perpetrated by a white nationalist who had posted anti-immigration rants.
"That divisiveness may be more rhetorical," he said.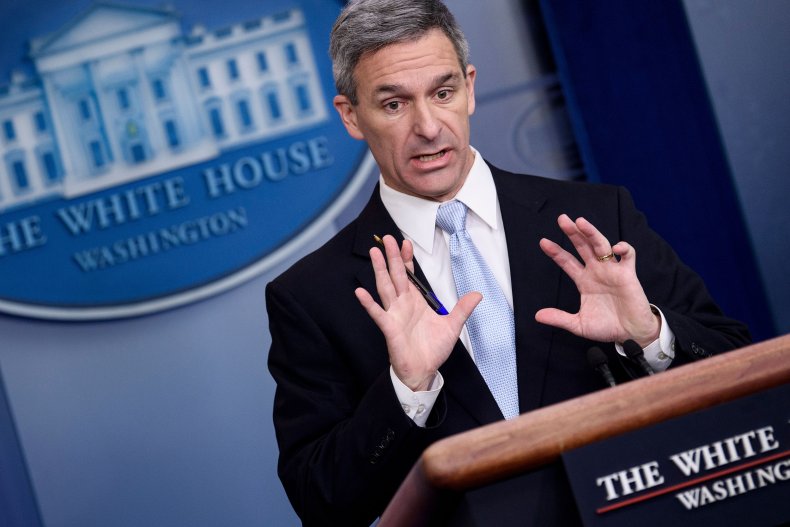 But others disagree. "Just a week after a terrorist attack in which a white supremacist killed 22 people in El Paso and specifically targeted the Latino community, the Trump administration has launched its most radical attempt yet to harm immigrant families and further its anti-immigrant agenda," said Philip E. Wolgin, managing director of immigration policy at the Center for American Progress, a progressive think tank.
"This latest attempt to harm immigrants comes on the heels of three years of anti-immigrant rhetoric and actions from the president, who has worked to normalize hate in the United States. In El Paso, we saw the painful consequences of this climate of hate."
Some worry that the new rules will have a chilling effect on migrants, and that they will not seek out necessary healthcare or go hungry in order to have a better shot at a green card.
"It will sow more fear in immigrant communities and almost certainly lead many immigrants who are in the United States legally as well as their family members to forgo health coverage, nutrition assistance and housing assistance that they need and are eligible for under federal law," wrote Center on Budget and Policy Priorities President Robert Greenstein in a statement.
Any immigrant who receives one or more public benefits for 12 months within any 36 month period can now now likely be denied a green card. Those benefits focus on cash and income assistance and include Supplemental Security Income and Temporary Assistance for Needy Families, according to a fact sheet.
The Migration Policy Institute has estimated that nearly half of all family green cards would be denied under this program.
Advocates also worry that the policy changes will have a "chilling effect" on U.S. citizens who have family members applying for green cards and will dissuade them from using public benefits as well. In many cases, children born in the U.S. are legal citizens while their parents are not. Cuccinelli said Monday that this wasn't a problem because the U.S. wanted migrants who were able to "stand on their own two feet."
"This policy denies a permanent, secure future in this country to anyone who isn't white and wealthy," said Marielena Hincapié, executive director of the National Immigration Law Center. "We will not stand for it. The National Immigration Law Center is preparing to sue to fight back against this regulation and protect immigrant families."
A new study by the Pew Research Center, meanwhile, found that 65 percent of Americans think the federal government is doing a bad job dealing with the increased number of people seeking asylum at the U.S.-Mexico border and 72 percent of Americans said that undocumented immigrants should be allowed to stay in the U.S. legally if certain conditions are met.