Trump Administration Will Give Cities That Report Undocumented Immigrants Millions of Dollars and Extra Cops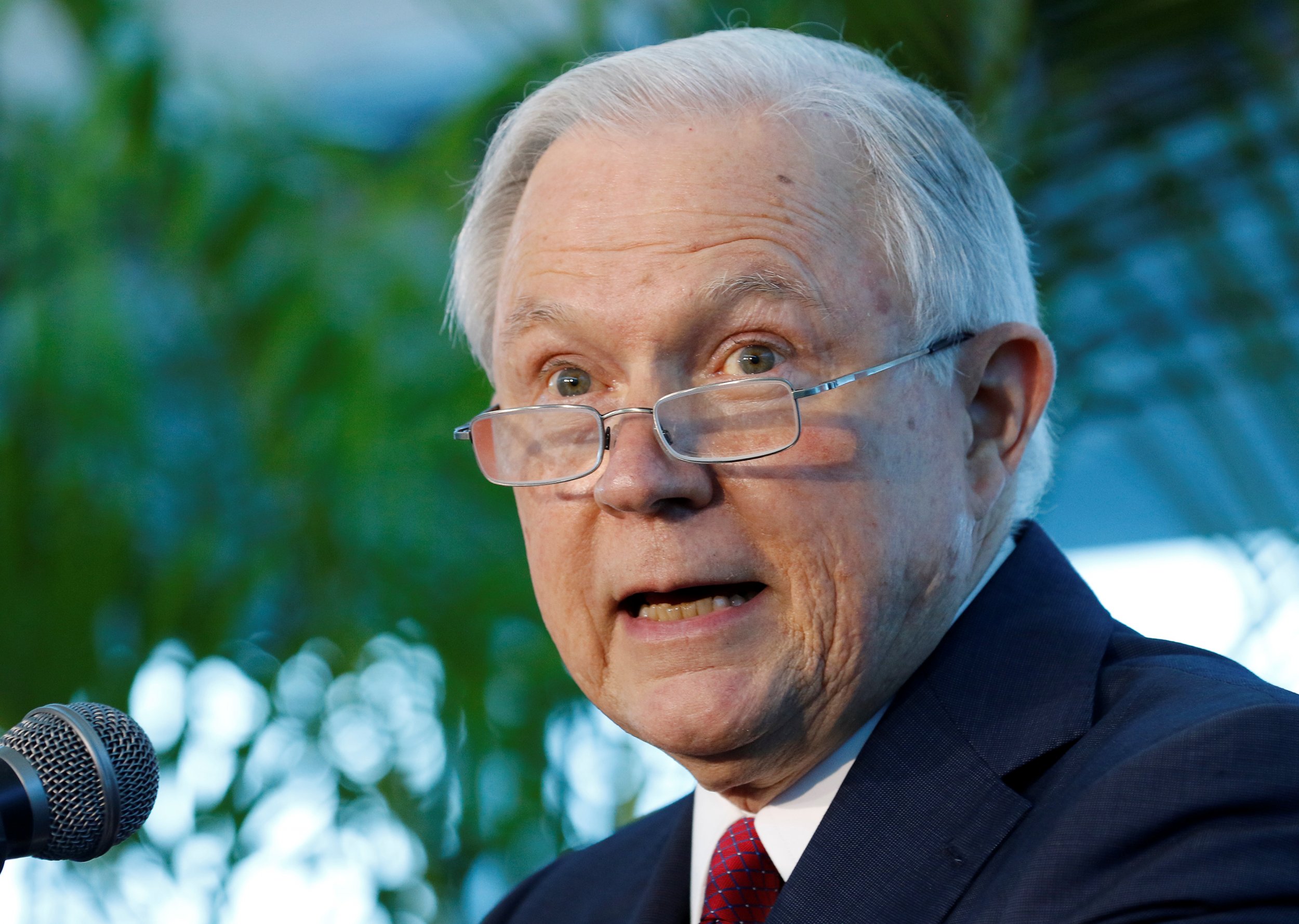 The Trump administration said Monday it will give tens of millions of dollars to hire police officers to cities and states that cooperate with federal efforts to detain undocumented immigrants.
The Department of Justice will hand over $98 million to 179 law enforcement agencies across the country—which will pay for more than 800 new full-time officers—with 80 percent of the money going to jurisdictions that allow federal immigrant officials inside their local jails.
President Donald Trump speaks regularly about the need to toughen the country's enforcement of illegal immigration laws and the $98 million in police funding is part of that push.
The DOJ said in September that when deciding where to fund new officers, it would give priority to cities and states that help federal law enforcement agents to enforce immigration laws.
"Cities and states that cooperate with federal law enforcement make all of us safer by helping remove dangerous criminals from our communities," Attorney General Jeff Sessions said in a statement Monday. "I applaud their commitment to the rule of law and to ending violent crime, including violent crime stemming from illegal immigration."
The money will fund new officers in small towns such as Kotzebue, Alaska, which will receive $125,000 to hire one new officer, to larger cities like San Antonio, which received over $3 million to hire 25 new officers.
Another jurisdiction that received $3 million, Miami-Dade County, appears to have benefitted from its decision earlier this year to shed its status as a "sanctuary city" and detain local inmates who the feds want to deport.
Critics bashed Miami-Dade Mayor Carlos Gimenez's move to honor federal detainer requests soon after Trump took office and ordered federal agencies to withhold funds from sanctuary cities, the Miami Herald reported, but Sessions came to Miami in August to praise the decision.
Sessions used his Miami speech to criticize Chicago—which also received funding for 25 officers—saying that respect for the rule of law there has broken down. "Their so-called 'sanctuary' policies are just one sad example," he said.
Chicago even sued the DOJ in August over the agency's decision to make federal crime prevention grants conditional on immigration enforcement.
"Chicago will not be blackmailed into changing our values, and we are and will remain a welcoming city," Mayor Rahm Emanuel said in a statement at the time. "The federal government should be working with cities to provide necessary resources to improve public safety, not concocting new schemes to reduce our crime-fighting resources."