Trump 'Involved In Things' That Were 'Immoral,' 'Illegal' and 'Unethical,' Claims Former Aide Omarosa Manigault Newman After Reading Mueller Report
Reality TV star, and former aide to President Donald Trump, Omarosa Manigault Newman said that Special Counsel Robert Mueller's report made it clear to her that her former boss was involved in "immoral," "illegal" and "unethical" things.
Manigault Newman, who served previously in the White House as director of communications for the Office of Public Liaison, appeared Sunday for an interview on MSNBC to discuss the Trump administration and the conclusions of Mueller's probe. She said she wouldn't be surprised if she was subpoenaed by Congress to testify and called for a less redacted version of Mueller's report to be released.
"One of the things that I think is very clear, in the parts that are not redacted, is that Donald Trump was involved in things that were immoral, that were illegal and were unethical," Manigault Newman asserted.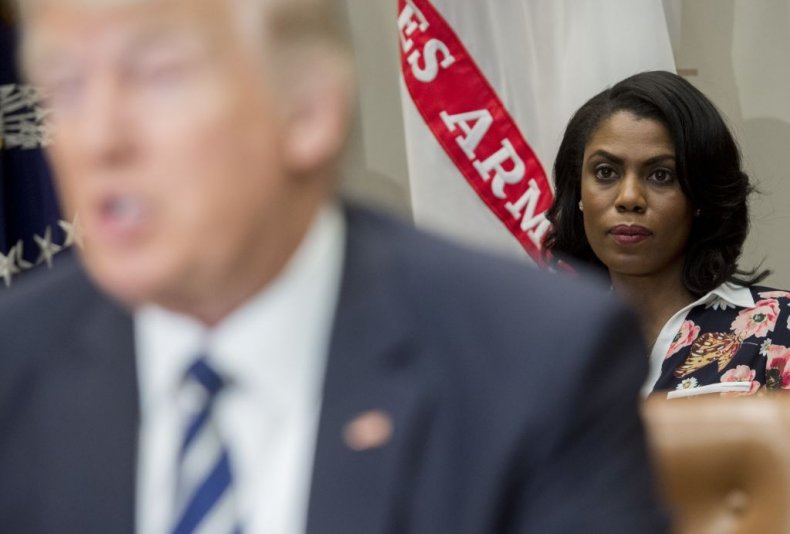 Earlier in the interview, the former Trump aide said Americans should believe former White House Counsel Don McGahn over the president. Trump has said that McGahn lied about being instructed by the president in 2017 to fire Mueller, as was highlighted in the special counsel's report.
"I worked with McGahn for a year, sat with him for a year in the meetings with senior staff every morning," Manigault Newman explained. "He's a solid guy with clear integrity — there's nothing cloudy about his integrity — so what he said in the report I believe."
Manigault Newman then pointed out that Trump, conversely, "has a problem with his credibility." She said confidently that "if you have to choose between Don McGahn and President Donald Trump on truth, I would go with McGahn."
Mueller concluded his 22-month investigation in March and submitted his final report to Attorney General William Barr. A redacted version of the document was released publicly by Barr earlier this month. Although Mueller's team did not establish that Trump or his campaign team conspired with Russia during the 2016 election, the investigators laid out evidence suggesting that the president may have obstructed justice by interfering in the investigation. However, Barr and Deputy Attorney General Rod Rosenstein subsequently concluded on their own that the president had not committed a crime.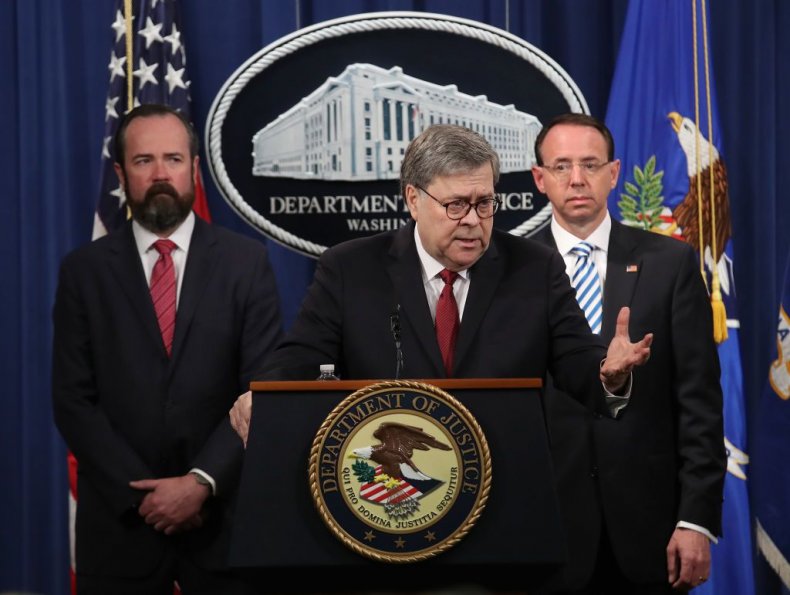 Democrats and some conservative critics have lashed out at Barr for his handling of the report's release, suggesting he acted in a partisan matter – or that he behaved more like a personal attorney for the president than like the nation's top law enforcement official. The president and his supporters have dismissed such criticism, saying Mueller's report represented a "total exoneration." That assessment goes against the document's own wording, which states that it "does not exonerate" Trump.
Since officially being fired from the Trump administration in December of 2017, Manigault Newman has been highly critical of the president and others within his orbit. She published a book in August 2018 entitled Unhinged, detailing her time working in the Trump White House.