Trump Impeachment May Need 'Smoking Gun' to Succeed, Democrats Believe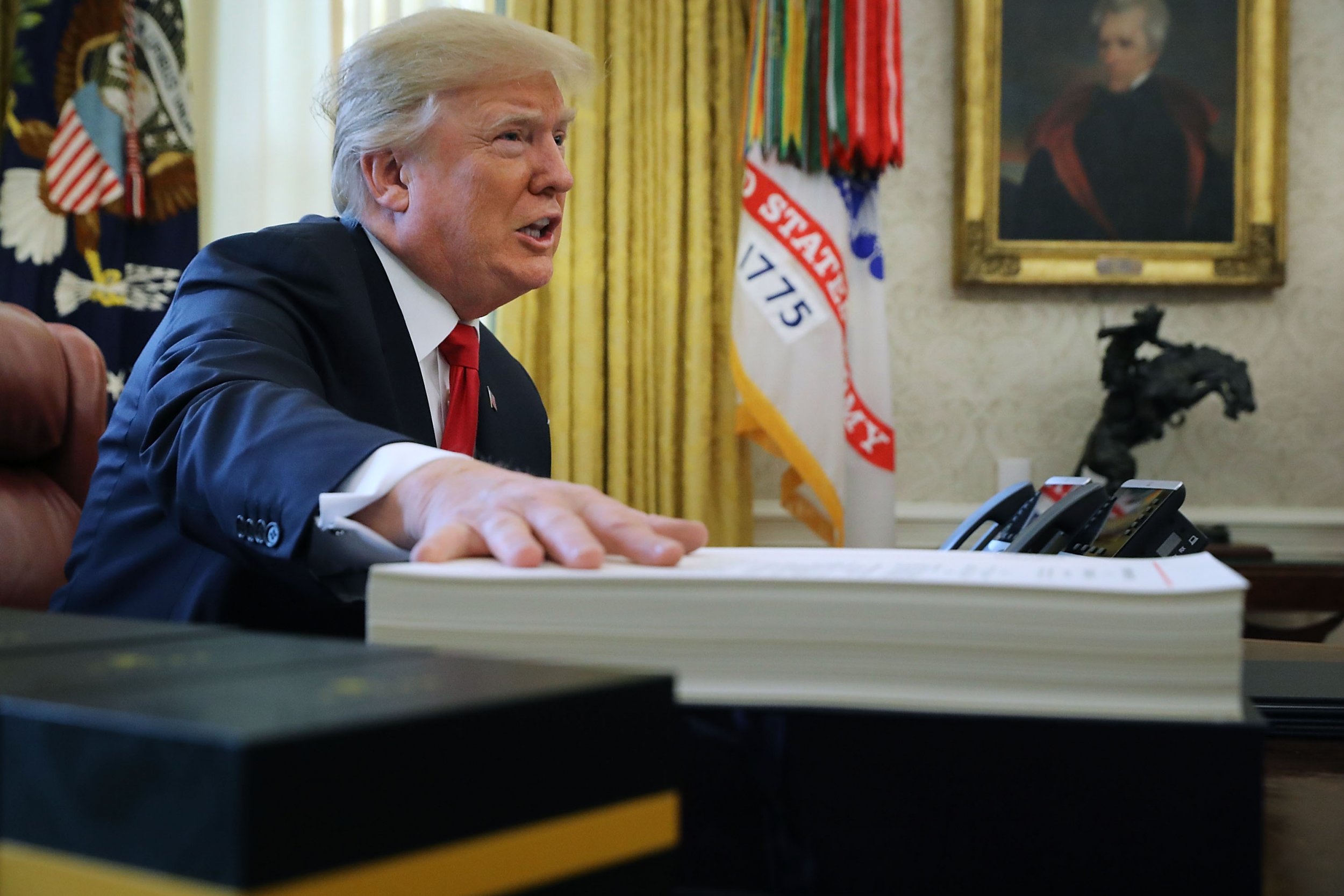 Democrats will be reluctant to pursue impeachment proceedings against President Donald Trump if they regain control of the House in the midterm elections—despite a political base eager to see the Republican charged and ousted from office, the ranking member of a key House committee said.
Related: Trump Praises Conservative Group After 'I Hate Black People' Text Emerges
Democratic Representative Jerry Nadler, of New York, who was just elevated to ranking member of the House Judiciary Committee by his fellow Democrats, indicated he would rather have both Republicans and independents on board before seriously considering such an extreme measure, according to Politico. The political capital necessary for impeachment could be quite costly even if polls indicate many want the unpopular Trump gone.
"Impeachment, it's not something you ought to welcome...It's not something you want," Nadler told Politico.
Nadler added that even if evidence came to light that could lead to a conviction for "high crimes or misdemeanors," as the U.S. Constitution stipulates, Democrats would still need to take the country's temperature.
"If we were in the majority and if we decide that the evidence isn't there for impeachment—or even if the evidence is there, we decide it would tear the country apart too much, there's no buy-in, there's no bipartisanship and we shouldn't do it for whatever reason—if we decide that, then it's our duty to educate the country why we decided it," Nadler said.
Representative Steve Cohen, a Democrat from Tennessee, has long been one of the top proponents for Trump's impeachment, filing articles to start the process earlier this year, but even he stated to Politico that Democrats need a "smoking gun" of sorts.
It's unclear for now what that "evidence" may be. Special counsel Robert Mueller is reportedly focusing on whether or not Trump obstructed justice when he dismissed former FBI Director James Comey in May, among other investigative avenues.
After seven months of investigating, and with no end in sight, Mueller has already indicted two former Trump campaign officials, Paul Manafort and Rick Gates, and gotten guilty pleas from two others: former national security adviser Michael Flynn and former campaign foreign policy adviser George Papadopoulos.
To date, few Republicans in the House or the Senate have shown significant support for impeachment, which could only exacerbate Trump's cries of a "witch hunt" over Democrats' failure to win the presidency in 2016.
Earlier this month, only 58 Democrats supported a motion for impeachment. A simple majority in the House would trigger an impeachment trial in the Senate, but Democrats would need to either win the House next year or get some Republicans to cross the aisle to impeach a president who still maintains strong support among his GOP base, though his overall popularity is among the lowest ever recorded.
The threat of impeachment has hung over Trump throughout his first year in office. And the president has routinely railed against the nation's top law enforcement agencies, increasing speculation of fear over Mueller's investigation into collusion between the Trump campaign and Russia to win last year's election.
Trump took to Twitter over the weekend to once again challenge what he alleged was corruption at the highest points of the FBI, calling out current Deputy Director Andrew McCabe. He's also asserted favoritism in the handling of Democrat Hillary Clinton's private email server investigation.