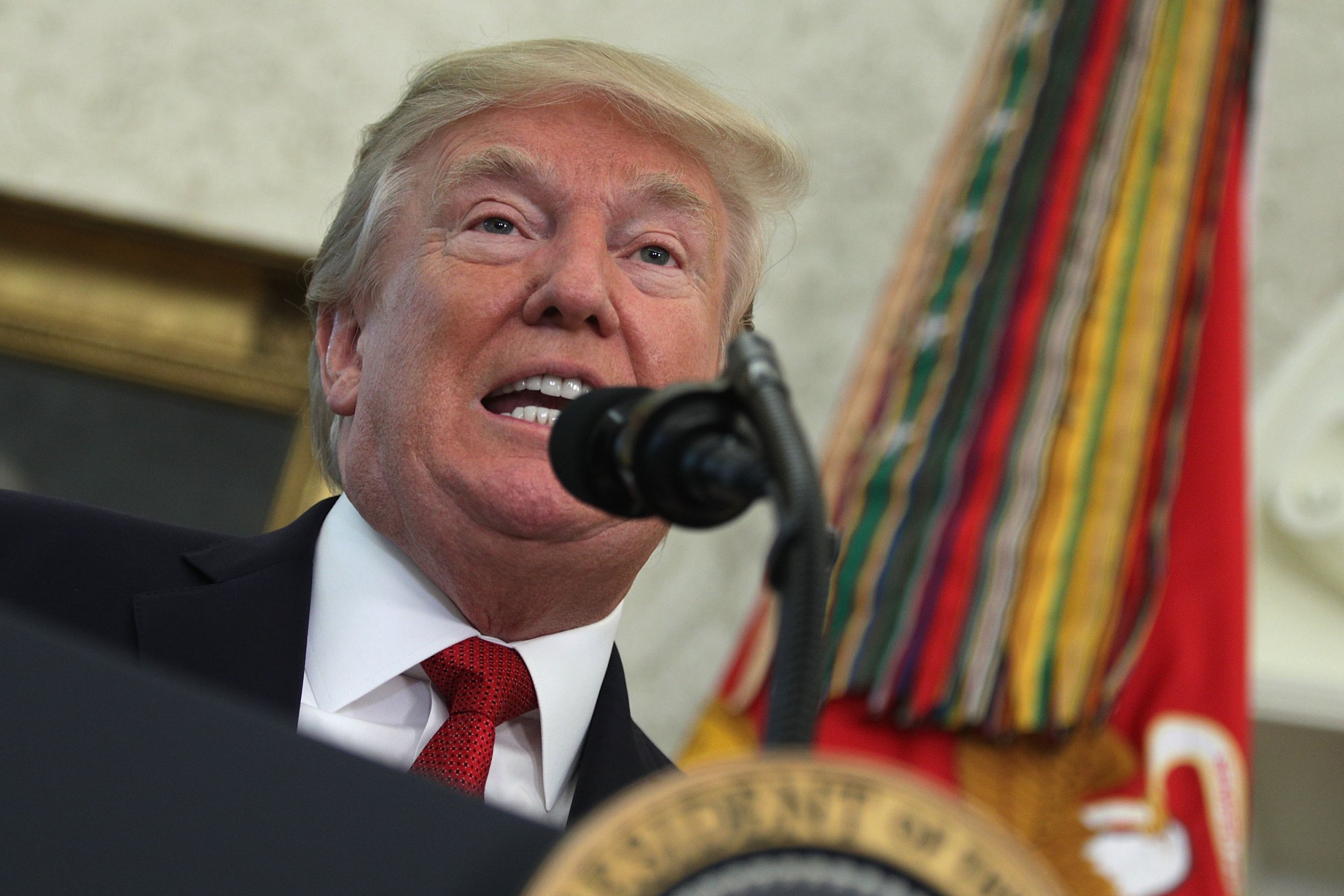 If it helps Special Counsel Robert Mueller bring down President Donald Trump, the Russian dossier that laid out allegations of misdeeds by the billionaire—including one particularly salacious claim that led to the document being nicknamed the "pee tape" dossier—was well worth the money, according to Hillary Clinton's former campaign press secretary.
Brian Fallon, currently a CNN contributor and an adviser to the progressive group Priorities USA, spoke out on Twitter Tuesday night after The Washington Post reported that Clinton's campaign and the Democratic National Committee had paid the firm Fusion GPS to do the opposition research on Trump that led to the dossier being compiled.
Furthermore, Fallon said he would have helped Christopher Steele, the former British spy hired by Fusion GPS, to do the research and compile the potentially damning information.
"I regret I didnt know about Christopher Steele's hiring pre-election. If I had, I would have volunteered to go to Europe and try to help him," Fallon tweeted.
Fallon stated that if he knew about the dossier prior to Election Day last year, he would have tried to get permission from the former Clinton campaign managers, Robby Mook and John Podesta, to act like like former FBI Director James Comey and read its contents aloud at a press conference—seemingly a reference to Comey's decision to announce both the closing and reopening of the federal investigation into Clinton's use of a private email server.
He also said that if the dossier aids Mueller's probe into alleged collusion between Trump's campaign and Russia, "it will prove money well spent."
In the course of his investivation, Mueller, a former FBI director, has examined the Trump campaign and the president's vast finances, spoken to former top White House officials and Steele, and focused on why Trump opted to fire Comey.
The dossier, which was first published by BuzzFeed in January, before Trump was inaugurated, included allegations that Russia had gained information on Trump that could have compromised his work as the country's leader, and had actively meddled in last year's election in the Republican's favor.
The 35-page report also stated Trump in 2013 hired prostitutes to urinate on a hotel bed in Moscow that former President Barack Obama and first lady Michelle Obama had slept in. This claim has not been publicly verified.
Indeed, while most of the dossier's contents have not been officially corroborated, it has cast a shadow over the Trump administration.
According to the Post, a law firm representing the Clinton campaign and the DNC hired Fusion GPS after it had already started researching Trump for a GOP donor during the Republican presidential primaries.
Fusion GPS and one of its founders, former Wall Street Journal reporter Glenn Simpson, have since come under federal investigation by the House Intelligence Committee, and two of the firm's partners invoked the Fifth Amendment before the committee last week.