Trump's 'Actions Were Corrupt—And Therefore Impeachable': Republican Justin Amash Again Calls For Congressional Action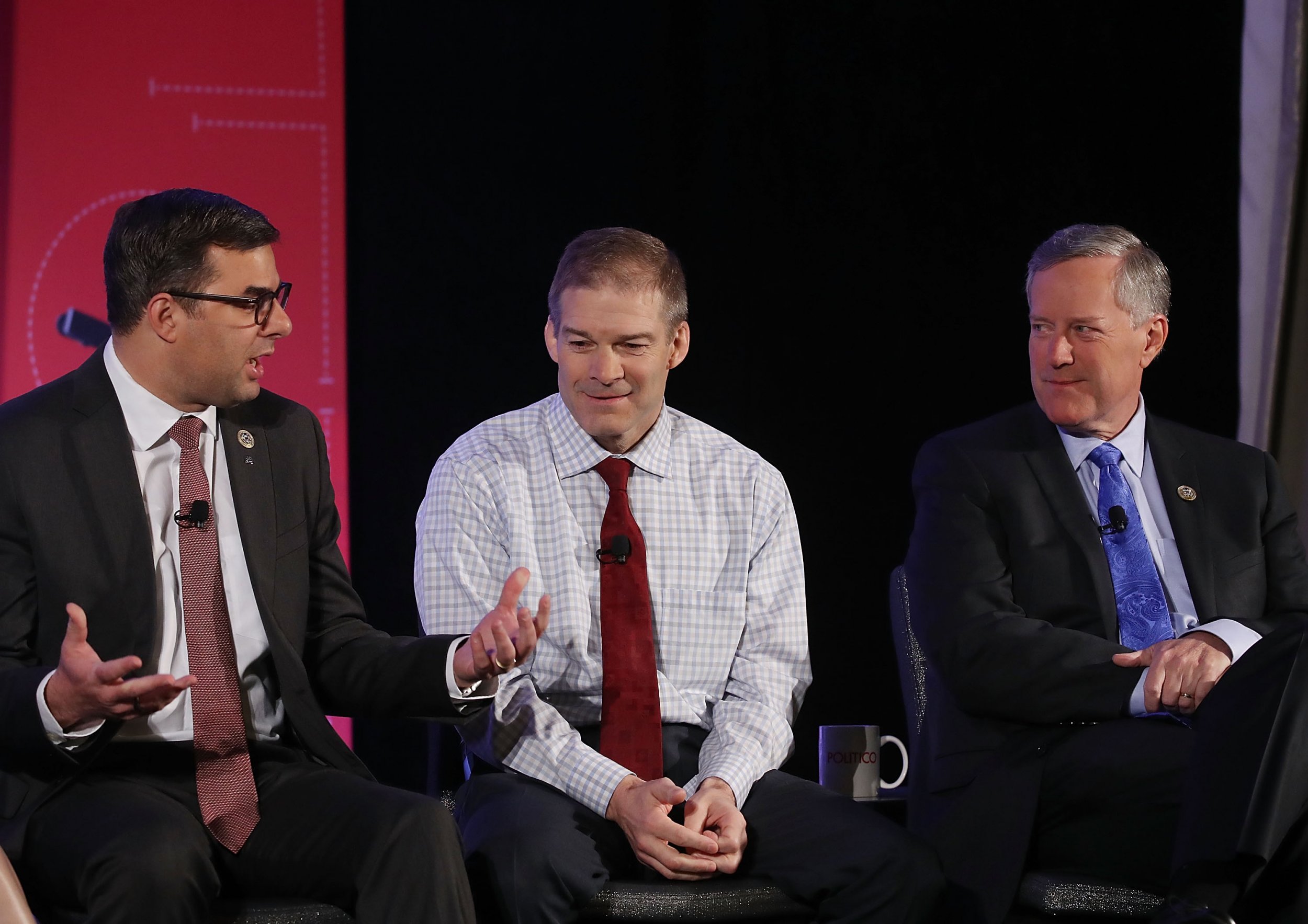 Republican Justin Amash reiterated his call to impeach President Donald Trump despite criticism from the commander-in-chief and House Minority Leader Kevin McCarthy.
"Mueller's report describes a consistent effort by the president to use his office to obstruct or otherwise corruptly impede the Russian election interference investigation because it put his interests at risk," Amash wrote in a lengthy Twitter thread on Thursday. "Some of the president's actions were inherently corrupt. Other actions were corrupt—and therefore impeachable—because the president took them to serve his own interests."
Last weekend, the Michigan representative became the first congressional Republican to suggest that Trump should be impeached. Two days later, state GOP representative Jim Lower said that he would seek to take over the House seat that Amash has held since 2011. Amash again called for Trump's impeachment on Monday.
The president lashed out at Amash, saying the lawmaker "opposes me and some of our great Republican ideas and policies just for the sake of getting his name out there through controversy." McCarthy said on Fox News Sunday Morning Features earlier this week that "I think he's just looking for attention," referring to the Michigan representative.
Amash's comments hinder Republican efforts to move past the report from special counsel Robert Mueller. While Republicans have claimed that the investigation's findings cleared Trump of misconduct, Democrats have focused on the report noting that Trump attempted to influence the probe.
"It is unlikely that Justin Amash's calls for the impeachment of President Trump will change the political landscape. Donald Trump already has the strong support of almost all Republicans so it is unlikely to move many of them," Karlyn Bowman, a senior fellow at the consevative American Enterprise Institute told Newsweek in an email. "As for political independents, it is unlikely that they will be moved by Amash's call. More Americans may come to favor Trump's impeachment, but I doubt it will be because of a lone congressman's move."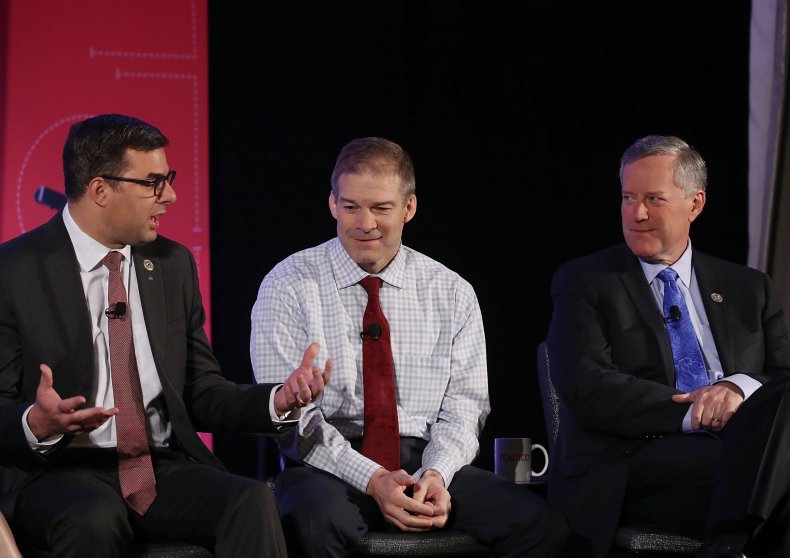 Earlier this week, the Michigan-based DeVos family said it would stop donating to Amash but that it had decided to do so before his most recent comments.
"Family members have expressed increasing concerns about a lack of representation for their district, the Third Congressional, and I would say an inability to advance efforts connected to important policy matters," a family spokesperson said in a statement. The spokesman representing the family, which donated $16,200 to Amash in 2018, said the statements did not represent the views of Education Secretary Betsy DeVos (née Prince), who married into the family in 1979.
While Amash called for impeachment, House Speaker Nancy Pelosi continued to say that she would not push to remove Trump from office. She reportedly said on Thursday that "he wants to be impeached, so he can be exonerated by the Senate."
"Let me be very clear: the president's behavior, as far as his obstruction of justice, the things that he is doing, it's in plain sight, it cannot be denied—ignoring subpoenas, obstruction of justice," she said at a press conference on Thursday, calling impeachment divisive. "Get the facts to the American people in our investigation ... it may take us to a place that is unavoidable in terms of impeachment, but we're not at that place."