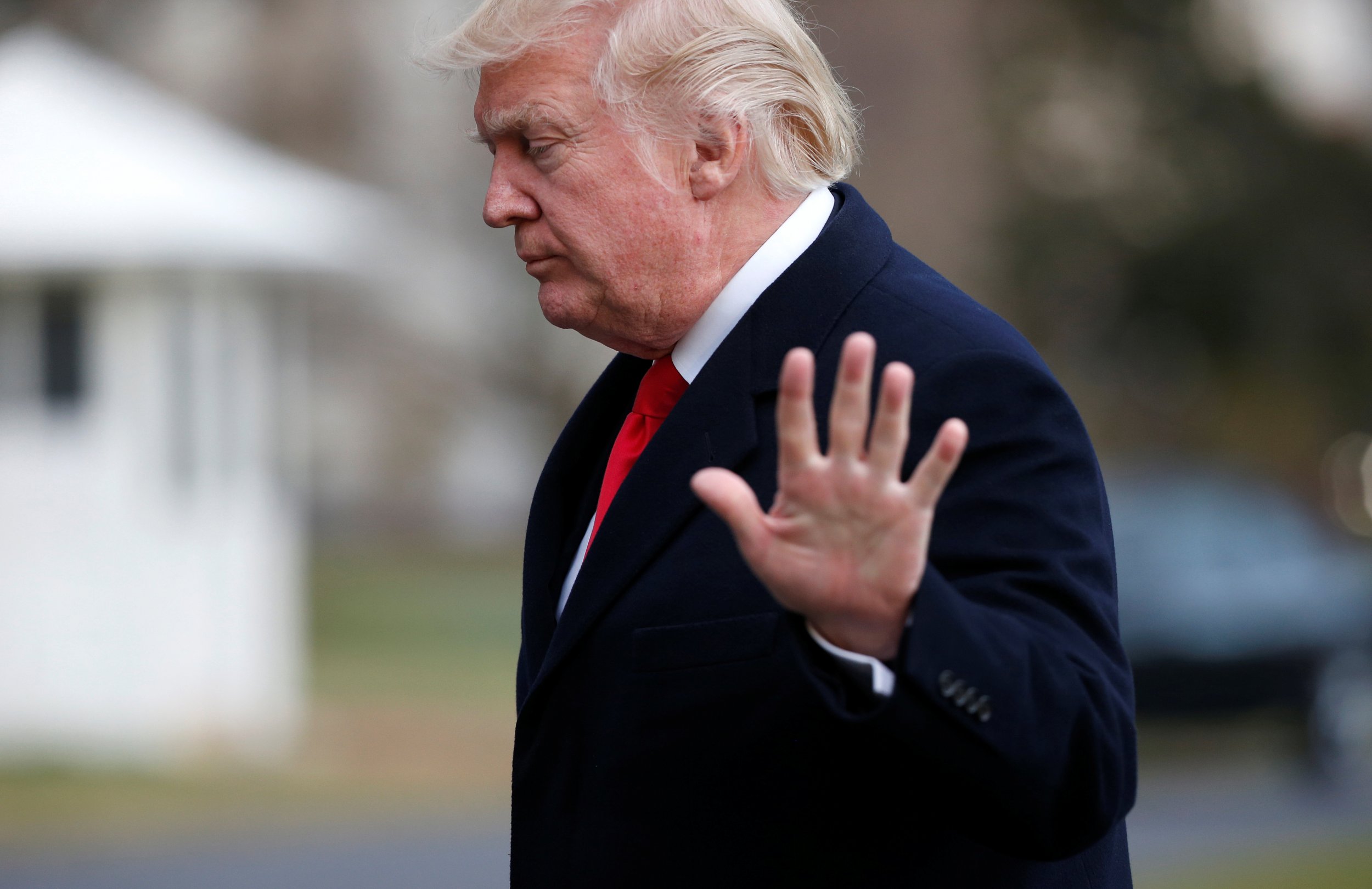 When FBI Director James Comey testifies in front of the House Intelligence Committee Monday, Democrats will be listening carefully—and noting any information that bolsters a case for impeachment. Comey is likely to touch on Russia's alleged meddling into the U.S. presidential election, leaks about President Donald Trump's administration and the president's (thus far unsubstantiated) claim that his predecessor wiretapped his golden New York City tower.
It's unclear how much detail Comey will disclose about these issues but the president appeared to be on edge Monday, tweeting that his administration had nothing to do with Russia.
"The Democrats made up and pushed the Russian story as an excuse for running a terrible campaign. Big advantage in Electoral College [and] lost!" he posted early in the morning. He also called any suggestion of collusion "fake news."
And just minutes before Comey's hearing was scheduled to begin Trump added, "What about all of the contact with the Clinton campaign and the Russians? Also, is it true that the DNC would not let the FBI in to look?"
Sen. Bob Casey, the Pennsylvania Democrat, posted that this tweet from Trump proved that "every attempt from @POTUS to distract from legitimate Russia [questions] makes the need for independent commission/special counsel all the more clear."
It would be a major bombshell if it were revealed that Trump coordinated with Russia during the election. The intelligence community has already concluded that the Kremlin — through a hack of the Democratic National Committee and an influence campaign — worked to get Trump elected. It's been disclosed that during the campaign cycle numerous Trump officials had contact with Russian officials, including former National Security Adviser Mike Flynn, who resigned after it was shown that he misrepresented a conversation with a Russian ambassador to Vice President Mike Pence.
But James Clapper, former director of National Intelligence, had said that during his tenure under President Barack Obama there was no evidence of collusion between the Republican nominee's campaign and Russia. Rep. Adam Schiff (D-Calif.), a member of the House Intelligence Committee, pushed back Sunday against that assertion on NBC's Meet The Press.
"I was surprised to see Director Clapper say that because I don't think you can make that claim categorically as he did," Schiff said. "I would characterize it this way at the outset of the investigation: There is circumstantial evidence of collusion. There is direct evidence, I think, of deception and that's where we begin the investigation."
Democrats have already begun to float the idea of impeaching Trump, especially latching on to his claims of wiretapping, for which he has provided no evidence. Rep. Sheila Jackson Lee, D-Texas, said that if Comey reiterates there is no evidence to back such claims then Trump has set himself up for impeachment.
"If you do not have any proof and you have been saying this for three weeks then you are clearly on the edge of the question of public trust and those actions can be associated with high crimes and misdemeanors for which articles of impeachment can be drawn," Jackson Lee told the Houston Chronicle Sunday.
Progressive politics site the National Memo wrote a piece to the same effect titled "Yes, Trump Can Be Impeached Over A Tweet." Constitutionally, a president can be impeached for three offenses: treason, bribery or other high crimes and misdemeanors.