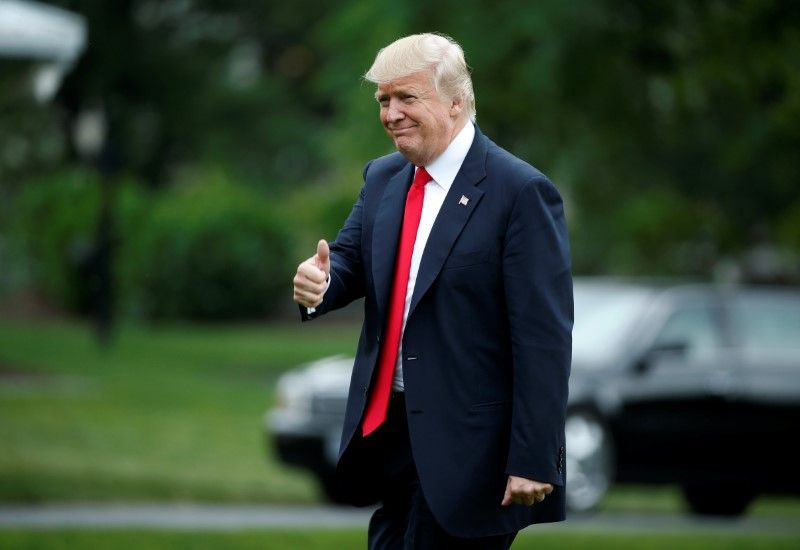 In one way at least, President Donald Trump is honoring his pledge to create American jobs. The market for white-collar attorneys in Washington is booming as Trump's White House aides lawyer up amid the growing scandal over his campaign's links with Russia and talk of possible impeachment arising from an obstruction of justice accusation.
Related: What is obstruction of justice? How Comey testimony could land Trump in impeachment trouble
"He may well be bringing back white-collar defense jobs in Washington," Kathleen Clark, an ethics and law professor at Washington University in St. Louis, told Politico. "Those are probably not the jobs he intended to create."
More than a dozen attorneys and crisis communications specialists are already in place working for Trump associates, Politico reported. One person at the heart of the investigation, former National Security Adviser Michael Flynn, is already being represented by three attorneys.
Trump's plans for his own legal defense team, however, have been far from smooth. Lawyers with at least four top firms have declined to represent the president, according to a report from Yahoo! News Tuesday. A multitude of reasons were cited, but they include fears that Trump would decline to follow a lawyer's advice.
After firing James Comey as FBI director last month, Trump gave an interview to NBC News in which he said he did so while thinking of the "Russia thing" that Comey's FBI was investigating. Trump later appeared to threaten Comey on Twitter, saying, "James Comey better hope that there are no 'tapes' of our conversation before he starts leaking to the press!"
Also, Trump has reportedly grown angry with Attorney General Jeff Sessions after he decided to recuse himself from overseeing the FBI's investigation. The investigation has since been placed in the hands of special counsel Robert Mueller.
Speaking earlier this week, Republican Senator Lindsey Graham urged Trump to constrain himself in his public statements and start listening to his legal advice.
"[Jeff Sessions] is a good man, and you need to listen to your lawyers, Mr. President," he said. "Don't get in the way of an investigation that can actually clear you."
Comey will testify Thursday before the Senate Intelligence Committee and will say that Trump repeatedly pressed him for "loyalty" and asked him to drop the investigation into Flynn. Legal experts have said such interactions could constitute obstruction of justice, which could lead to impeachment. For the time being, Trump is relying on lawyer Marc Kasowitz, who has represented him for more than 15 years.