How Many People Voted For Trump? One Year Later, A Look At Why He Might Not Last A Full Term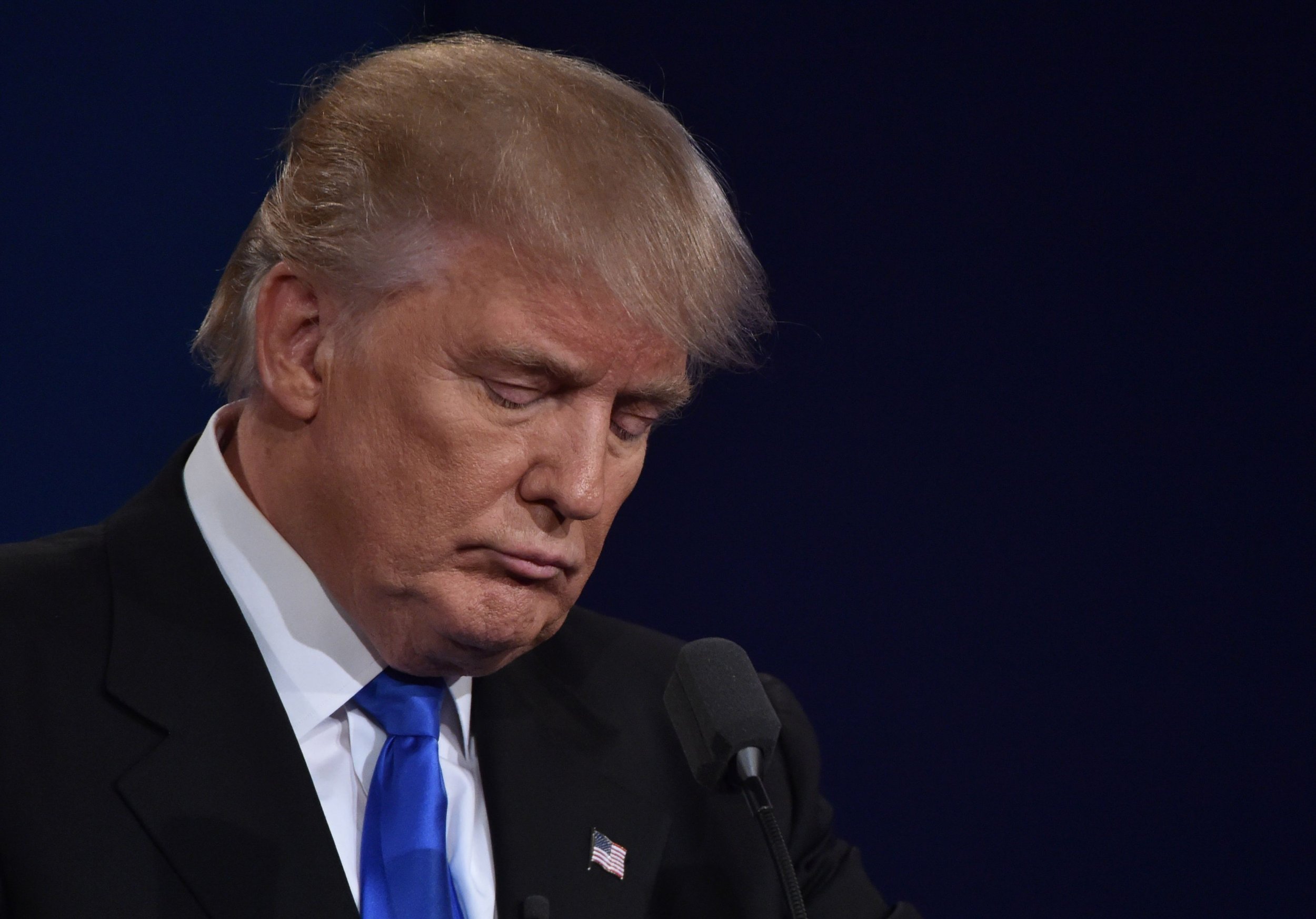 UpdatedI It's only been a year since Donald Trump was elected president, but some people already want him out of the White House. The past 12 months have been long, dramatic and full of developments that critics say could lead Trump to end his term early—and they may be converging.
Trump's approval ratings have been tanking, hitting new lows seemingly every time another survey drops. As of Friday, Trump's average job approval rating was just over 38 percent, according to RealClearPolitics. His average disapproval rating was 57 percent, leaving him both underwater and making him the least popular president in modern history.
On top of that, there's an active effort to force the president out of office. Some 40 percent of voters say they want Trump to be impeached, and earlier this month, Texas Representative Al Green, a Democrat, vowed to make the House of Representatives vote on the possibility before Christmas. Just this week, five other Democrats joined him in announcing their intent to file articles of impeachment.
"We have taken this action because of great concern for our country and our Constitution, our national security and our democracy," Tennessee Representative Steve Cohen said at a Wednesday news conference. "We believe President Trump has violated the Constitution."
These efforts were piling up as Trump celebrated the anniversary of his election.
In fact, the pushback against Trump started immediately after Election Day 2016, when 62,979,879 Americans voted for the Republican candidate and left him trailing Democrat Hillary Clinton in the popular vote. Trump got 46.1 percent of the votes, while Clinton nabbed 48.2 percent—a fact Trump opponents seized upon as they organized challenges to the election results.
Nearly 5 million people signed onto a Change.org petition asking members of the Electoral College to cast their ballots for Clinton instead of Trump, who they said was "unfit to serve." Then-California Senator Barbara Boxer, a Democrat, introduced a bill to nix the Electoral College system, and Green Party candidate Jill Stein crowdfunded more than $7 million to finance recounts in Wisconsin, Pennsylvania and Michigan (one of them actually added 131 votes to Trump's lead).
Despite the resistance, Trump and his allies have already begun working toward re-election. Michael Glassner, the executive director of the campaign committee, told Politico in August his team was working to support Trump's agenda and keep the president connected with his supporters while planning for 2020.
"We are wasting no time to prepare for the future," Glassner added.
It's unclear what that future holds, but with Trump, anything can happen.
This headline has been updated.