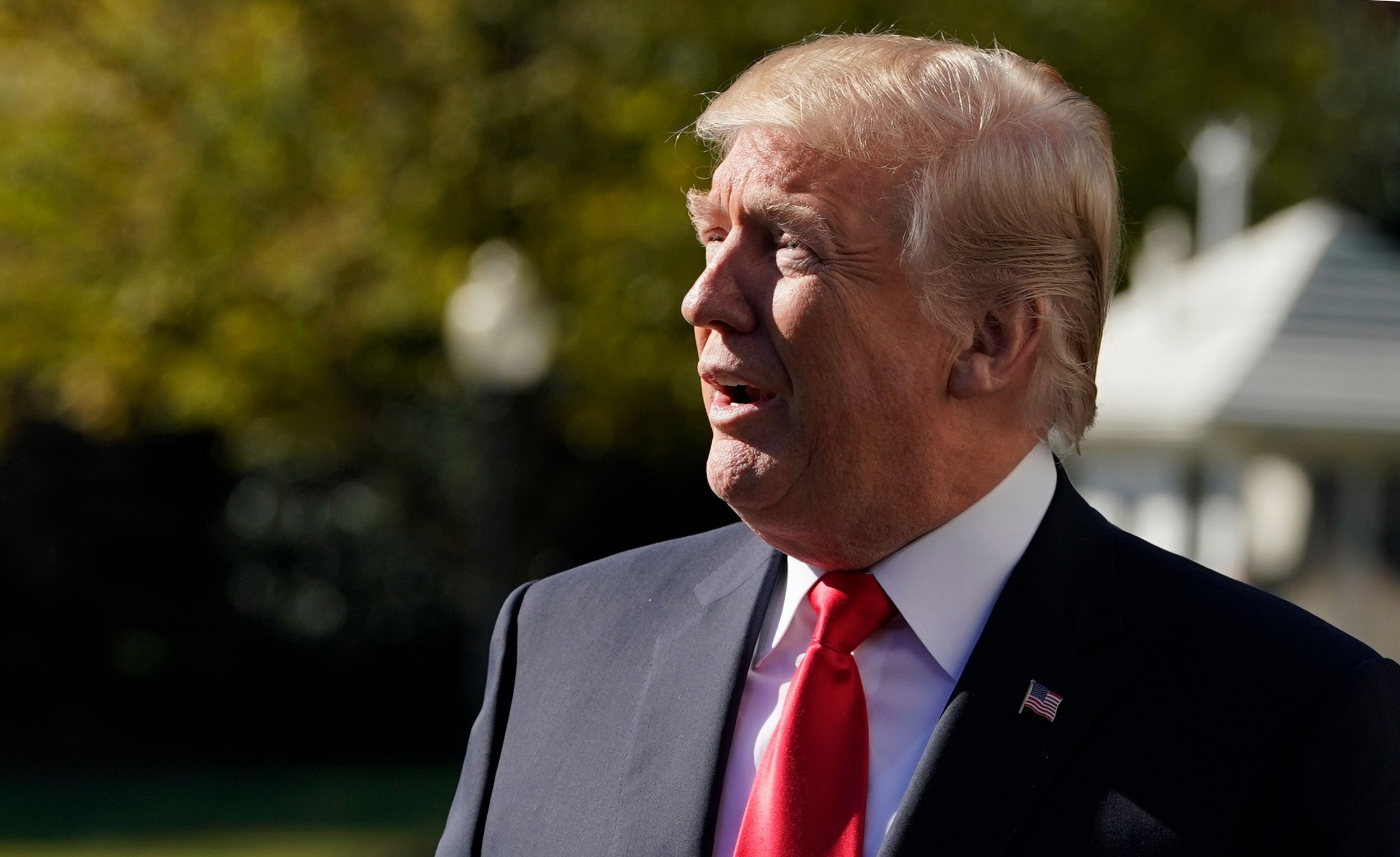 While President Barack Obama managed to make it through eight years in the White House with little more than an outlandish sniff of an idea of being impeached, President Donald Trump so far has been formally accused of an impeachable offense for every month of his presidency.
Related: Trump impeachment articles introduced by six Democrats calling for hearings to begin immediately
More Democrats are now agreeing that the remedy to a controversial and historically unpopular president is to remove him from office. The good news for Trump is that, with Republicans controlling the House of Representatives, where a majority vote is required to impeach, the president is under no immediate threat.
The accusations against him, though, are continuing to fly. Here's a full list of the impeachment articles filed thus far by Democrats in the House of Representatives.
Representative Brad Sherman, July 12
Obstruction of Justice
Two months after Trump fired James Comey as FBI director, California Democrat Sherman became the first member to introduce an article of impeachment. The official reason given for the dismissal of Comey was dissatisfaction with his investigation into Hillary Clinton's use of a private email server. However, Trump swiftly undermined that rationale when stating in an interview with NBC News that the Russia investigation, which Comey was leading, was very much on his mind. The article of impeachment had just one co-sponsor, Texas Representative Al Green, who would soon make his own move for impeachment.
Green, October 11
Inciting White Supremacy, Sexism, Bigotry, Hatred, Xenophobia, Race Baiting and Racism
Green had long been one Trump's fiercest critics, even before making official his efforts to remove the president. When unveiling articles of impeachment last month, he stressed his belief that the writers of the Constitution did not intend for a crime to have to be committed in order for a president to be removed from office. As evidence that Trump had fostered a climate of division and prejudice, Green cited comments calling a NFL protester an "SOB," his reaction to Hurricane Maria in Puerto Rico, his bans on travelers from some Muslim-majority nations entering the U.S. and on transgender people serving in the military, as well as his unfounded claim that Obama wiretapped his phones during the 2016 campaign.
Associating the Majesty of the Presidency with causes Rooted in White Supremacy, Bigotry, Racism, Anti-Semitism, White Nationalism and Neo-Nazism
Green's second article of impeachment came as a reaction to Trump's controversial response to deadly violence at a white nationalist rally in Charlottesville, Virginia, in August, when a counterprotester was killed. Trump blamed "both sides" and added that there were "very fine people" in each faction.
Perfidy
The third impeachment article accused Trump of deceit in claiming that three million to five million people voted illegally in the 2016 election. Trump made the unsubstantiated claim after losing the popular vote to Hillary Clinton by more than three million votes. He subsequently set up a voter fraud commission to investigate. The commission itself was then investigated by the Government Accountability Office.
Encouraging Law Enforcement Officials to Violate the Constitutional Rights of Suspects in Their Care, Custody and Control
Green's final impeachment article centered on comments Trump made in a July address to law enforcement officials, in which he appeared to encourage police violence.
"When you see these towns and when you see these thugs being thrown into the back of a paddy wagon, you just see them thrown in, rough, and I said, 'Please don't be too nice,'" Trump said.
"Like when you guys put somebody in the car and you're protecting their head, you know, the way you put their hand over, like, don't hit their head and they've just killed somebody, don't hit their head, I said, 'You can take the hand away, OK?'"
Representatives Steve Cohen, Luis Gutiérrez, Al Green, Adriano Espaillat, Marcia Fudge and John Yarmuth, November 15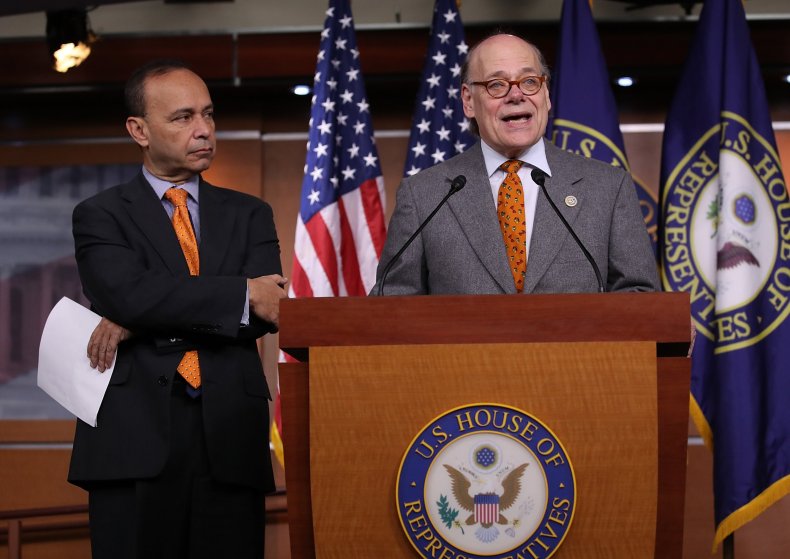 Obstruction of Justice
Democrats made their biggest push yet for impeachment when six members of the House unveiled five articles of impeachment last week. Announcing the move, Steve Cohen of Tennessee began, as Sherman had done before, by accusing Trump of obstruction of justice in his ousting of Comey. The matter has also played an increasing role in Special Counsel Robert Mueller's investigation.
Violation of the Foreign Emoluments Clause
The Constitution bars federal officials from receiving payments from foreign officials, something Trump has been accused of breaching since before he even took office. Many of the complaints have centered on the Trump Organization's hotels and golf resorts around the globe. Multiple lawsuits have been filed accusing Trump of violating the clause.
Violation of the Domestic Emoluments Clause
The domestic emoluments clause prohibits a sitting president from accepting compensation beyond that of his salary. Trump's new hotel in Washington, D.C., which has hosted multiple foreign dignitaries and government officials, has been a particular source of controversy.
Undermining the Federal Judiciary
Trump has made multiple comments criticizing judges, particularly over their halting of his multiple executive orders banning travel from Muslim-majority countries.
Undermining the Freedom of the Press
Not only have Trump's attacks on the mainstream media and cries of "fake news" become daily occurrences during his presidency, he is also reported to have once told Comey to jail journalists who published government leaks.
Trump's actions against the judiciary and the press, Cohen said, represent a "pattern of behavior of belittling and questioning these institutions that are so important for our democracy."