Trump Impeachment Articles Could Soon Gain Republican Support, House Democrat Claims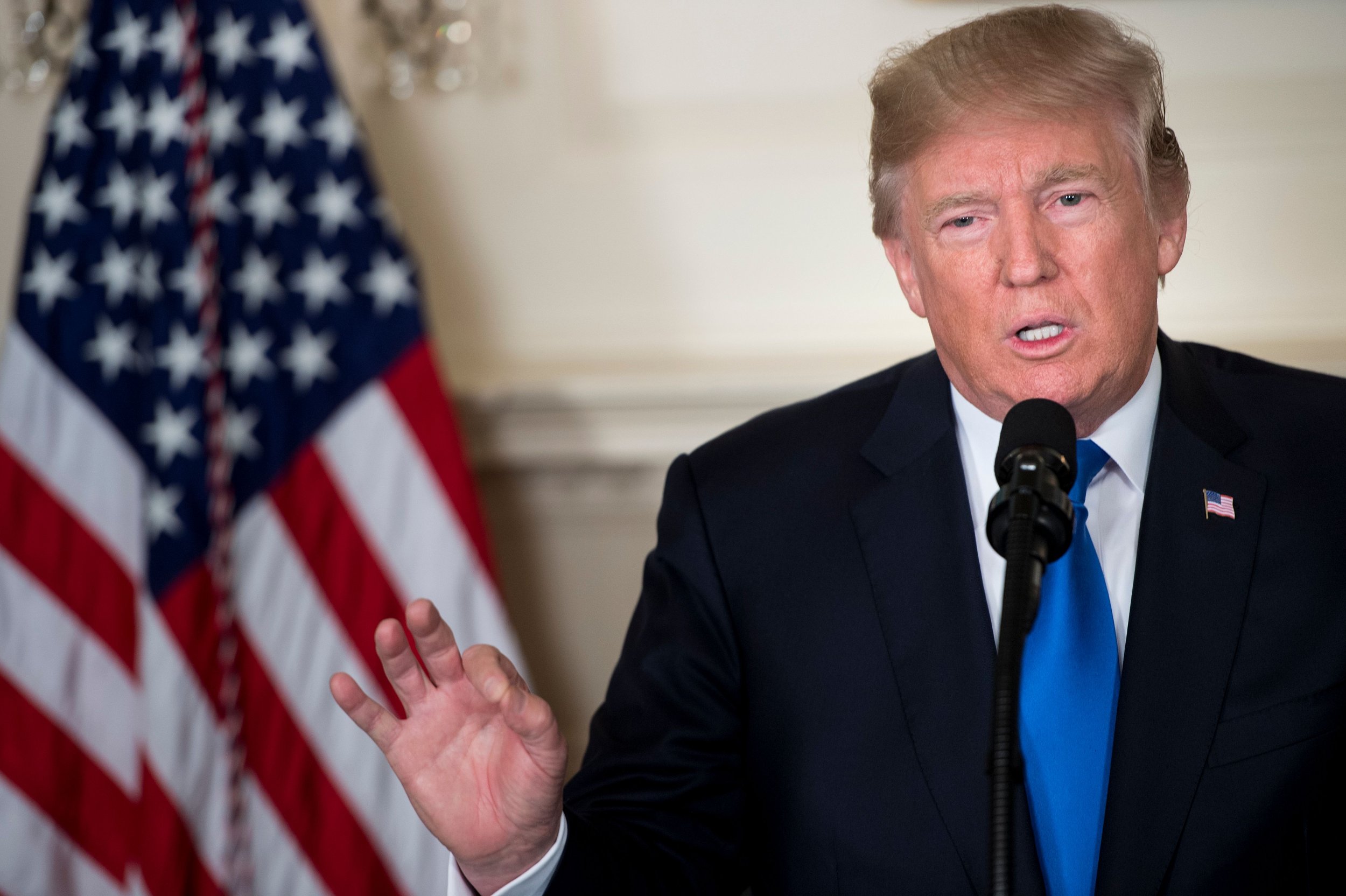 The push to impeach President Donald Trump could soon receive a major boost, with one Democratic lawmaker claiming that a Republican could support his planned articles of impeachment.
Two Democrats, Al Green of Texas and Brad Sherman of California, have already filed impeachment articles in the House, but they did so without having widespread support—even among members of their own party. Tennessee Representative Steve Cohen said he is planning to soon follow suit, but he is determined that when he does so, he will have some significant weight behind the effort.
Related: Will Trump Be Impeached, Removed Via the 25th Amendment or Resign?
Cohen, who announced his plan following Trump's controversial comments in the wake of the deadly violence at a white nationalist rally in Charlottesville, Virginia, in August, said he is looking to get between seven and 10 co-sponsors before taking impeachment articles to the House. And, he suggested, he is hopeful that one of them will be a member of Trump's own party.
"I have one Republican who has said he is looking at it, he's considering it," Cohen told MSNBC Sunday. "I have other Republicans, just like Senator Bob Corker suggested, who have told me on a constant basis that they know this man is not balanced, he is not capable of continuing to lead us, including Freedom Party people, who said 'I don't know how long we can stand this.'"
Corker, who also represents Tennessee, recently became the most outspoken Republican critic of Trump, accusing the president of putting the U.S. "on the path to World War III" and claiming that the White House had become little more than "an adult day care center." Most recently, Corker claimed the president had engaged in a public "castration" of his secretary of state, Rex Tillerson.
Corker's rebukes, however, have come only after he announced he would not be running for re-election in 2018. And Cohen accepts that while many Republicans may privately harbor wishes for Trump to be removed, it would be unwise politically for them to come forward publically with their criticisms, much less to back articles of impeachment.
"Privately they will tell you, by their words and by their expressions, that they would like to see an end to the Trump administration and don't approve of what he's doing," Cohen said. "But the Republican base is still supportive of Trump—that's who's strong in their primaries, and politically they can't come out and say it."
Cohen, who said he already has "some people committed" to supporting his move, said he would be backing impeachment on the grounds of obstruction of justice, violations of the emoluments clause and abuses of the press and the judiciary.