Trump Impeachment Articles Could Include His Slurring of Elizabeth Warren as 'Pocahontas'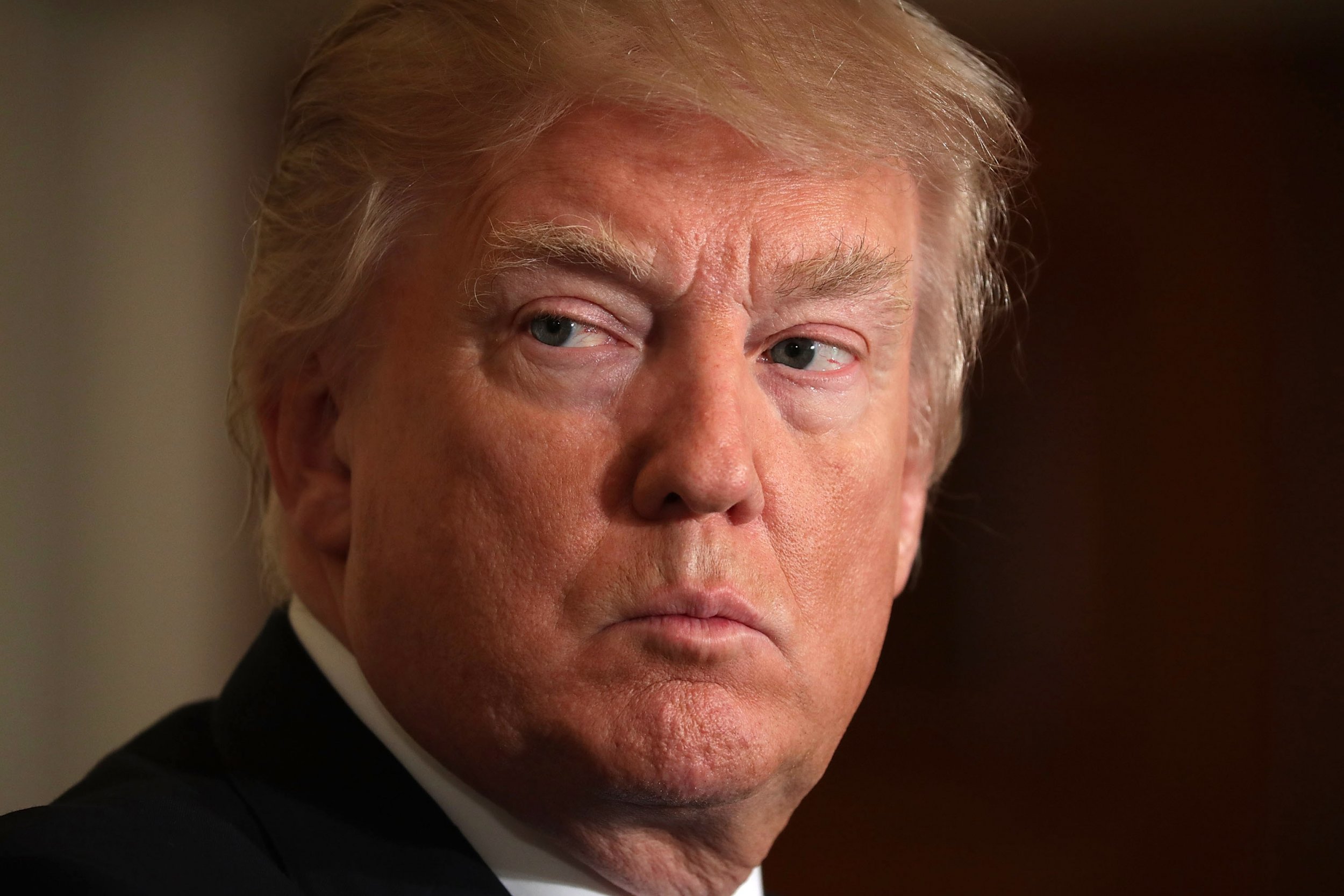 President Donald Trump not only provoked outrage in referring to Senator Elizabeth Warren as "Pocahontas" at an event honoring Navajo veterans at the White House Monday. He may have further helped build the case for his impeachment: Abuse of Congress once formed part of the case to remove a president.
Related: Trump impeachment articles: Here are all the ways the president has been accused of violating the Constitution
One of the articles of impeachment against Andrew Johnson, one of only two presidents to be impeached, accused him of using "intemperate, inflammatory and scandalous harangues…and loud threats and bitter menaces…against Congress."
Trump was swiftly condemned by Warren for using what she described as a "racial slur." Democratic National Committee Chairman Tom Perez described the term similarly. The White House, however, denied it was a racial slur and instead doubled down on the attack on Warren, claiming that she had lied about her Native American heritage to advance her career, something that Warren has denied.
Trump's comment does not rise to the level of the accusations against Johnson, a Democrat thrust into battle with a Republican-controlled Congress following the assassination of Abraham Lincoln. While it would not be enough on its own to qualify as a case for impeachment, said Allan Lichtman, a political historian at American University, it could bolster the case against Trump.
"That could be a part of an article of impeachment," Lichtman, the author of a book on Trump titled The Case for Impeachment, told Newsweek Tuesday. "After all, you could couple that with his very intemperate attacks on the judiciary. Combine that with his attacks on the free press. You could couple all of that together and create a fairly powerful article of impeachment."
Earlier this month, six Democrats in the House of Representatives filed articles of impeachment against Trump, one of which accused him of undermining the judiciary and another of undermining the freedom of the press. His attacks on Congress have yet to be taken to task in the same manner.
It is not just his disparaging of Warren. Trump has also gone after members of his own party, notably Senators Bob Corker, Jeff Flake and John McCain, as well as Democratic leaders Chuck Schumer and Nancy Pelosi.
"I think it's very dangerous, coupled with all his other attacks," Lichtman said. "It's all of a piece. Maybe no one act is outrageous enough to justify impeachment, but when you put it all together I think it does constitute a clear abuse of presidential power."
The case of Johnson may not be the strongest upon which to base impeachment proceedings, however. While Johnson survived a trial in the Senate by just a single vote, the central case against him has been criticized by some scholars as a partisan attack that inflamed already heated tensions in the country. Yet, with the possibility of Democrats regaining control of the House next year, it nonetheless provides an ominous warning for Trump.
"Certainly it shows, at least at one time, the House of Representatives considered this kind of attack on an important societal institution worthy of impeachment," Lichtman said.