Trump Impeachment Calls Surge as President Faces 'Most Serious Scandal' in U.S. History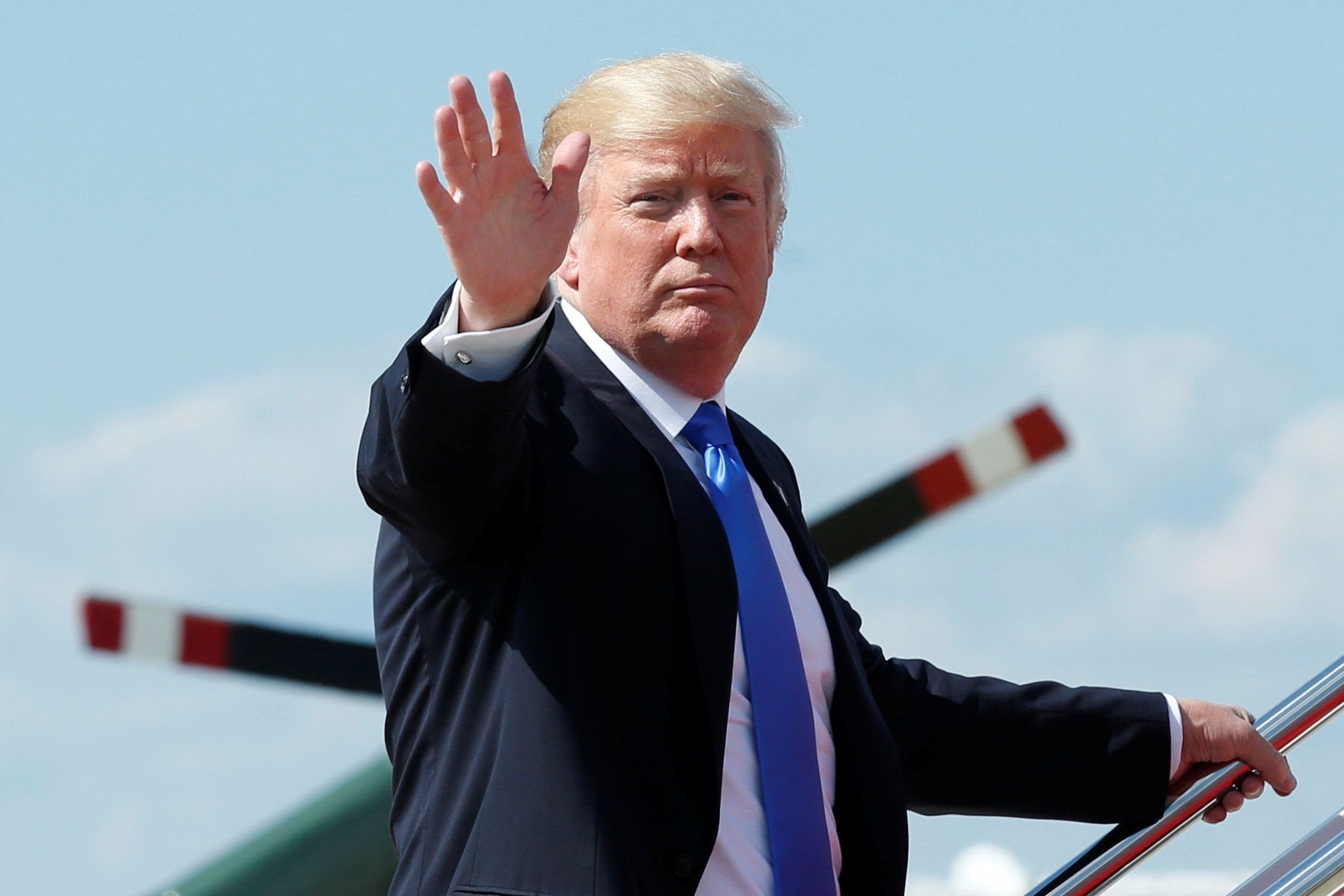 Amid James Comey's damning testimony before the Senate Intelligence Committee, calls for President Donald Trump to face impeachment proceedings are surging. In the past 48 hours, two of the leading Trump resistance groups have called for the first time for the impeachment process to start against Trump on charges of obstruction of Justice.
Related: Trump Impeachment Odds Grow After Comey Testimony Amid Rush of Bets on President's Exit
Former FBI Director Comey testified Thursday that Trump asked him to drop an investigation into his former national security adviser Michael Flynn. Comey also stated that the reasons given for firing him by the White House were "lies, plain and simple." Although Comey did not draw his own conclusion on whether Trump had committed obstruction of justice, a federal crime and an impeachable offense, he did say that he was "sure" special counsel Robert Mueller would be investigating.
Just hours before the testimony, after Comey's opening statement had been released the previous day, MoveOn.org called for efforts to impeach Trump in the House of Representatives to get underway.
"In the United States, no one is above the law," read a statement from Anna Galland, executive director of MoveOn.org Civic Action. "The testimony that former FBI Director James Comey is expected to deliver today makes clear that Congress must begin impeachment proceedings immediately.
"MoveOn does not make this call lightly."
Later in the day, another group that has led the resistance against Trump's policies, Indivisible, joined the chorus.
"James Comey's testimony confirms that Donald Trump tried to obstruct justice," read its statement. "That is an impeachable offense. Impeachment takes time but we need to start the process now. It's time to call for impeachment hearings."
Two Democrats have similarly jumped aboard the cries to end the president's term early. On Tuesday, Rep. Brad Sherman joined Rep. Al Green in announcing that they were drafting articles of impeachment.
The last president to have impeachment proceedings begun against him was Bill Clinton, over the Monica Lewinsky scandal in 1998. Two charges against Clinton, one for obstruction of justice, passed with a majority in the House, thanks to Republican support, but failed to get the two-thirds majority required in the Senate.
Political historian Allan Lichtman, a professor of history at American University who gained fame for correctly predicting Trump's victory last November and author of a book on Trump titled The Case for Impeachment, believes the case against Trump is already stronger than that faced by Clinton.
"We have more direct evidence than we did against Clinton in 1998," Lichtman told Newsweek Friday. "We have direct evidence of the president of the United States going to the person in charge of the investigation and trying to get him to put loyalty to the president above the investigation."
And, he added, the investigation being obstructed is of much greater significance to the country.
"This is infinitely more serious than the Clinton case," he said. "Clinton was trying to cover up a private consensual affair, Trump is dealing with a threat to our democracy and our national security."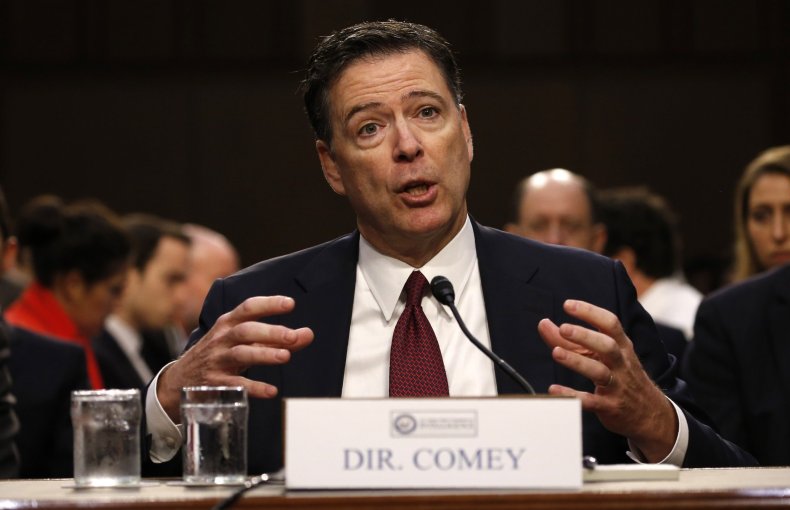 The most famous impeachment case against a sitting president, though, came more than 40 years ago when Richard Nixon was investigated over the Watergate break-in and cover-up. Nixon would eventually resign when his impeachment appeared inevitable.
The former Director of National Intelligence, James Clapper, garnered headlines this week when he said that "Watergate pales really in my view compared to what we're confronting now."
It is a verdict that Lichtman shares.
"I think it's the most serious scandal in the history of our country," he said of the White House's conduct surrounding the investigation into possible collusion between the Trump campaign and Russia. "Watergate was very serious but it didn't directly implicate a foreign power or the national security and the United States."
Proceedings may still be some way off, however. In his first comments on Comey's testimony Friday, Trump denied that he had ever asked the head of the FBI to drop the investigation into Flynn or demand his loyalty. During a press conference, he added that he would give his version of events under oath.
Leading Democrats are still urging caution on open talk of impeachment, while there is no suggestion yet of Republicans getting on board. However, political pressure could begin to tell. In a special election in Georgia later this month, Republicans face the prospect of losing a House seat to Democrat Jon Ossoff. And, eventually, Lichtman says, the Republican Party will join the calls for impeachment.
"I do," he said. "If they don't, I think they're likely to lose control in the midterm elections. In a sense in might be worse for Republicans for the Democrats to have Donald Trump to kick around for another couple of years."