Would Trump Impeachment Become Reality With New House Judiciary Committee Chairman?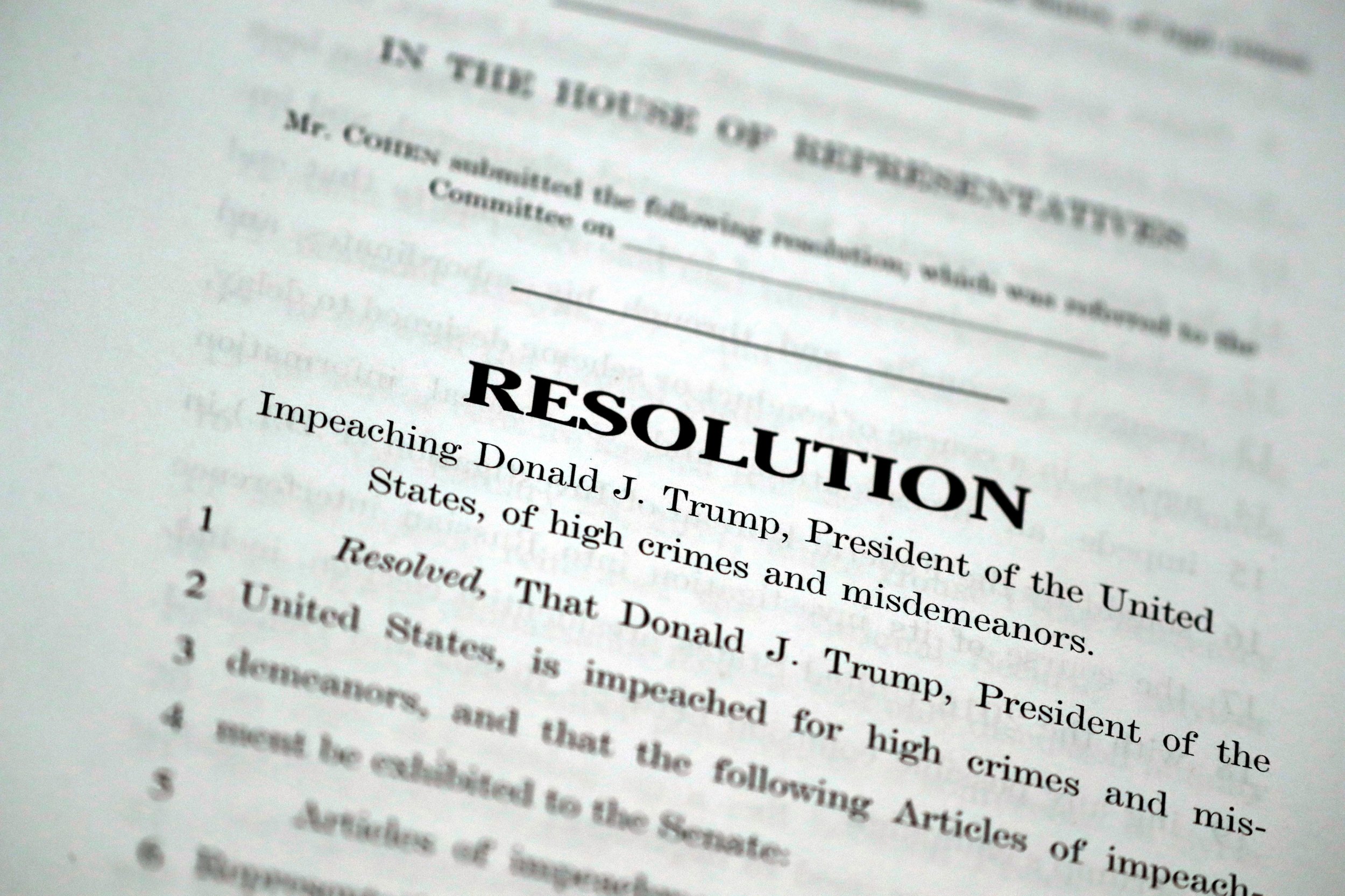 The likelihood of President Donald Trump facing impeachment could rise, as the seat of the retiring House Judiciary Committee chairman is eyed by at least one Republican who has been more critical of the president.
Four GOP congressmen have emerged as contenders since Bob Goodlatte (R-Virginia) announced last month he will not serve past his term ending in December 2018 as chairman of the committee with jurisdiction over presidential impeachment proceedings. Several Democrats on the committee have pushed for impeaching Trump in light of a probe into possible collusion between his campaign and Russians in the 2016 presidential election.
A Trump supporter, Goodlatte in August said there was no reason for his committee to use "taxpayer dollars to investigate the Trump campaign's connections—or lack thereof—to the Russian government," according to The News Leader. Instead, he demanded new probes on Hillary Clinton's private email server and alleged ties to foreign governments.
The track record of one contender for Goodlatte's seat, Darrell Issa (R-California), suggests he could be more inclined to move toward impeachment proceedings against Trump. He was the first congressional Republican in February to call for a special prosecutor to investigate Trump's election, and that it should not be Attorney General Jeff Sessions.
"You cannot have somebody—a friend of mine, Jeff Sessions—who was on the campaign and who is an appointee," Issa told HBO's Bill Maher. "You're going to need to use the special prosecutor's statute and office."
Though Issa wants the Judiciary chair role, his re-election race will be difficult in a district that is trending Democratic. It also is unclear if House leadership would support his bid after he took the Obama administration to task for bank bailouts and corruption in Afghanistan as House Oversight Committee chairman.
A strong contender, Trey Gowdy (R-South Carolina), has views on Trump that seem to be on par with Goodlatte's. He is one of three Republicans leading the House Intelligence Committee's probe on Russian interference and collusion with Trump's campaign in the election, but said his committee would not dig into specific allegations of criminal wrongdoing.
"Allegations of criminal or quasi-criminal activity is squarely within Mueller's jurisdiction. We don't investigate crime," Gowdy said in June. He indicated this month he is after the Judiciary chairman spot.
"If (House Speaker Paul Ryan) came to me and said 'You can only have one committee, I'm going to take the other three away from you,' as much as I love (Intelligence) and Oversight, I would say 'give me Judiciary,'" he told The Hill.
A third contender, Steve Chabot (R-Ohio), has flipped between praising and scolding Trump, and his actions have suggested he is neither a confidant nor detractor of the president. Chabot, chairman of the House Small Business Committee, did not seem concerned about investigations into ties between the Trump campaign and Russia, but was baffled by the president's "odd fondness" with Russian President Vladimir Putin.
"I think we're far from any serious consideration of impeachment, and I hope we don't get there because… it's not a pleasant process," Chabot told Cincinnati.com in April.
The fourth likely contender, Doug Collins (R-Georgia), appears least likely to favor Trump impeachment. On Fox Business Network in May, Collins, who is well-liked among colleagues but less senior than other contenders, tried to distract from the Russia probe.
"We'll investigate and there's five different investigations into Russia," Collins said. "What we need now is to continue to do what we know we need to do, and that's listen to the American people, provide the businesses relief, the tax reform, and make sure that our agenda is positive and the American people will respond to that."
The House Judiciary Committee conducted impeachment investigations on former President Richard Nixon before he resigned ahead of the consideration of the resolutions. The body did not carry out its own investigation on President Bill Clinton, but drafted four impeachment articles and voted to send them to the House. Six Democrats have already introduced articles of impeachment against Trump.